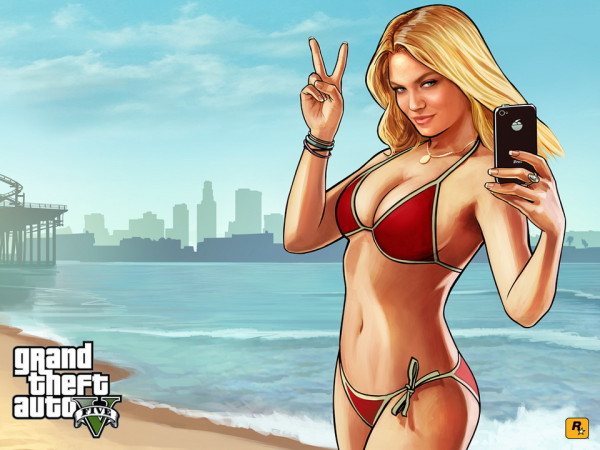 Grand Theft Auto V is the latest in the world-renowned series of action-adventure video games. GTA V is developed by Rockstar North and it is published by Rockstar Games, a multinational game publisher/developer based in New York.
Grand Theft Auto V hit the markets just a week ago, on September 17'Th. for Playstation and Xbox gaming consoles.
[adsense300gray]The game is played from a third person perspective, just like its predecessors and it is a fabulous combo of driving and physical violence in an open-world environment.
Like all the other GTA versions, the action takes place in a fictional state from the USA, namely San Andreas, in a city which resembles LA, Los Santos.
GTA V is traditionally a single player game-the lone wolf type of thing, and you can choose between three different characters during the game. GTA V is basically a  virtual thug's paradise, a dream come true, a "how-to"  plan and execute six heists and get rich or die trying.
There is also a multi-player online mode of the Grand Theft Auto V, allowing up to sixteen players to get together and enjoy a life of crime in the City of Lost Angels, aka San Andreas. The online mode is included with the game and consists of 2 versions :a cooperative and a competitive gameplay.
[photomosaic exclude="12397″]