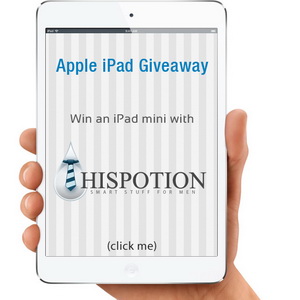 Hello His Potion fans, it has been 10 magical months since we re-branded and re-launched the website to the form you see and love now. This is our first giveaway, so we decided we'll throw in an awesome product – the all new Apple iPad mini / 32Gb version worth $430.
For those of you that don't know what an iPad mini can do for you (or what you can do with it), visit the iPad mini site. Everyone can participate, we're shipping it worldwide! The winner will be posted here.
This Giveaway ends Monday, 18th of March 2013.
Congrats Sam JC! 
(please contact us)
Giveaway Ended.
To participate:
1. Share This Giveaway. Tweet, Like, Pin – any 2 will do.
3. Comment below. We'd love to know what you would do with it. 
Good luck!