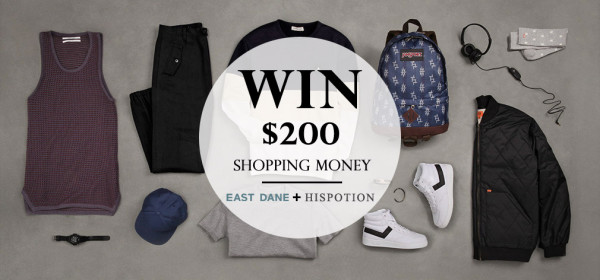 Launched in 2013 as the brother site to Shopbop, East Dane is a thoughtful, straightforward approach to men's fashion. East Dane serves up heritage brands such as Filson and Wolverine 1000 Mile, as well as up-and-coming names like Public School and Han Kjobenhavn. East Dane appeals to the guy who's more interested in style than trends and understands that dressing well comes from a combination of confidence and quality construction.
East Dane has a huge inventory of men's boots, shoes, shirts, pants, jeans, outwear, suits, and accessories. If all of that choice is overwhelming, don't worry, you can skip to their sales page and get 50% Off Mens.
We're giving you the chance to win one of the four $50 gift cards!
And the winners are:
Ken T
Vince Dobbelaere
Patrik Lundin
Kieran Brennan
Please use this contact form to get in touch with us a.s.a.p.!
How to enter:
1. Use the comment system below and let us know what's your favorite item from East Dane. Share the product link (copy/paste) in the comments below.
2. Visit & Like our facebook page http://www.facebook.com/hispotion
Good Luck!