After three seasons of travelling and cooking together, Gino D'Acampo has announced that he is bidding farewell to his partners, Gordon Ramsay and Fred Sirieix, in the hit show "Gordon, Gino and Fred's Road Trip". The trio of celebrity chefs have been entertaining viewers with their hilarious antics and culinary adventures around the world since 2018, but all good things must come to an end. Let's take a look at Gino's departure and what made him such a beloved character in the show.
Grazie Gordon, Ciao Gino: The End of an Epic Journey!
It's hard to imagine the show without its beloved Italian chef, Gino D'Acampo. He brought his unique sense of humour, infectious energy, and culinary skills to the table, making him a fan favourite. The news of his departure has left many viewers sad, but also excited for what's to come in the future of the show. Gino has expressed his gratitude to Gordon and Fred for the unforgettable memories they have created together and the friendships they have formed. As the trio said their goodbyes, they shared heartfelt messages on social media, thanking each other for the incredible journey they've had.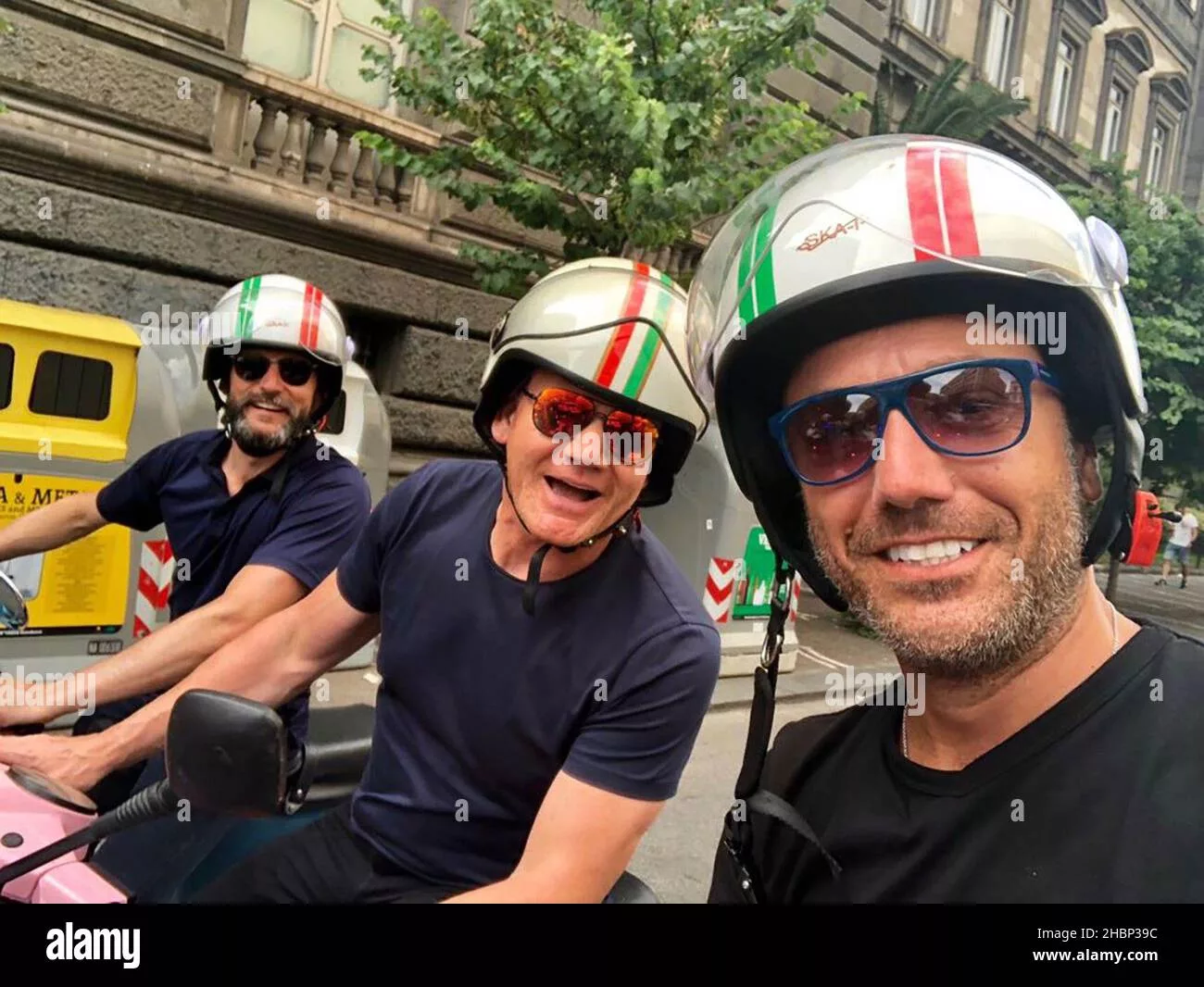 Gino D'Acampo: The Life of the Party, The Heart of the Show!
Gino's larger-than-life personality made him the life of the party on "Gordon, Gino and Fred's Road Trip". He always had a cheeky grin on his face and a mischievous twinkle in his eye, and his witty one-liners and funny antics never failed to make the audience laugh. But beyond his humour, Gino is also a skilled chef who brought his Italian flair to every dish he cooked on the show. From making pasta in the heart of Rome to fishing for cod in Norway, Gino's culinary adventures were always a joy to watch. His passion for food and life was contagious, and he will be missed by both his fellow chefs and the viewers.
As Gino bids farewell to "Gordon, Gino and Fred's Road Trip", we can't help but look back on the many moments of laughter and joy he brought to the show. He may be leaving, but his spirit will live on in the memories and episodes that he's helped create. Who knows what the future holds for Gino D'Acampo, but one thing's for sure – we haven't seen the last of this talented and lovable chef. Grazie Gino, and buona fortuna!
Source: LadBible