Two swimming pools accompanied by a waterfall; 10 spacious rooms that easily house 22 guests; a fully equipped fitness centre that includes a spa; a garage that includes a limousine for hire.
You may be forgiven for thinking that this is a boutique hotel. What is being described here is, in fact, a luxury yacht. But not just any yacht, this is the supremely spacious, one-of-its-kind Giga Yacht, created in the stables of the renowned Colombia Yachts.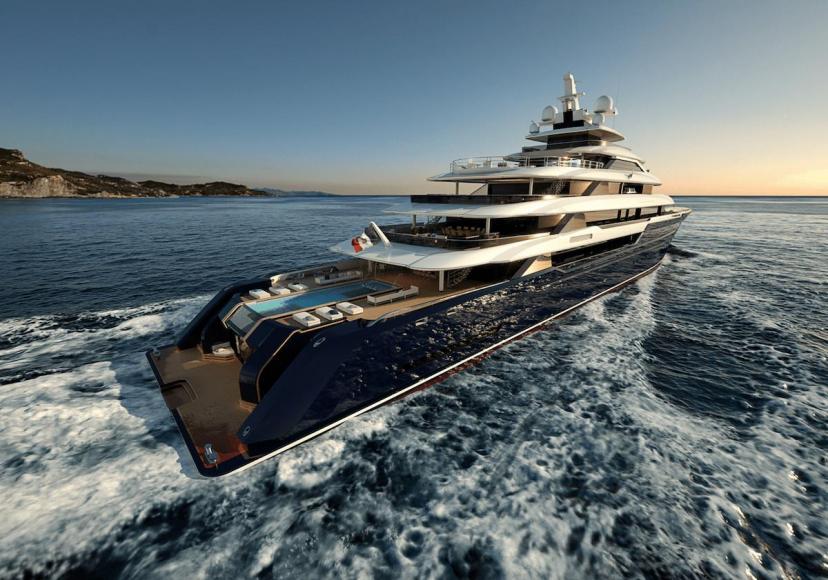 The very definition of a yacht has been stretched to the limit with this feat of engineering that combines 120-metres of streamlined design to offer the latest luxury in ocean cruises. The minimalist design – highlighted by sweeping lines and all-glass cabins – complement the epic canvas of the Gigayacht.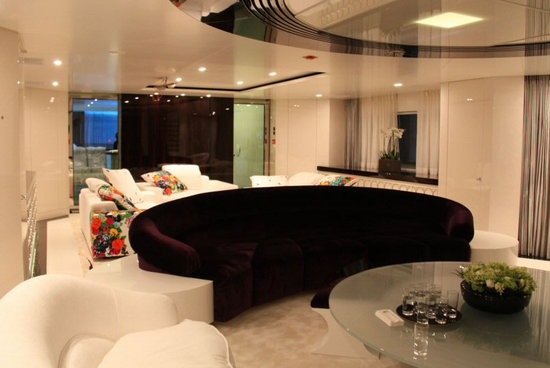 The design is focused on allowing guests to experience a seamless experience with the open ocean. They can dive into the open waters right off the landing deck that stock all the essential gear and equipment.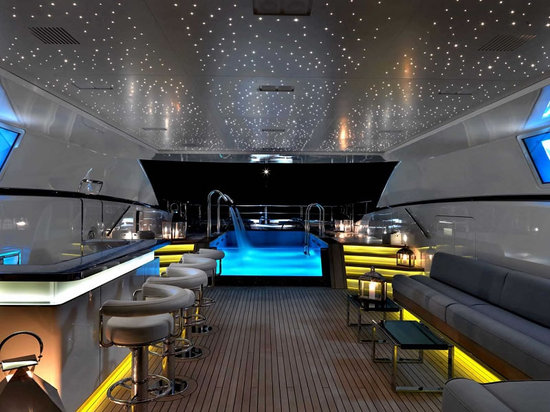 One of the highlights of the 120-metre yacht is the Owner's cabin located on the top deck. The cabin is a self-contained luxury space with a private jacuzzi, a gym, and an outdoor lounge area.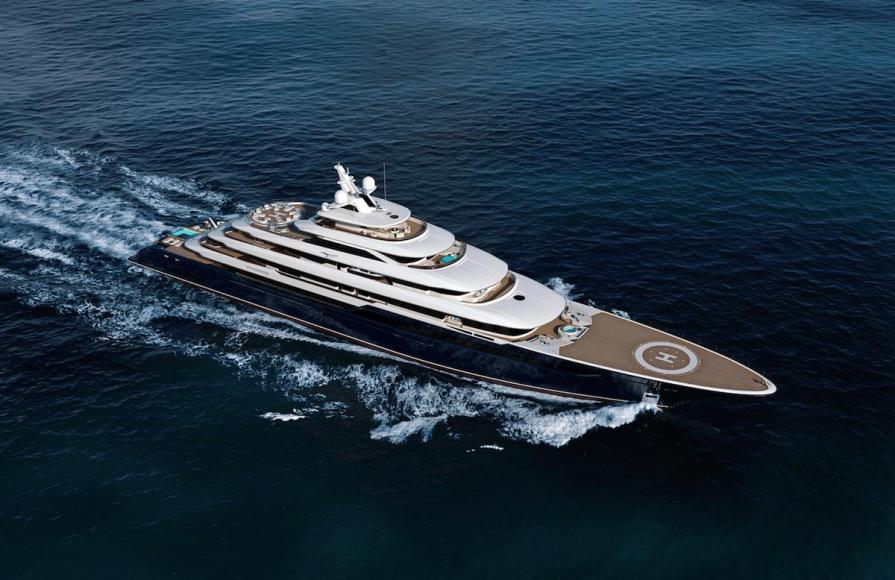 The Gigayacht is certainly a step forward and represents the next stage in the evolution of luxury cruises that do not compromise on privacy.