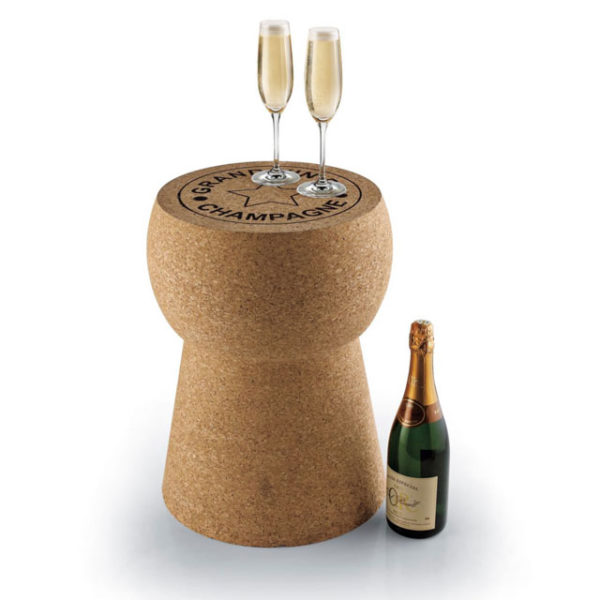 Breaking news for the alcohol addict in you: there is now the possibility of furnishing your home with alcoholic-themed items. The giant champagne cork stool or table (depending on how you want to use it) is one of the most versatile bottle parts ever. You can even put champagne glasses on it – this is as meta as it gets. The fine quality Portuguese cork used to make this baby guarantees a lifetime of happiness and cool cocktail parties.
Sturdy, stable, altogether eco-sustainable, it can be used indoors or out but best to keep it sheltered from the elements on a covered porch or canopied terrace when not in use. 18-3/4"H x 12-3/4" dia.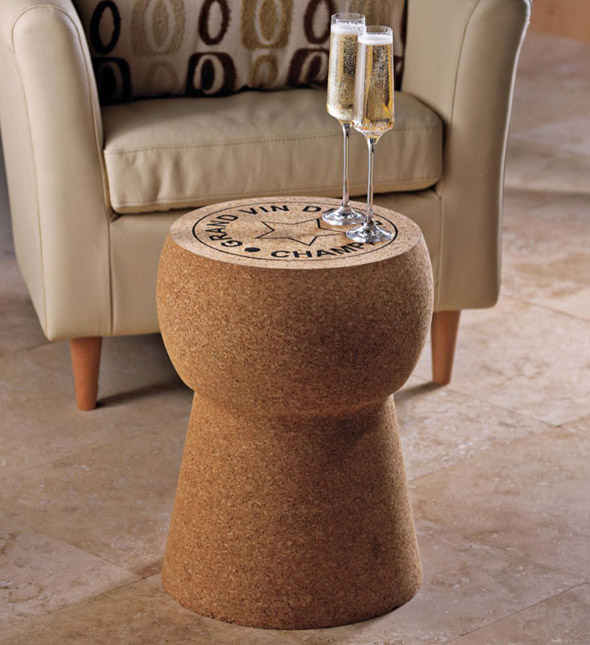 Giant champagne bottle with 100 L of champagne not included.