If you're like many, then starting the day without coffee is an uphill battle.
And if you're like me, that cup of joe needs to be fresh. Which, let's be honest, isn't always as straight forward as it seems; especially at home.
Well, luckily, now it just might be…
---
Introducing ZenRoast…
---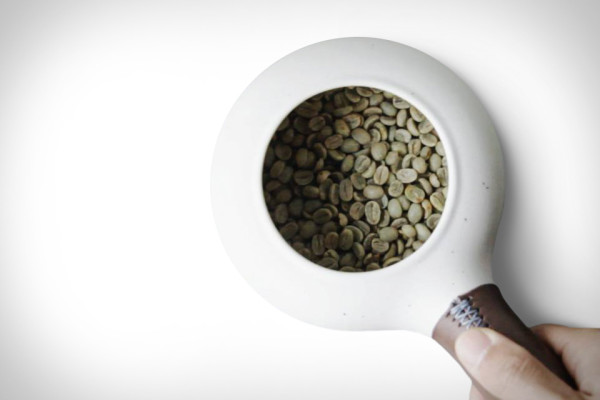 ---
ZenRoast is a minimalist adaptation of an ancient Japanese tool, mainly used for roasting tea leaves. However, it also works perfectly for coffee beans! Simply add the coffee beans into the Horoku over an open flame, shake a couple of times and voilà; fresh coffee.
The ZenRoast is super heat-resistant, made from tested ceramic in one of Japan's six Ancient Kilns. It boasts a genuine leather handle to avoid over-heated hands and you can choose a colour of your choice to customize your ZenRoast.
So, why are fresh roasted beans that much better than the cups you pick up from your favorite coffee house?
Well, coffee is a fresh food. In fact the freshness of coffee lasts 3 days after roasting, but only 3 hours after grinding and 3 minutes after dripping. For commercial coffee roasters, it's really a difficult problem to keep freshness of the roasted beans.
You can pick up your very own ZenRoast here.