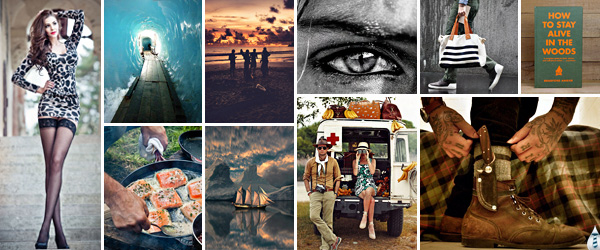 Welcome to the Original Friday Inspiration Series! If it's your first time here, you'll love it, we promise! If you're a regular, sorry for not posting much this week, we're moving into a new, awesome office and it's taking longer than we expected. Happily, we managed to pull another adventurous inspiration collection for your enjoyment.
Stay classy, stay curious, stay smart!
If you have any questions regarding the photos used, drop us a comment and we'll let you know the whats and hows of it all. Also, as always, you'll find the beautiful women from the main photo on our facebook page.