US based automaker Ford and rugged outdoor equipment brand Filson have teamed up in an effort to boost awareness and raise funds for America's national forests. The duo have developed yet another concept of what's now known as Bronco-mania.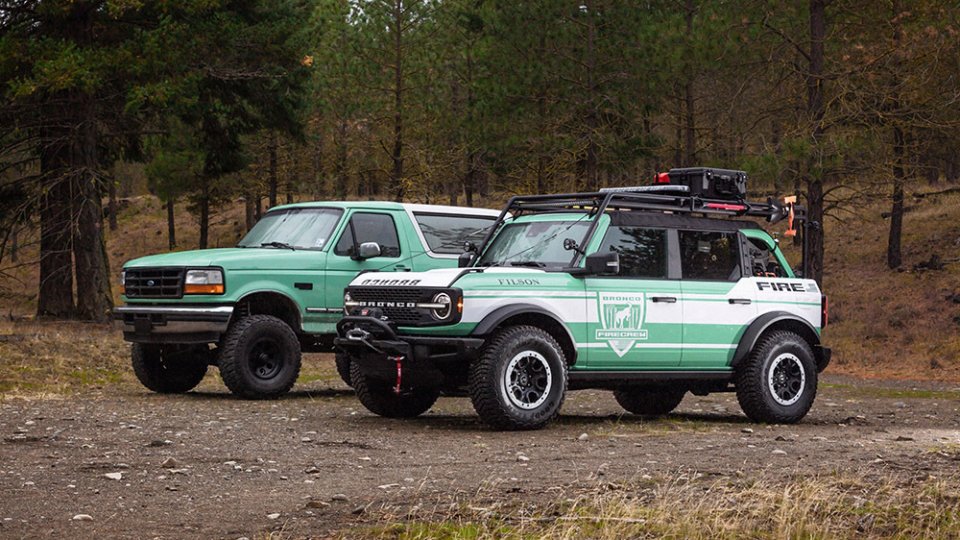 As part of the collaboration, the Bronco + Filson Wildland Fire Rig concept. Dressed in the old fashioned US Forest Service Bronco livery, the Wildland Fire Rig boasts the Sasquatch package featuring locking differentials both on the front and rear axles.
A Warn Zeon 10s winch and a roof rack are also part of the package, as well as ceramic coated wheels for utmost wear resistance. As expected, alongside the traditional heavy duty road features, the Bronco concept will be fitted with firefighting gear, including a high pressure water pump, hose reel and chainsaw.
Filson drops in with specific quilted black leather on all seats and the fireproof bimin-style top.
Apart from the concept Bronco, Ford and Filson are also making a financial contribution to the National Forest Foundation and to the Outward Bound. The companies are aiming to plant one million trees by the end of 2021, with funds coming from the sale of the SUV and a capsule collection.
On a sad note, Ford won't put the awesome firefighting Bronco on sale, just as with its other Bronco concepts, but promises to develop 2 units specifically for forest firefighters.