There are watches, then there are Watches! The timepiece has always been recognized as a status symbol. Having the watch isn't just useful for its timekeeping abilities, but a watch can really pull together an outfit. The perfect watch really just takes a suit to the next level. The trick is finding a watch that can fit as many situations as possible.
So to help out with finding your particular timepiece, here's 5 solid watches that impressed us. This isn't just about price, it's also about adaptability and style.
1 – VESTAL ZR3029 ZR-3 XL POLISHED GOLD/ORANGE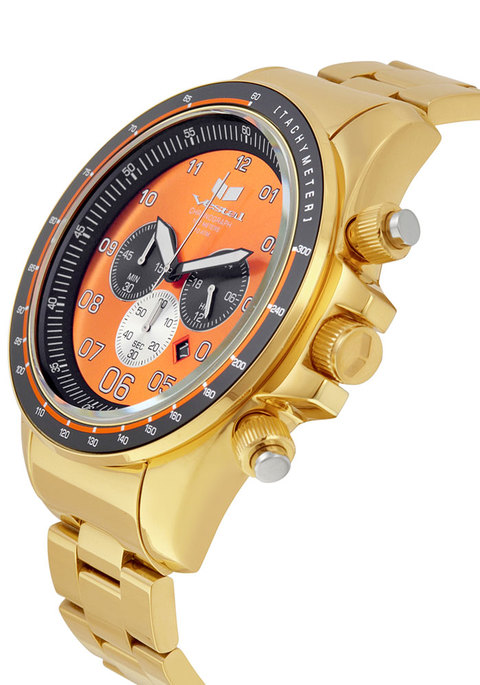 Normally you'd assume with the color combination that it wouldn't match often. However, the gold easily matches with many different styles. This large retro piece can easily tie in and yet show off your style.
Retail Price:  $320
2 – NIXON KENSINGTON LEATHER ROSE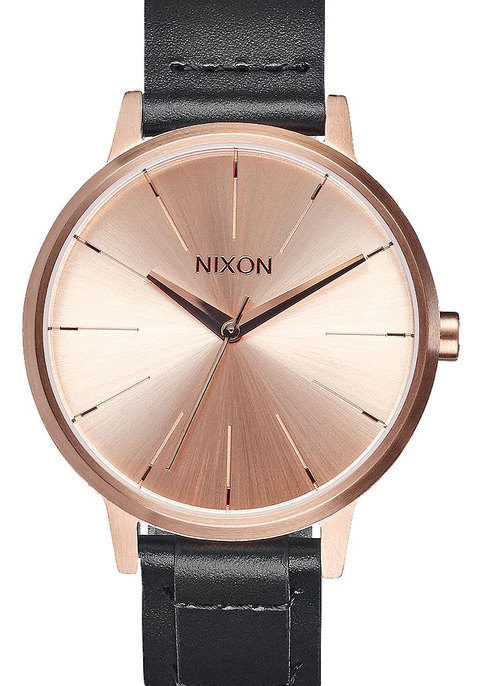 There are few timepieces nicer than Nixon's. This one in particular sports an authentic and reliable piece for those seeking something sleek. The black strap on the piece can easily help match it up with any traditional black suit. Also, the true key this watches ability is the subtlety that it adds to the outfit.
It doesn't require anything shiny to make it stand out, this watch invites you closer to find out more about it, and its owner.
Retail Price: $150
3 – SEVEN FRIDAY PUNK M1/04 AUTOMATIC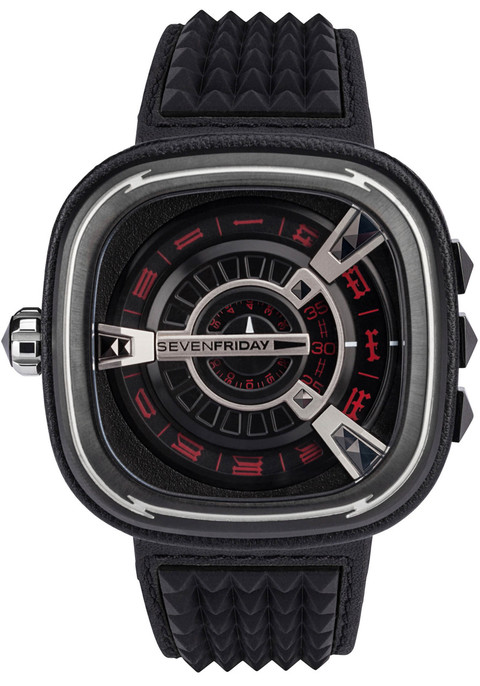 This watch can easily be called to corvette of modern watches. The black "Punk", part of their wildly popular M series, literally takes things to the next level. The sliding disks help easily tell the time, and you'll never know how easily it can be to get attached to watch the same way after you wear one of these.
Retail Price: $1900
4 – INGERSOLL IN4506BBK BISON NO. 18 AUTOMATIC BLACK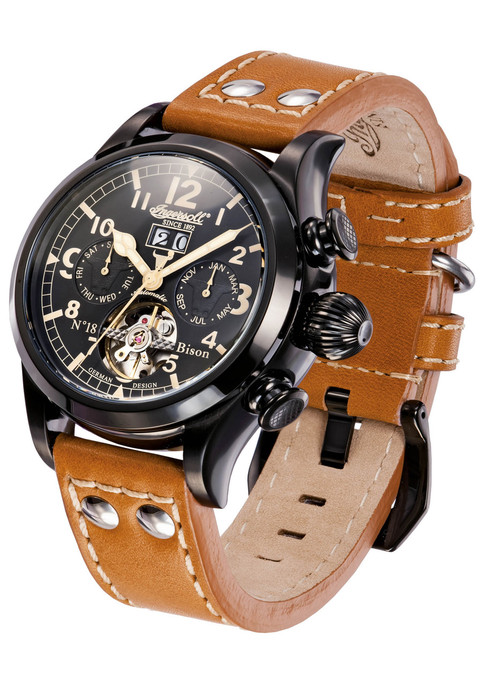 Arguably, this watch is the nicest one on the list in terms of affordability and style. The Leather band helps tie the piece into just about any outfit. On top of that, it doesn't just track time, it also helps you decipher the day of the week and the current month. Consequently, If you get lost pretty easily in the time-space continuum, this might be the piece for you.
Retail Price: $299
5 – G-SHOCK GULFMASTER TIDE BLACK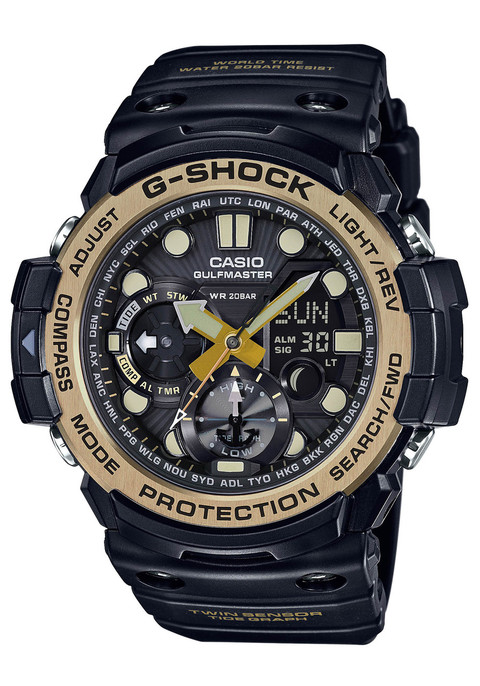 If you're looking for a watch that's a bit more… eccentric, check out the Gulfmaster by G-Shock. The last item on our list looks a bit different than its predecessors. This watch takes influence from our modern world. As a result, it calls upon the ideas of machines that are the part of ship crews.
This watch is for those who enjoy working with their hands. Consequently, This watch can take a large punishment for those who require it.
Retail Price: $300