These days, a commonly used method of entertainment for when boredom sets in is mobile gaming. Alongside keeping tabs on the latest sports news and enjoying some banter in a WhatsApp group, men around the world are accessing an array of mobile games that are available for download on both iOS and Android.
Given the sophistication a modern-day smartphone possesses, game developers have been able to up the ante accordingly and provide a selection of stellar titles in 2022. While there are options away from the App Store and Google Play, such as the Amazing Link Zeus slot game and titles that can be accessed through popular social media sites like Facebook, there is also an extensive offering in terms of downloadable products. Some games offer men the console-quality graphics they crave, while others will test your brain power.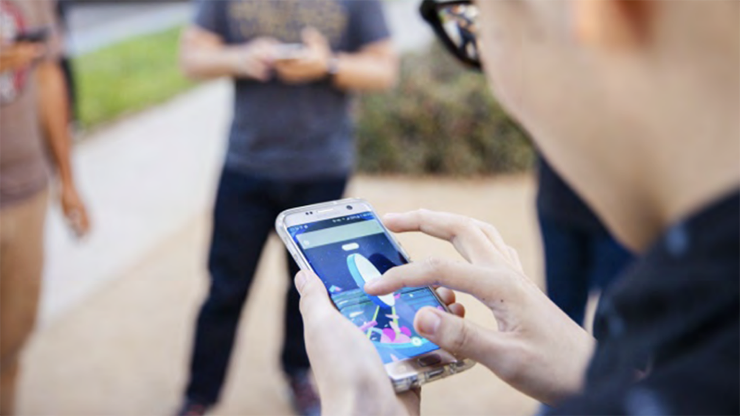 One of the key reasons why mobile gaming has risen up the entertainment ranks is due to the sheer amount of options there are available for smartphone gamers. While the aforementioned titles are popular, the offering in this arena is comprehensive. With that in mind, let's assess five top mobile games for men in 2022. 
PUBG Mobile
Kicking things off with the biggest mobile game around right now, PUBG Mobile serves up the same chaos and mayhem but on a portable smartphone device. With 511.6 million active monthly players on average and 42.6 million daily active players, PUBG Mobile's impact on the mobile gaming arena has been massive. If you're partial to the odd battle-themed masterpiece, then give PUBG Mobile a go on your mobile phone. 
Among Us 
Particularly popular with groups of friends and family, Among Us is one of the biggest mobile games ever released. While its initial success has waned somewhat, it's a game well worth trying if you haven't done so already. Playing as an innocent bystander or as the guilty party, players are tasked with finding out who the killer is on a spaceship. After each round, players vote on who they think the guilty party is. Escape the vote and you can carry on killing! 
Call of Duty: Mobile
When it was announced that Call of Duty would be making the transition over to mobile, the gaming world was understandably excited. With that day finally arriving in 2019, it hasn't looked back since. Amassing over 100 million downloads during its first two months, Call of Duty: Mobile is easily one of the best titles you can sample on a miniature handheld device. If you're a fan of the console game, you'll notice that the mobile version is lacking in some areas, but the fact the game is accessible on a smartphone device is amazing overall. 
Hearthstone

A somewhat different option from the rest, Hearthstone is a collectible card game that is a blast to play. Even if you aren't interested in the Warcraft universe, there's enough collecting to do to keep you on your toes. A free-to-play title, Hearthstone is essentially about constructing the best deck possible. It's easy to grasp, fun to play, and you'll be keen to see off your rivals the further you immerse yourself into the game. 
FIFA Mobile
Sports games have always been in demand regardless of the platform they're available to play on. While embarking on a sports gaming adventure is slightly different on a portable smartphone device, it's still well worth experiencing. A title providing an authentic dive into the beautiful game, FIFA Mobile is a joy to play. You can embark on a career, play against online rivals, build your very own Ultimate Team, and a whole lot more.