There are few things in life that are as exciting and exhilarating as attending a live sporting event. It's even better of your favorite team has reached a final, or your hero is competing a few feet in front of you, sport is truly an amazing thing.
Chances to attend live sporting events have been limited due to the ongoing COVID-19 pandemic. We're slowly but surely being allowed back into stadiums, which got us thinking about the biggest sporting events in the world.
Which event would we attend if we had the chance to? What sporting occasion should be on our bucket list? Would it be a famous horse race, or a soccer match? What about watching the best NFL or NBA players in action? The world really is your oyster when it comes to elite sport.
The Super Bowl
No sporting event is as spectacular as NFL's Super Bowl. Now in its 53rd year, the Super Bowl is nothing short of huge. Every football fan in the United States and around the world tune into the Super Bowl broadcast, which is watched by more than 100 million people.
The NFL calls the Super Bowl "The Greatest Show on Earth" and we tend to agree those comments are true. From the amazing presentation of the actual broadcast, to the half time show, the stunning cheerleaders, and football's best players clashing on the field, nothing beats the spectacle that is the Super Bowl. Did we mention there are cheerleaders?!
Formula 1
Formula 1 is the pinnacle of professional motor sports. The most skilful drivers in the world pilot the planet's quickest, fastest cars around the most testing tracks.
This is the sport for you if you're a self proclaimed "petrol head". The indistinctive smell of burning rubber and that instantly recognizable stench of gasoline full your nostrils. Roaring of engines feels like it will deafen you while cars blur past in the blink of an eye. Formula 1 is definitely a sport that tantalizes all your senses.
The World Cup Final
You have to try get tickets for a World Cup final if soccer is your game of choice. They only take place every four years and tickets sell out ridiculously fast, but this is the game to go to if you only ever go to a single match.
Each World Cup gives you the chance to visit a new country and hang out with people from different cultures. Soccer fans are the rowdiest of all sports fans and there's something special about singing and chanting songs, dressed up in flags with your faces painted, with complete strangers who suddenly feel like family. There's usually plenty of opportunities to drink beers too, which is never a bad thing in our eyes!
NBA Finals
It's easy to understand why Skee-Lo wishes he was a little bit taller, wishes he was a baller when you set your eyes on an NBA game, especially during the NBA finals.
The NBA is home to some of the richest sportsmen in the world. It's also home to some gigantic players; there are more than 40 players in the NBA who stand at over seven-feet tall!
What these men can do with a basketball is phenomenal. You'll rise to your feet when that long three-pointer gets sunk and when that lavish slam dunks rattle in.
There's hundreds of millions of dollars worth of talent on court while you eat, drink, and be merry in the stands. What more could you ask for as a basketball fan?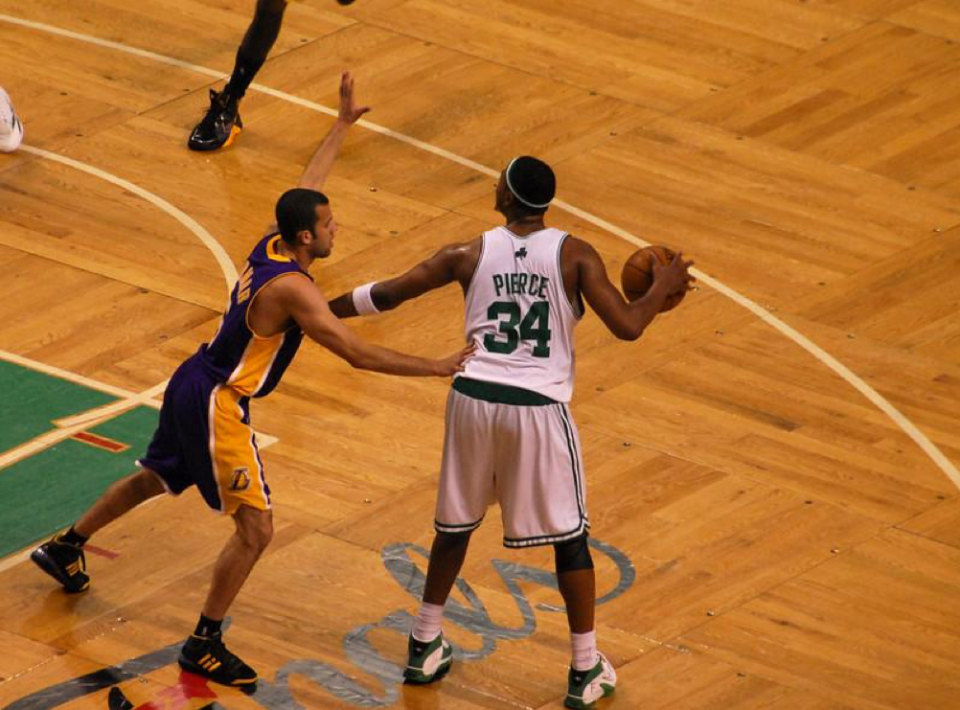 Wimbledon
Wimbledon is tennis' most famous annual tournament and it is also one of the most watched. Top tennis events played on traditional grass are something of a rarity these days, but that's not the only attraction.
The world's best tennis players take to the world famous center court in a test of skill and endurance. You don't realize how fit these men and women are until you see a match span three hours with multiple tie-breakers then them have 24-36 hours rest before doing it again.
On the downside, it's almost guaranteed to rain at some point – it's a running joke among Brits – but you can at least drink Pimm's and eat servings of strawberries and cream until the showers die down.