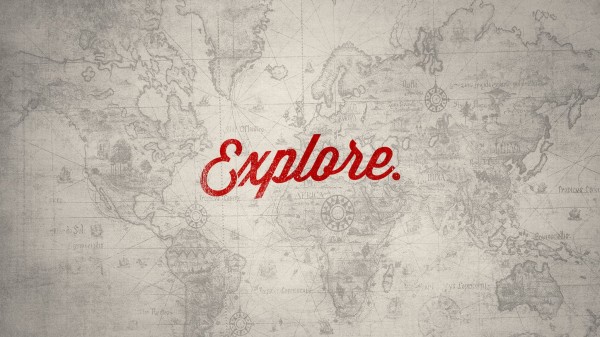 Fall is approaching quickly and soon cold days will replace the warm summer sun. You can already feel the cool breath of winter on your neck… Want to escape the cold this year and travel to a sunny tropical paradise? Instead of taking the same vacation maybe you want to have an adventure in a completely new place, like exploring a jungle, jumping from a waterfall, or touring a remote fishing village, something off the beaten path?
If this sounds great but you're worried that a big vacation will cost a fortune, good news, you're wrong! You don't have to travel to the same place when just a few hours away you can reach remote places and put yourself in a completely new environment.
If you want to travel on the cheap you better ditch these preconceptions and go for adventure. It's simple: change the way you think, pick your priorities and get creative. Then you can visit any place in the world you want.
1. Travel at the expense of comfort
If you're travelling on a budget your main goal is to see as much as possible for as little money as possible. A true traveler rarely arrives rested from vacation… You can rest at home; travelling is a time to explore. What about taking a cheap overnight bus or train? It shouldn't be a problem if you understand the most important thing to see is places.
2. Plan your transportation ahead of time
Transportation is what usually costs the most money. Prices of tickets vary depending on date of purchase and arrival. There are websites for money conscious travelers that allow you to compare prices and find the cheapest offer for your destination such as Skyscanner, Expedia, Momondo and Kayak. Check them regularly, a few months before your planned trip, to make sure you get the best deal possible. The same suggestion follows for other modes of transportation. The more creative you are, the better. Often departing from another city nearby will save you hundreds of dollars. If you decide to fly, check several departure and arrival points and maybe alternate it with a regional train or bus.
3. Be spontaneous
The less you're attached to any particular destination the better. The best way to travel is to only have an idea of what country you'd like to visit. Whether you want to travel to an ancient city with amazing history and culture or to an island paradise where sunbathing is the main activity, the whole world is open to you when you just go wherever you find the best deal to go. Check out last minute offers and deals at any airport or try searching online, for example lastminute.com .
[adsense600]
4. Consider hitchhiking
Hitchhiking is definitely the cheapest and most adventurous way of getting around. When you hitchhike you save money and open yourself up to experiences and may even meet another open-minded spirit to have a conversation with on your journey. If you're afraid to hitchhike try organized Carpooling.
5. Visit your friends
Visiting friends is the cheapest and best way to travel. Other than getting to see your friends in their natural environment it will make travelling easier and much better. Friends will host you, show you where the locals go, places you'd never see without them, so you have a true local experience. Plus, they'll keep you out of the touristy areas and keep you from getting ripped off on so-called "authentic" experiences and activities.
6. Make new local friends
What? You don't know any locals where you want to go? Make new friends! I recommend using services such as Couchsurfing or Homestay. Especially by using Couchsurfing you can have friends all over the world. It's an amazing example of the sharing economy. Positive and open-minded people from all over the world open their houses to you and make sure you feel welcome even though they've never met you. You just have to respect their lifestyle and be open to discover local life with them.
7. Find free or cheap accommodations
Again, research is key. Arriving in the middle of the night in an unknown city without a place to stay will cost more than planning ahead. If you don't plan on staying with locals do some research and find a cheap place to stay using one of the popular hostel booking services such as Hostelworld, Hostelbookers, Agoda, If you're travelling in a group I recommend renting a flat for a few days from Airbnb, Wimdu or search via Tripping.com. They're cheaper and more comfortable than staying in a hostel.
8. Go to local places
Even if you're not hanging out with the locals you can still hang out where they do. If the authentic Italian restaurant in Milan is full of English-speaking guests it probably isn't the best choice for local flavor. Observe and ask where the locals go to eat. Tip: it's probably not close to the main drag or near any important tourist attraction.
[adsense300gray]
9. Eat on the street
Every country has its own street food. Thailand has delicious pad thai for 50 cents, Argentina its empanadas, Turkey its kumpir and etc. Eat on the street and you'll be sure to avoid getting ripped off and get a true local experience. If you eat at truly local places you'll avoid the terrible "traditional" (insert name of country) meals served to tourists.
10. Walk
In many cities you don't really have to use public transportation. Just walk or rent a bike. Believe me you'll get in touch with the city and discover it much better than if you used the subway the whole time.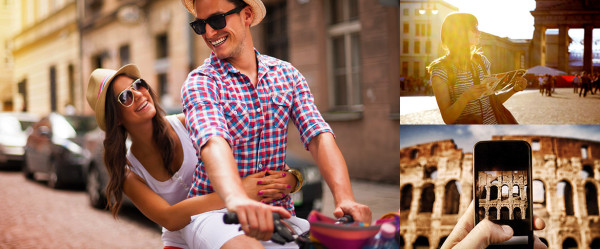 11. Go outside the city
In my travel experience 2 things are big money wasters: moving around and big city activities. If you hang out in a rural area or village you're less likely to spend money because many of the most amazing activities are free. You can swim in the ocean, walk in the jungle, and climb mountains without spending a penny.
12. Look for free activities
When you're in the city it's easy to spend money. You have to see the famous spots and get to all of those museums and everything else. You can save money and do lots of things by watching out for promotions. Something is usually going on somewhere for free. Sometimes museums are free on Mondays or there's free classical concerts, street festivals or etc. Do some research before you arrive and you're sure to find something that suits you.
Enjoy your trip!