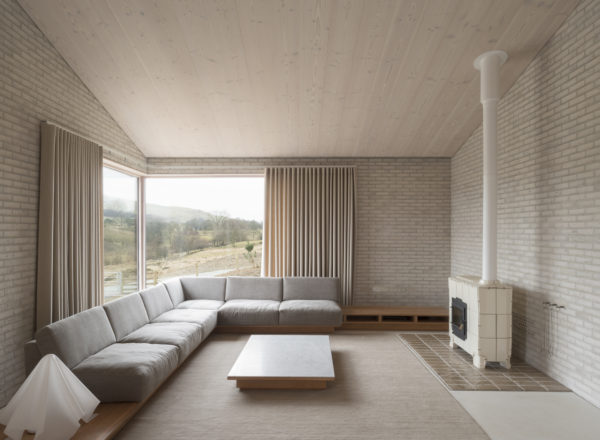 The Dream-house for Minimalism
Minimalism is a trend that's gripping America right now. More and more people are stepping away from the typical American Dream filled with consumerism that is just so prevalent in this country. To fit in with the act of having and needing less things to keep yourself efficient and keep waste to a minimum, some architects are swinging into the minimalist mindset, and building homes to suit such a lifestyle.
Recently John Pawson, an architect and minimalist advocate, unveiled the life-house. A house built with synchronicity in mind and inspired by the idea that building can blend with nature. The large windows reveal a beautiful view of the United Kingdom's Countryside, and the color scheme ties in nicely. Each of the four wings of the house serve a specific function, and are separated by a hallway. The House is designed to be simple, elegant, and efficient, while maintaining its own identity and beauty.
Next, we have the appliances, which of course maintain that same color structure and Minimalism methodology. First of all, the living room has a handsome L-shaped couch and a fireplace that's incredibly modern, the flooring blending pleasantly with the rest of the room. Next, the kitchen counters are build from the same wood the covers the ceiling and storage. This is especially relevant as it's blending together elements, which is a focus in this abode.
That pattern continues in the bathroom and bedroom, where the furniture and appliances help each room stand on its own, while maintaining a nice comfortable and cohesive view of the house. If minimal is the look you want then this is the home for you.