Similar vacation photographs and videos shared by the NBA player and model sparked suspicions of a reconciliation.
Devin Booker and Kendall Jenner appear to have shared photos from the same tropical getaway. Meaning that it was a surprising coincidence or they are definitely vacationing together!
The former couple, who have allegedly been getting back together since parting in mid-June, recently shared images and videos on Instagram of startlingly similar locations. Are they hinting that this romantic getaway is a way to let us know that it was never REALLY over?
Devin Booker and Kendall Jenner did mention before that the spilt might be temporary and the time was just "not right".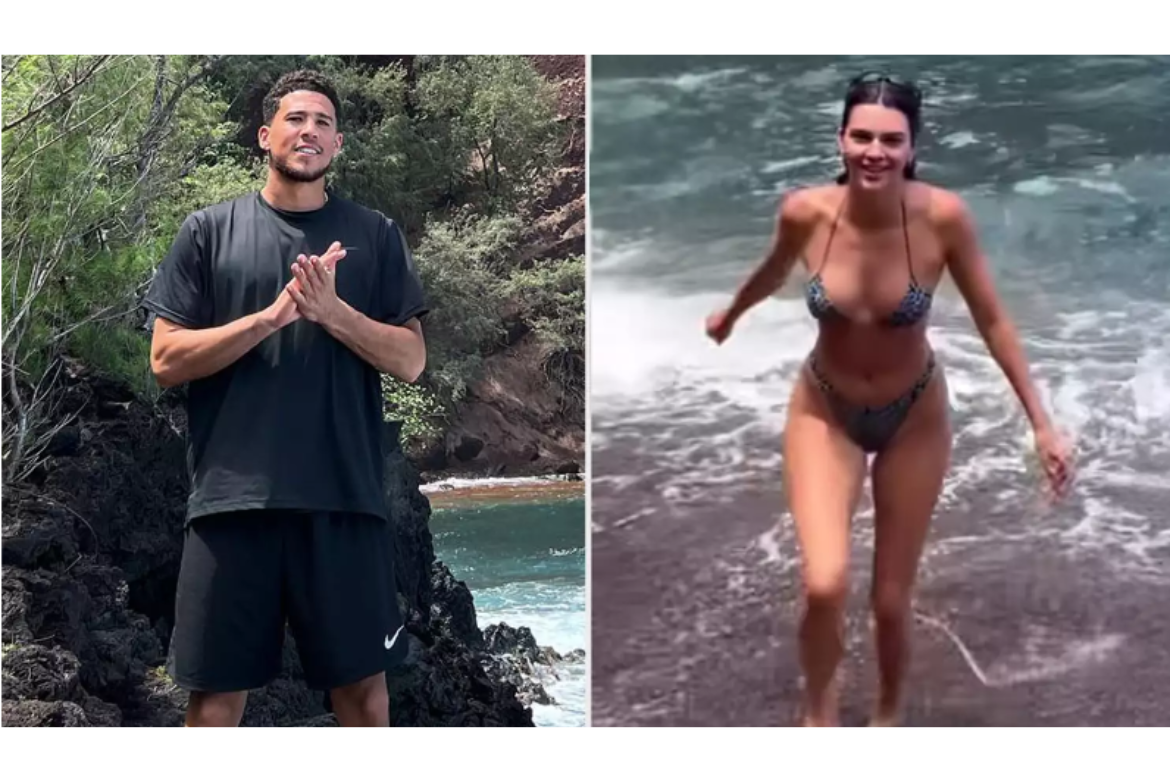 The model, 26, shared a carousel of pictures on July 14 showing various images from a tropical vacation, including one of her coming out of the water with a man in the background wearing a snorkeling mask who may or may not be the NBA player.  Booker, 25, shared a photo of a gorgeous location on Instagram on Thursday.
The guard for the Phoenix Suns captioned a photo of himself posing in front of a similar rocky beach, "Trekking."  On his Instagram Story on Thursday, Booker also posted a photo of a waterfall with a shaka sign emoji beneath it.
On his Instagram Story on Thursday, Booker also posted a photo of a waterfall with a shaka sign emoji beneath I The background resembled the lovely scene Jenner appeared to be posing in front of while grinning beside falling water in an Instagram video.
The two, who were seen together in late June at Malibu's Soho House, where they took use of an outside patio, have been the subject of rumors all summer.
A picture of the 818 Tequila entrepreneur and a visitor that she posted on social media in July while attending a friend's wedding has led some admirers to speculate that the man is Booker.
Jenner made her floor-length green gown debut in the photo, which she posted on her Instagram story. Although Jenner cut the picture at her neck, a man was standing behind her and placing his hand on her waist.
Sightings at the ceremony appear to corroborate that Booker, 25, was Jenner's wedding date, however, it left the man's identity up to interpretation. Is it possible that the whole break-up was a charade to keep the relationship more low-key for it to last without the media's opinion?