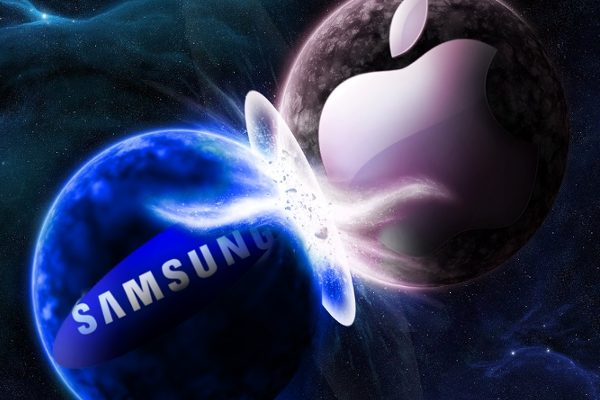 We all know the big names from different industries. It doesn't matter if we talk about Apple, Ferarri, Coca-Cola or Yamaha. Everybody knows that these giants make huge amounts of money from their products and services, but how many of us know how did they start? Even more important, wouldn't you be curious to find out whom are their main competitors? Check out this new series of Deadly Rivals Head to Head, brought to you by HisPotion!
We will throw an in-depth look over two best companies in a certain area of world industry, and scan them from their roots up to the current day. Check out how they started, when they actually went on profiting and how did they interact with each other: succulent battles are guaranteed.
Today, it's Apple vs Samsung. The names are echoing in any electronics user's head, and although this may be equal with no introduction required, let's have a look at what these two huge corporate bodies are about and how did they survive through the years, climbing the success ladder.
1. Early Steps
[adsense300gray]
Currently having its headquarters in Samsung Town, Seoul, the multinational company started out as a small trading firm, established in 1938 by Lee Byung-Chul. According to the founder, the name Samsung translates as either "tristar" or "three stars", the number 3 having a great significance, representing something "big, numerous and powerful".
Founded on April 1st, 1976, by three friends: Steve Jobs, Steve Wozniak and Ronald Wayne, Apple Inc. has its base in Coupertino California. According to Steve Jobs, both the name and the logo came to him as an inspiration while visiting an apple farm. He thought that the word Apple is "fun, spirited and not intimidating".
 2. The Breakthrough
Since its founding in 1938, Samsung has grown and expanded its area of interests, getting activity into food processing, textiles, insurances, securities and even retail. The company got into the electronics market in the late 1960s and also in the shipbuilding industries in the mid 1970's. However, after the death of the founder Lee Byung-Chul in 1987, Samsung divided into four major groups: Samsung, Shinsegae, CJ and Hansol.
It was the year 1990 when Samsung made the breakthrough towards becoming a global company, its activity focusing mainly over mobile phones and semiconductor construction. However, the construction branch of the Samsung Group got three huge contracts: Petronas Towers, Burj Khalifa and Taipei 101. Also, in 1992, Samsung Electronics was officially named the largest memory chip producer worldwide, and the second largest chip maker, right after Intel.
The initial purpose of Apple was to sell the Apple 1 personal computer kit, which was fully designed and built by Steve Wozniak. Incorporation happened on 3rd January, 1977, with the helpful business expertise offered by the multi-millionaire Mike Markkula, along with $250,000 worth of investments from the same person.
The Apple one was out on the market for $666.66, or $2,763 adjusted for 2015's inflation. Sales doubled every 4 months, the company experiencing a 700% average growth for the next five years. On 12 December 1980, Apple hit the public market with a value of $22 / share, generating the highest capital since Ford Motor Company in 1965. With this launch, Apple Inc. created no less that 300 millionaires.
3. When the plot thickens
When you got two giants gaining more and more yards towards global dominance, it is practically impossible to live without seeing any wars between them. Quoting old western movies, it has been made clear that the world isn't big enough for both Apple and Samsung. We don't even dare to think about the other less strong electronics companies that are fighting for breadcrumbs on the share market.
In the case of Samsung vs Apple, lawsuits over patents were what defined the war. With 4 days before introducing the iPhone to the wide world, Apple registered 4 design patents holding the shape of the new iPhone. These patents were later on improved with 193 screenshots of iPhone GUI, which were used by Apple to get on with the first copyright infringement attack over Samsung. A whooping 38-page federal complaint was pushed forward to  United States District Court for the Northern District of California.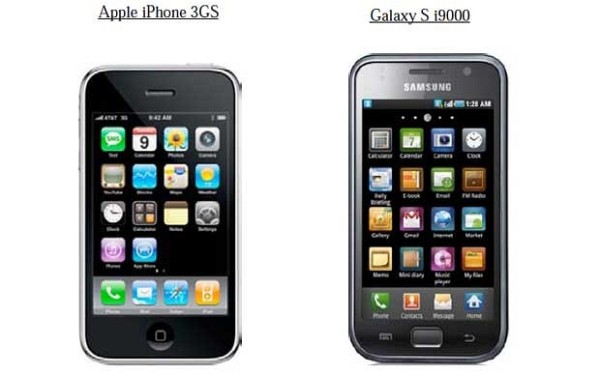 Now it gets interesting. Using side by side images of Samsung products and their own to reveal similarities, Apple seemed to have built a strong case. It was however discovered that images were actually tampered with in order to make products look more alike, so the Samsung counsel accused Apple of providing misleading evidence. However, the real comeback by Samsung happened on April 22nd, 2011, when it filled formal complaints simultaneously in Tokyo, Seoul and Mannheim. On June 2014 Samsung won a limited time ban granted by U.S. International Trade Commission after the commission conclude Apple violated one of Samsung's patents. Still, the ban was waived shortly after.
[adsense300mid]
Right now, the two companies are still fighting in over 50 lawsuits over four continents, with billions of dollars worth in claimed damages. Still, there is a bright side: marketing. These two giants don't only fight in courtrooms but also live on TV and on the internet. Here's an example of the Samsung S4 commercial not-so-discreetly mocking Apple fans who gather around stores days before a release.
Still, Samsung didn't stop here. Given the not-so-long ago breaking news about how many iPhone 6 owners got their phone bent in the pocket, the south Korean corporation gave out another taunt: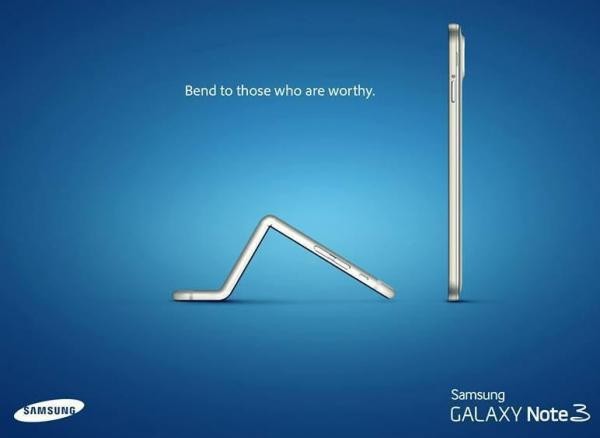 With all the fun, it is undeniable that Apple benefits from a customer loyalty never seen before. Analysts and experts agreed on the fact that Apple users develop a personal relationship with the brand, causing a great rotation of products, each and every one of them willing to pay the not-so-modest prices for the latest iPhone, Mac or iPad. Give it the credit; no matter how sheep-like the fans are, products are getting sold and money are flowing in for Apple.
5. Conclusions
Two companies coming from two different continents, with two different views of the market, both managed to attain worldwide operation and in the end, battle for every bit of space on the electronics market. Considering these two giants, it is easy to observe how, even with different starting conditions, capitalism induced a race-like style of management both in Samsung and Apple Inc.
HisPotion choice: In our own humble opinion, we slightly incline the balance towards Samsung. We do consider the open-source operating system found on Samsung phones as a great plus, along with the openness towards cross-product compatibility, something Apple still lacks.