Harper Seven and David Beckham are inseparable friends. On August 6, the illustrious soccer star, 47, and his daughter, 11, enjoyed a special evening out to see The Weeknd perform at the Hard Rock Stadium in Miami.
The father-daughter team recorded each other during the performance and at one point caught David inadvertently starting to sing along to the 2022 song "Out of Time" just a little bit too early.
In his Instagram post from August 7, David made fun of his error, calling it an "embarrassing dad moment."
"Timing was a little off but we got there in the end and I made HarperSeven laugh. @theweeknd WOW what a show #Miami."  David Captioned it.
In further videos posted by the Salford City F.C. co-owner, Harper can be seen gleefully grinning while singing "Take My Breath." In the description of his photo, David raved over his daughter's enthusiasm for the program and added, "THAT SMILE."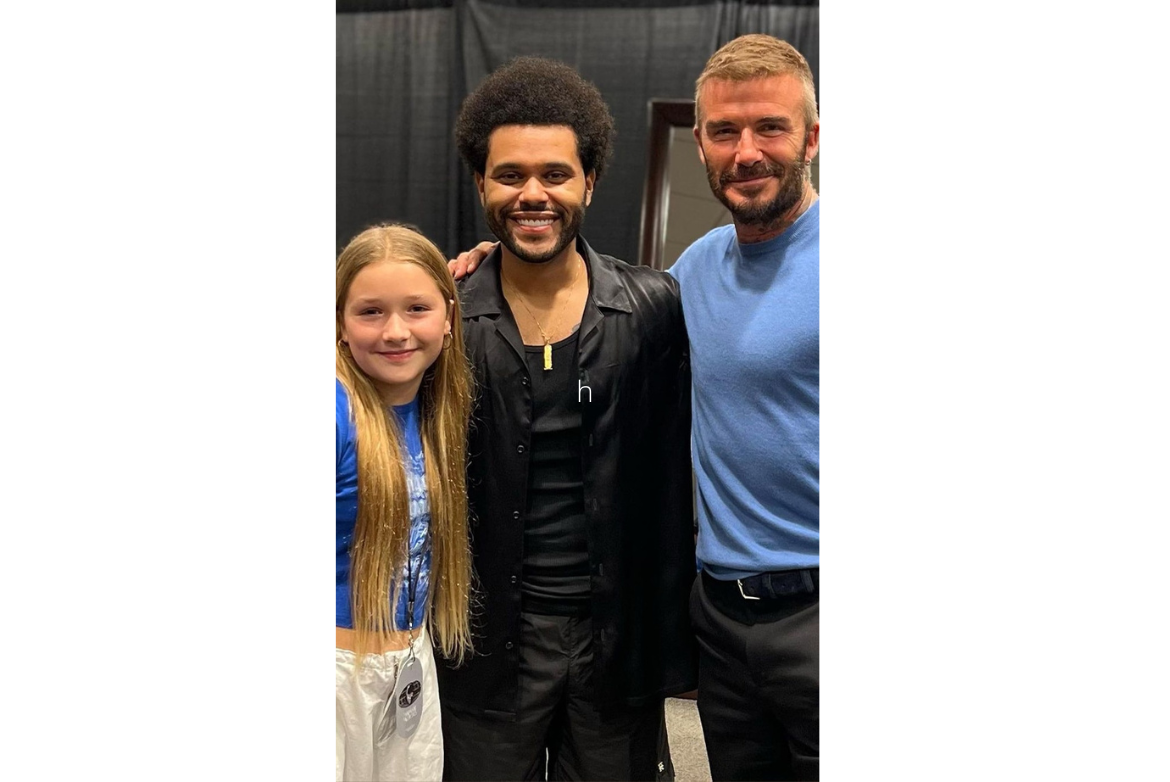 But they also engaged in other enjoyable activities that evening. The Weeknd, the actual name Abel Tesfaye, was also introduced to the duo. He looked as happy to meet them as they were excited to see him perform!
Vanessa Bryant praised David and Harper's night out in the post's comments section as "So cute!" The Weeknd responded with love and a hands-up emoji.
David also posted a number of videos from the occasion on his Instagram Story, including performances of the songs "Often," "Blinding Lights," and The Weeknd and Post Malone's most recent hit, "One Right Now."
On a clip of Harper singing along to the singer's song, he commented: "Abel brings a smile to this little one's beautiful face, Save Your Tears."
David Beckham ended his story with the caption: "@theweeknd Thanks for an amazing evening."