All of your things in one place. Safe, secure, and at hand's reach. That is the promise made by the stylish Dango EDC Tray. And it is a promise that the Dango keeps.
Ultimate Organiser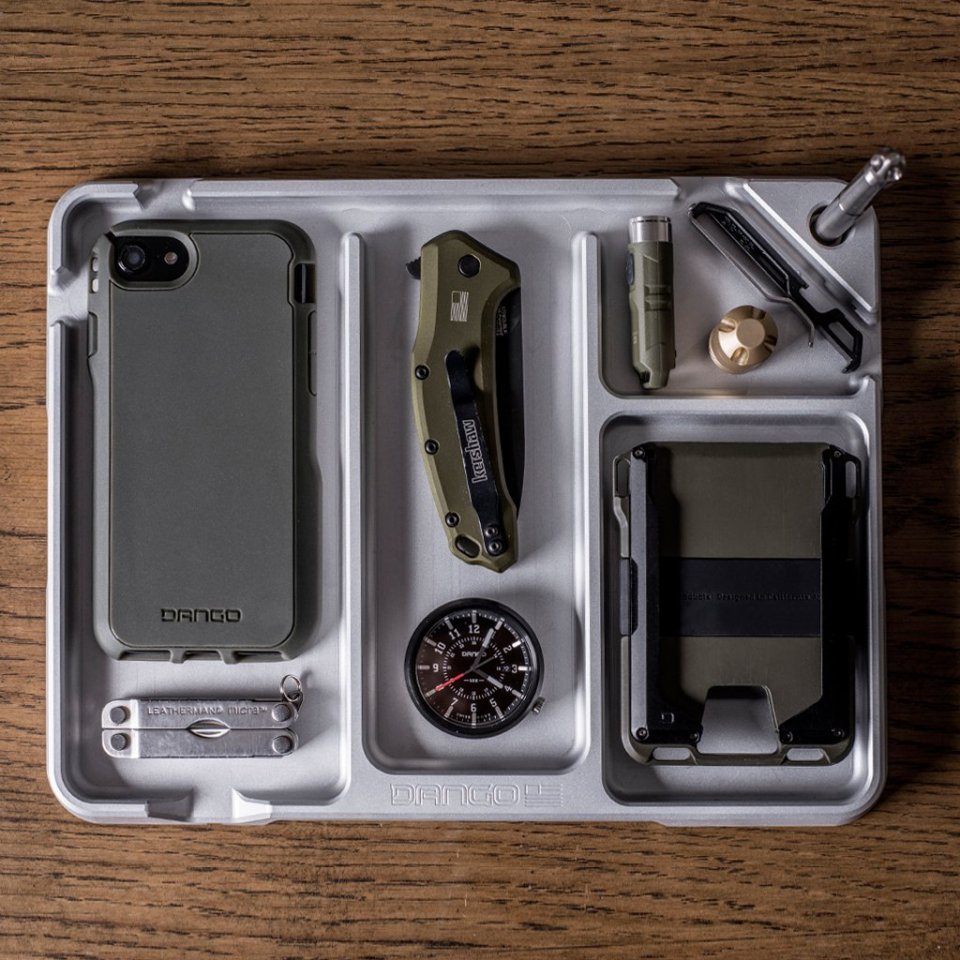 Think of all the times you didn't carry your charging cable or the backup charger to work. In the rush of our weekday mornings, chances are that we may forget a thing or two. With the Dango's simple design, you are served a reminder before you step out.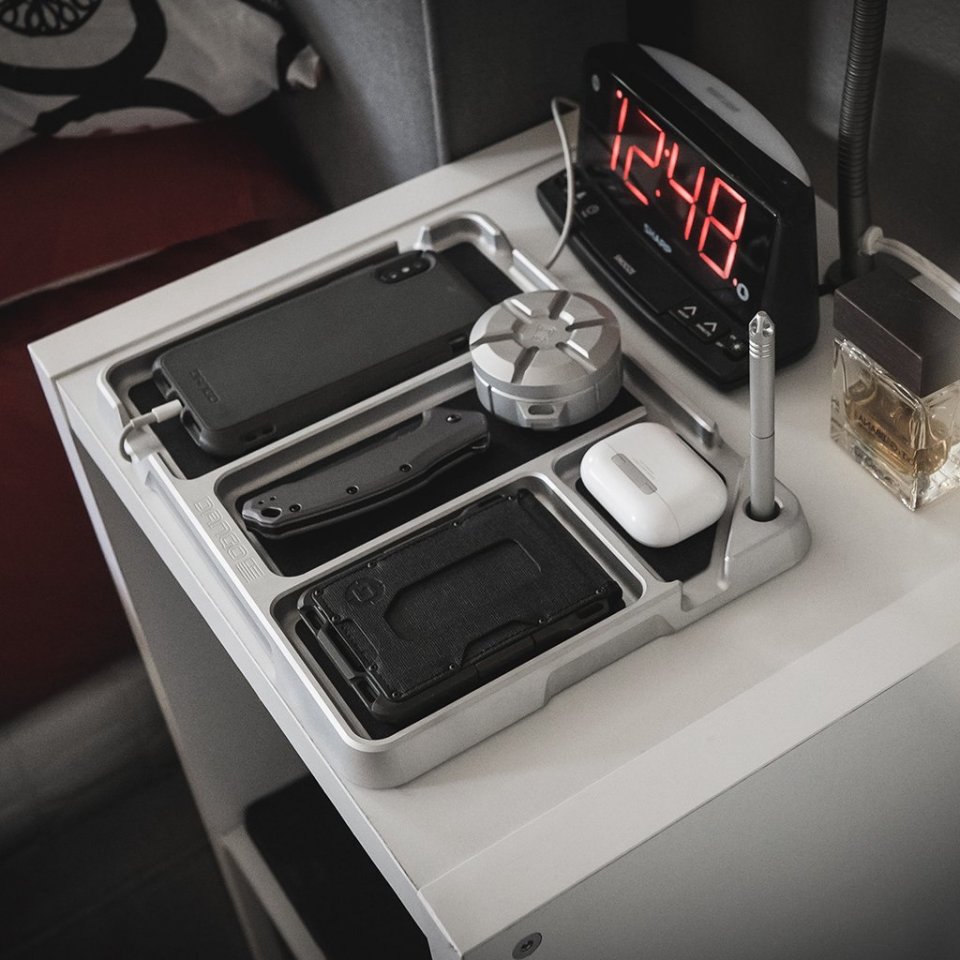 The EDC represents an open plan tray; think a buffet plate. There are different sections to hold different accessories. Your phone slides into one, your wallet into another, the watch can be placed in a different zone. Even your stylus has a stand to place itself in.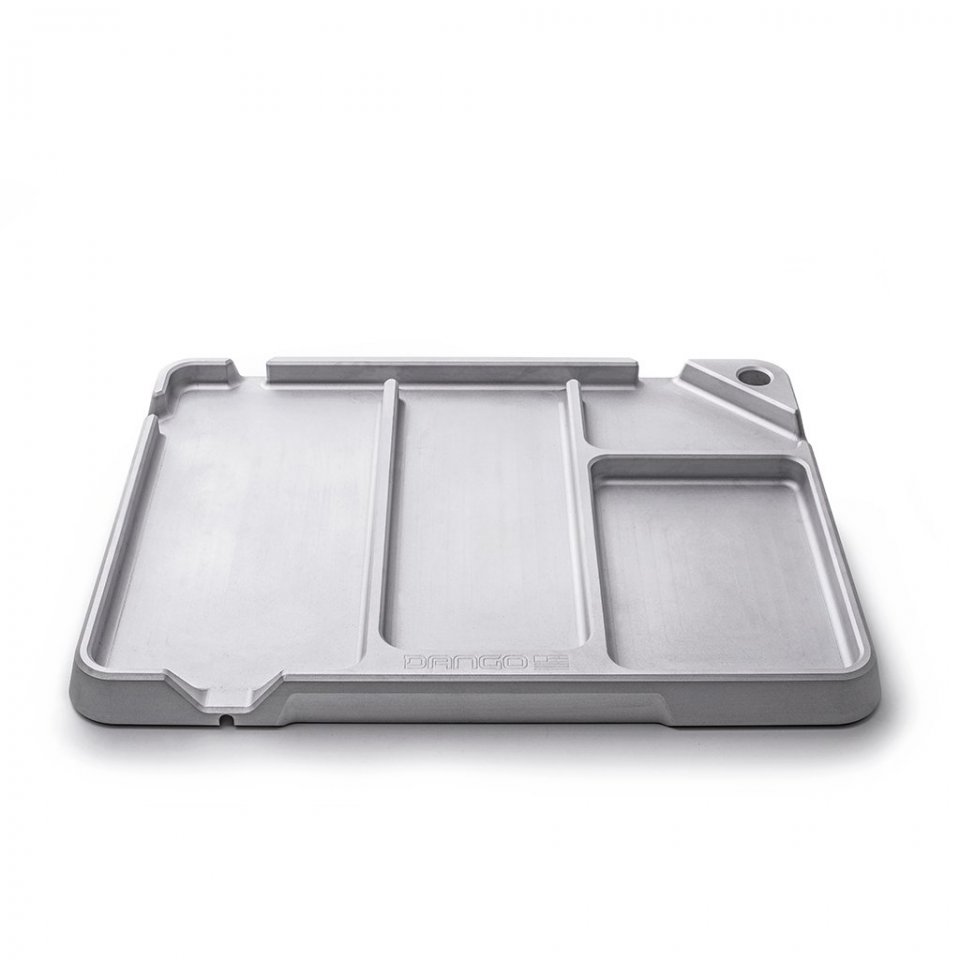 We think the stylus stand is a neat touch because it can also hold a singing pen or doodling pencil; if you are old school. But there's more to the tray than its easy functionality. The sleek aluminium body looks futuristic and the minimal aesthetic is eye candy. The tray is certainly no lightweight and comes with gripping pads. 
Whether you are going for work, a hunt, or on a secret mission to save the world, the Dango EDC Tray is the ultimate organiser. The EDC Tray retails for $129.