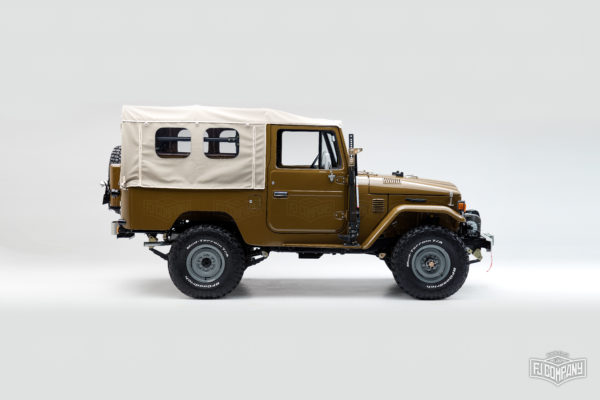 Restored to perfection
If there's one thing which doesn't depreciate as time goes by, that's a classic car. Yes, wine may get better with age, but you can only drink it once. Copperstate Overland is known to provide 4×4 enthusiasts with a 4 day rally through the immense Arizona landscapes, in October. This time, they're throwing for auction a perfectly looking 1981 Toyota Land Cruiser FJ43.
The original F2 engine has been preserved and reworked to restore mint condition (new carburetor, pumps and starter); the frame has also been rebuilt. Power steering and front disk brakes also needed work, but now look and work just like when the FJ43 came out the factory doors in Japan. A 5-speed manual transmission and upgraded suspension have been added for ride comfort.
Since the main target was to preserve as much as possible from the original built, only elements replaced were those whom were in absolutely bad shape or malfunctioned beyond any possible repair. The new paintjob features Olive 637 colorway, an original Toyota choice for Land Cruisers of that age. LED headlights have been mounted for better visibility.
Overall, the vehicle looks exactly like what a collector is proud to own, but in the same time, it's ready to tackle weekend rides on forest tracks and dusted roads. The winner of the bid gets to own the car, a full paid entry to the Copperstate Overland rally as well as a high-definition photo album.