You would think your money, credit cards and IDs are safe within the enclosure of your wallet, but you rarely think what would happen if you lost the wallet. Even if you let it unsupervised for a few moments, someone might actually be able to take out a few bills or sniff personal information that could be used for various crimes. With a 3 digit locking code, RFID protection and tracking system, MINI SAFE wallet is the first code unlocking wallet.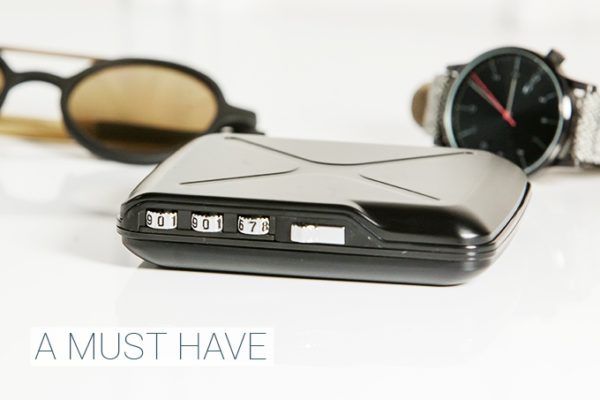 Intrusion Protection
With a 3 digit code lock, Mini Safe wallet won't allow strangers to access the valuables inside even if you don't have your eyes on it, i.e. you forgot it on the desk. The case of the wallet is built from premium grade aluminum while the folding pockets are done with un-tearable PVC, ensuring a high degree of resistance against physical threats.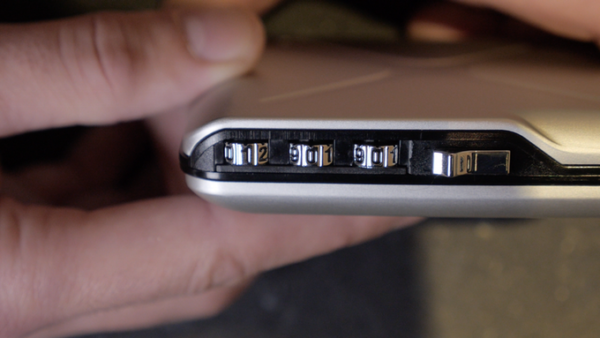 The three digit code allows for 1000 combinations; not easy to guess if you're not going for same digit combinations or consecutive numbers. Furthermore, you can choose your own combination. Zinc alloy has been used to mould the digit wheels and unlocker, thus ensuring a high degree of stress resistance and mechanical wear.
RFID Protection
As contactless cards and IDs are more and more common, RFID attacks become more and more efficient. Normally, an attacker just needs to be in the proximity of your contactless card and he might easily steal valuable data by using a sniffer tool. Mini Safe code wallet comes with high level RFID protection, ensuring that sniffer tools can't break through the shield and capture sensitive information.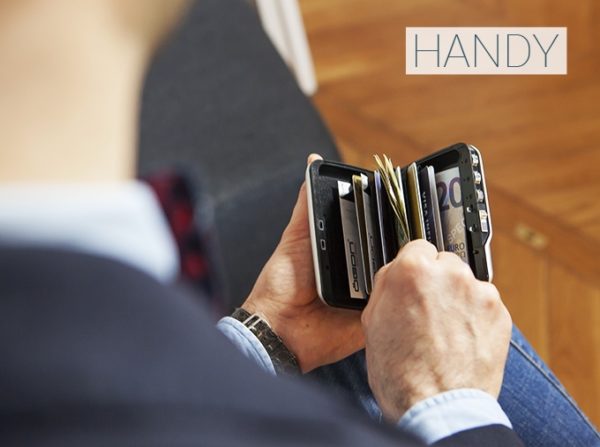 There's enough room to store 12 cards as well as some banknotes and receipts. You can tweak space however you want, as every pocket is designed to be compatible with at least Euro and Dollar banknotes, as well as with standard sized credit cards.
Tracking system included
Not once did it happen to frenetically search for your wallet while being in the biggest hurry of your life. Or, in case you might have lost it somewhere else than home, the integrated Bluetooth tracking system will display the distance between your and your wallet directly on your phone.