On Wednesday in Los Angeles, Andrew Garfield went out to dinner with a buddy, showing off his sense of style.
The 38-year-old star of The Amazing Spider-Man was dressed in a navy blue sweater under a green and brown checkered blazer. He was noticed at Nobu Malibu with a hint of color on his complexion, indicating that he had recently spent time outside in the sun.
The Tony Award-winning performer paired his ensemble with khaki pants that were made to fit his 5ft 10in the frame. He completed the summer evening ensemble with a pair of light-colored, gum-soled Gucci sneakers.
With a light, well-groomed beard and a tidy haircut that complemented his thick hair, he seemed as dapper as ever. He took off his upper coat and held the lightweight jacket in his palm as he walked away from the hip celebrity hangout.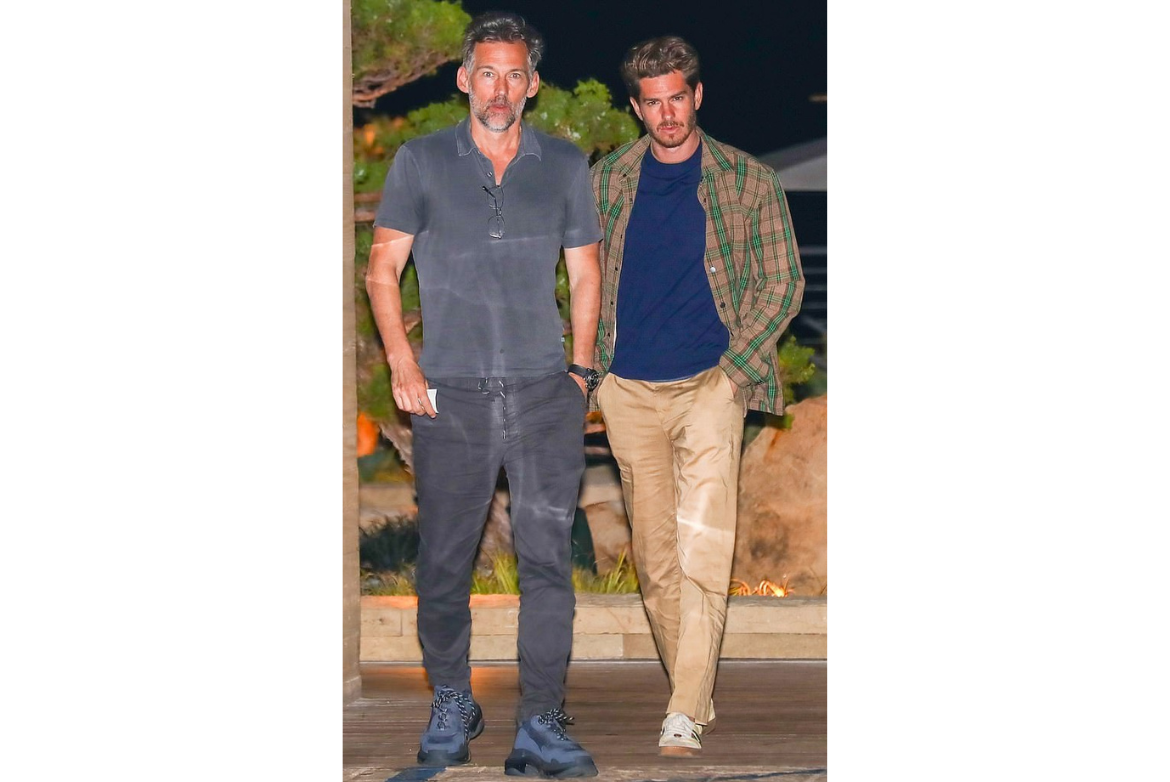 Garfield, a Los Angeles native, was with a guy companion who was dressed in gray.
His friend was dressed in a pair of charcoal-colored trousers and a short-sleeved collared shirt.
The actor recently went swimming in the ocean with friends while on vacation in Italy. Alyssa Miller, 33, his ex-girlfriend, replied sarcastically to rumors that the two had broken up earlier this year.
The model responded by posting an unreleased image from this past February's Screen Actors Guild Awards on Instagram.