As the Eleventh Doctor kept reminding us, 'Bow ties are cool'. Yes, yes they are.
About this particular bow tie:
pattern: chambray
color: charcoal
style: thistle freestyle
fabric: 100% linen
size: 14″-19″ (35.56-48.26cm)
care: dry clean & iron with steam
About the creators: 'Fox & Brie bow ties are hand crafted in Austin, TX. They are adjustable in length and made of 100% linen. They must be hand tied but don't worry, each tie comes with its own "How To Tie a Bow Tie" card. Practice makes perfect!'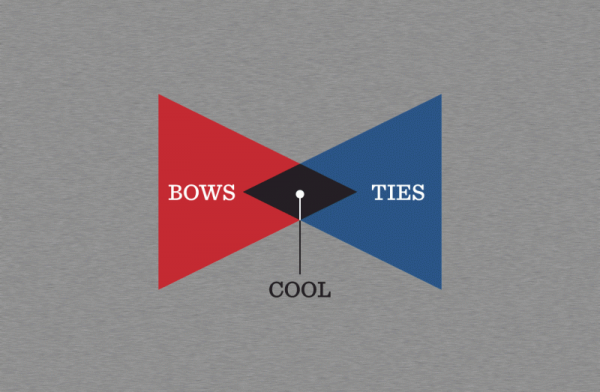 Good luck learning to tie your own bow tie. Really.