On set, the American actor, who gained notoriety in The Princess Diaries 2: Royal Engagement, displayed his shoulder-length hair. In the new photos, Chris Pine, who has played in the blockbuster films Star Trek, Wonder Woman, and Spider-Man, is hardly identifiable.
As cast and crew joined the 41-year-old actor on-site, the long, bleach blonde hair was first seen being revealed. Chris looked sharp in grey slacks and a striped shirt, displaying his magnificent grey beard and accessorizing with a straw hat. On the set of the movie, he posed amid classic vehicles wearing white sneakers and a camera around his neck.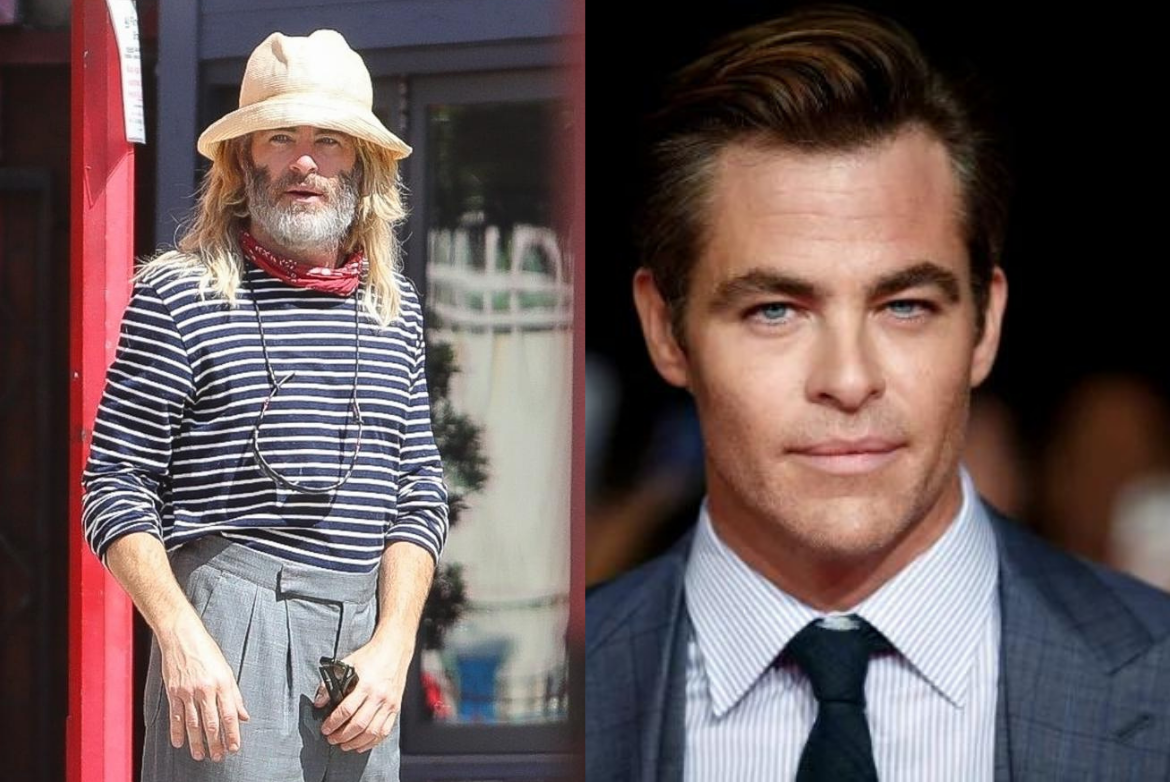 He was photographed as he entered character on the Poolman production, which is now filming in Los Angeles. Chris will not only direct and co-write the mystery comedy, but he will also appear in it as an actor. Chris Pine was photographed earlier this year looking unrecognizable as he debuted his new beard in Los Angeles. A month later, he was spotted flaunting his longer hair, which he had recently let it become gray.
Chris gained notoriety in 2003 when he appeared in an episode of the acclaimed medical drama ER. Chris has subsequently been in a number of movies.
These include titles like Smokin' Aces, Just My Luck, Blind Dating, and Princess Diaries 2: Royal Engagement. In 2009, he took on the role of James T. Kirk in the Star Trek series before transitioning to Peter Parker in Spider-Man: Into the Spider-Verse.
The Hollywood heartthrob has had his fair share of A-lister relationships with actresses and models over this period. Chris supposedly dated a number of celebrities, including Zoe Kravitz and Olivia Munn, before splitting with Annabelle Wallis in March.
The Peaky Blinders star and Chris "have broken up and haven't been together for a few months," a source told Entertainment Tonight.
Chris, 41, and Annabelle, 37, who dated Coldplay singer Chris Martin from 2014 to 2016, were seen holding hands in London in the summer of 2018 when Chris was filming Wonder Woman 1984. He broke up with Annabelle Wallis, his most recent girlfriend, in March.