It's the seventh time Bvlgari beat its own record. The Octo Finissimo Perpetual Calendar is as of now, the thinnest out there, with a case of just 5.8mm in width.
Aside of the tremendous engineering feat, Bvlgari shall be praised for the immense grow on the watch sector in the past few years.
The undisputed king of slim movements, Bvlgari also put great efforts towards restyling the watch world. Its ultra thin concepts are paired with contemporary aesthetic designs, pushing a new style language to the market.
Gerald Genta Homage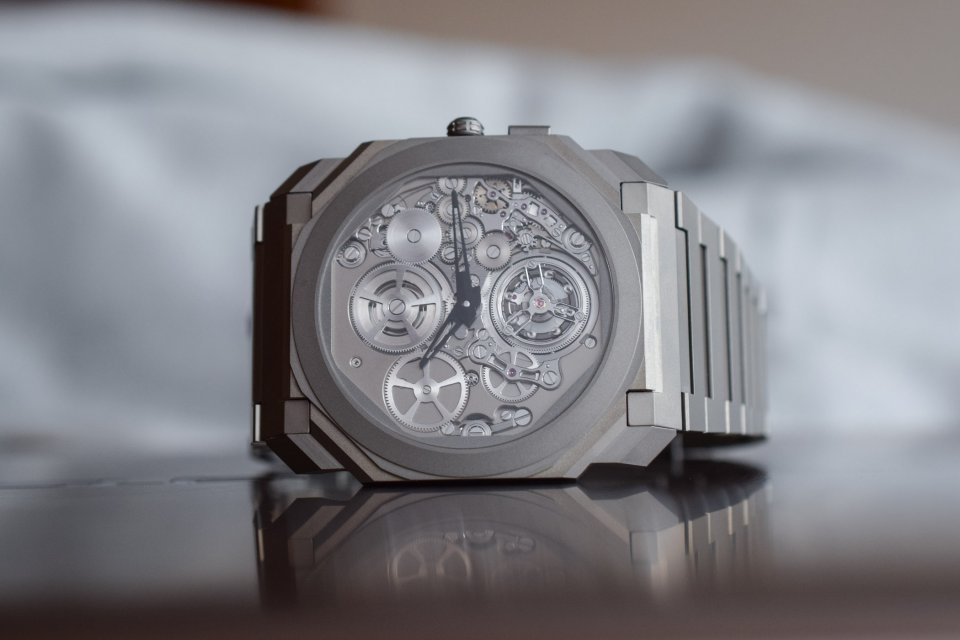 The layout of functions in the perpetual calendar is made to pay homage to designer Gerald Genta. Genta was the mind behind one of the most iconic and complex Bvlgari pieces, the 1994 Grande Sonnerie and 1996 Arena Retrograde.
Bvlgari acquired Genta brand in 2000 and rose through the ranks of the Haute Horlogerie worldwide.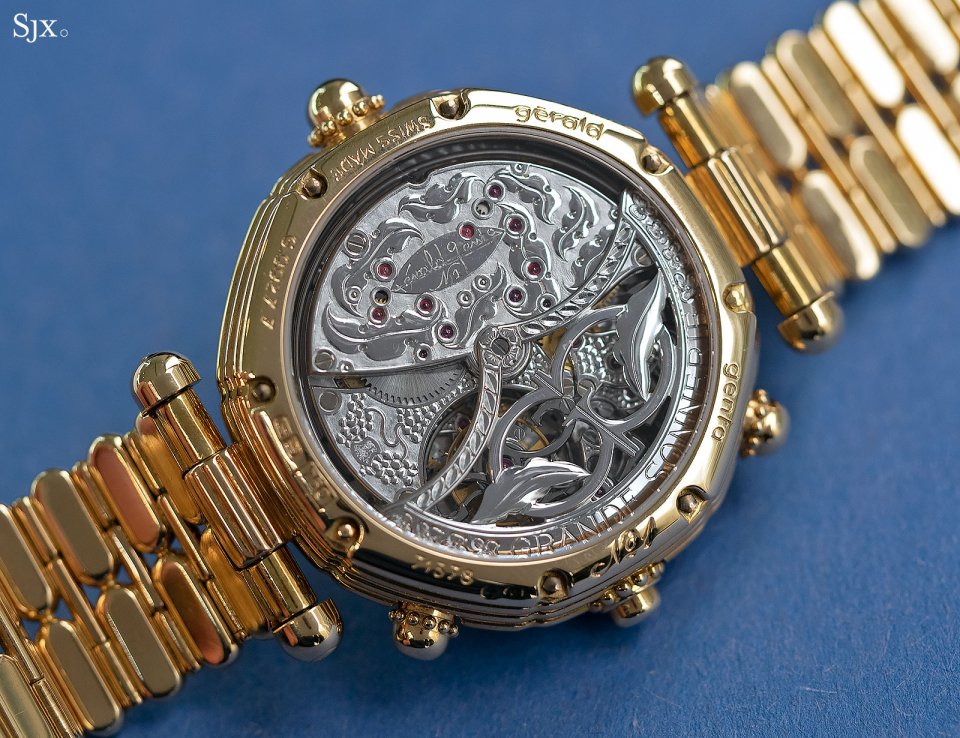 Retrograde, aluminium and titanium
Two retrograde indicators take most of the lower half of the dial. The upper half hosts the date, printed in a black semi-circle.
As the dial reaches the last day of the month, it quickly jumps counter-clockwise, back to the 1 position.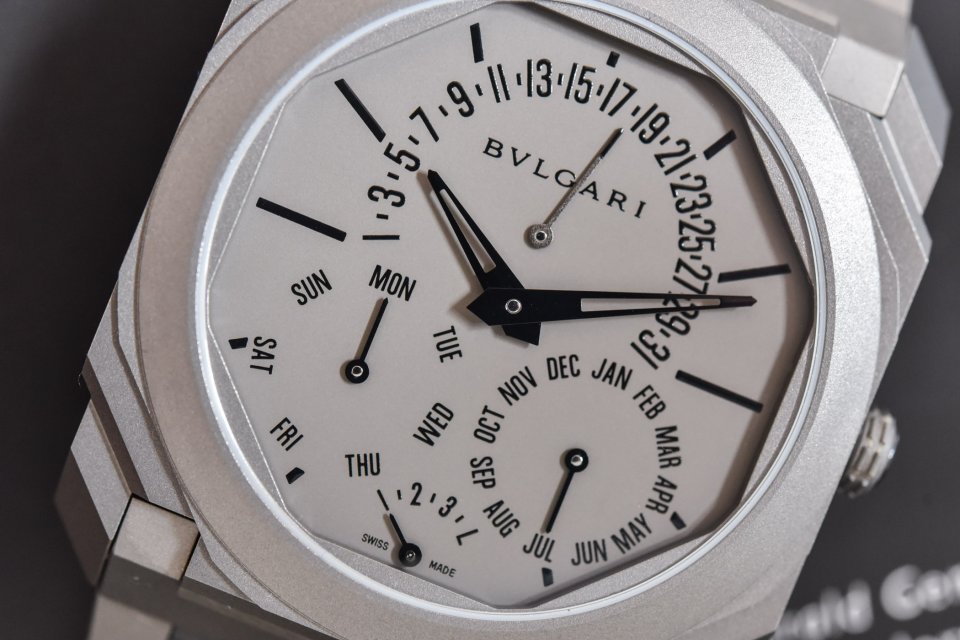 The complex mechanism computes the length of the month and takes in account leap years. If kept wound, the Bvlgari Octo Finissimo won't require adjustment until February 2100. That almost 8 decades of failproof functionality.
The hallmark of Octo Finissimo is the 40mm octogonal case. Like all Octo Finissimo world record holders, the case is made of sandblasted titanium, and boasts the family's complex design.
Because ultra-thin mechanics won't survive without accompanying style, Bvlgari made sure the 7th iteration of the Octo Finissimo will excel. Blending ancient Rome motifs with a touch of modernity, the case is referenced as L'Estetica della Meccanica.
Miniature Brilliancy
Designed and engineered in-house at Le Sentier, the BVL calibre is a marvel of miniaturization. At just 36.6 x 2.75mm, the movement hosts a staggering 408 components. There's a 60-hour power reserve and a winding mechanism. Unlike other cases, the perpetual calendar was integrated in the movement, instead of being added as a module.
Availability and pricing
Whether you are in for the light version or the more dramatic contrasting platinum and satin colorway, Bvlgari has you covered. The titanium perpetual calendar will retail for $72,800 while the platinum model will be available for $109,300.