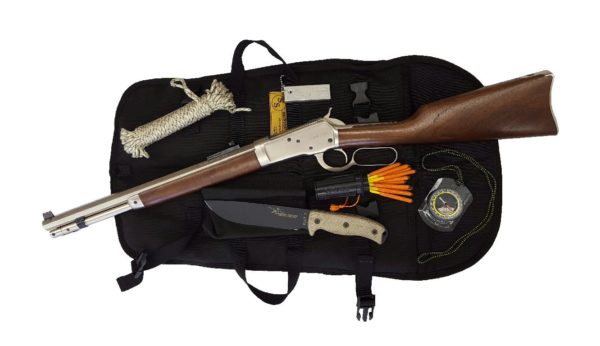 In case you are planning a trip out to the wild for the first time or if this is the hundredth time you have done that, you need a good survival kit with you. You never know what the day in the woods will bring and it is best to be prepared for all kinds of outcomes.
This Bush Pilot Survival Kit seems to have everything you could need to actually survive in the wild. First thing first, it comes with a firearm – a Chiappa .44 Magnum lever-action rifle, so not just any of-the-shelf firearm. And for the purpose of easier storage it is a takedown model. It weighs  5 1/2 pounds, has a walnut wooden stock and a 16" stainless steel octagonal barrel with 6+1 capacity. So rest assured that it is capable of killing any dangerous animal you might come across. Though, it doesn't guarantee for zombies ;).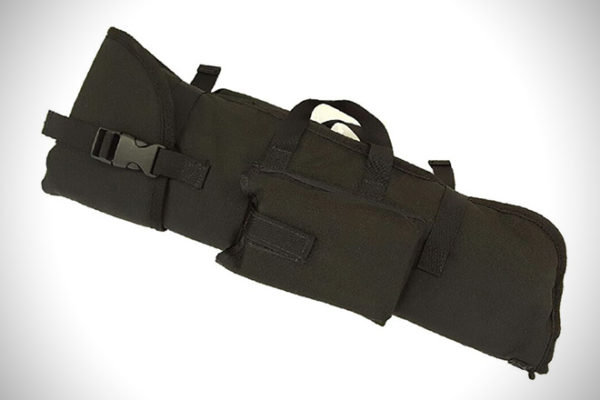 The next thing that you always need when going into the wild is of course a knife. This kit comes with a 7.2-inch carbon steel black powder coated blade knife that has a Micarta handle, so it is sturdy enough and holds well in the hand.
The kit also contains Titan waterproof matches – never again will you have to worry about the rain and the prospect of wet matches to stop you from building a decent fire. The polyester film space blanket tube tent large enough for two adults will keep you dry and secure while you sleep.
Other things in the kit are a U.S. Government issue Doan magnesium fire starter, Ration brand heat and cooking stove with Hexamine fuel tablets, a TruArc 3 flat scouting compass, and 50-feet of Mil. Spec. 750 Parachute cord. It can't get much better than that.