Adventurers, this is for you
It all started 80 years ago. Ettore Bugatti, from Milan, the founder of the French car manufacturer giant we know so well today was a passionate of maritime models, both in sprawling and designing. This time around, Bugatti teamed up with Palmer Johnson, the biggest yacht manufacturer the world has seen up to this day to create a series of astonishingly beautiful vessels.
The series name comes from the founder's daughter, Lidia, who had a pet called Niniette. It's a beautiful choice of name, a remembrance of the past as a tribute paid to it.
Bugatti X Palmer Johnson – Probably The Best Could Be
It's a well known fact that Bugatti has the moment's fastest car in the world. Also, we can admit that Palmer Johnson has the best lightweight vessels in the world. Just imagine what a collaboration between these two can lead up to.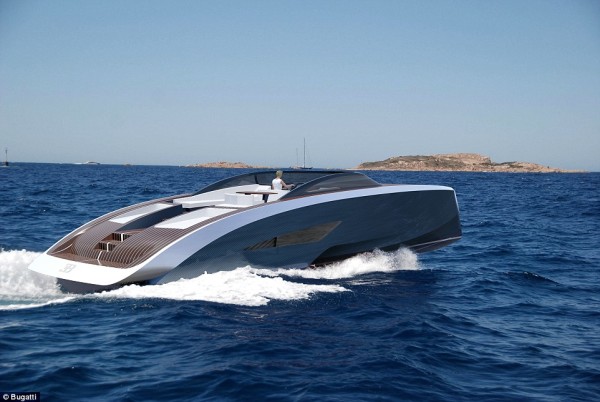 Each piece will take one year to be built, as Niniette is not just about luxury, it's about brilliant craftsmanship and devoted creation. There will be three different versions available to choose from, given the varied dimensions offered to purchase. There is the PJ88, the longest at 88ft, PJ63 at 63ft and finally, PJ42 at 42ft.
The design of the hulls features carbon fiber and a flair easily traceable to Bugatti's concepts. From the side, the boats have a mix of light yet resilient titanium and dark exposed carbon fibre, while on the deck we find combinations of brown bubinga, maple or naturally blue morta oak wood. The insides of the boat are customizable to the will of the buyer.
Technologically, the vessels carry the Palmer Johnson signature, implying that only the best materials are utilized to make this dream-boat reality. A top speed of 38knots makes this mid-range yacht a piece of jewelry, a must-have to any collection.