Sometimes, you don't even know you have a problem until someone comes around with a solution. Not that most of us would ever wonder how could they keep a stable pool table on their luxury yacht. However, for those whom may actually be wealthy enough to be frustrated by this issue, luxury car brand Bugatti came to the rescue.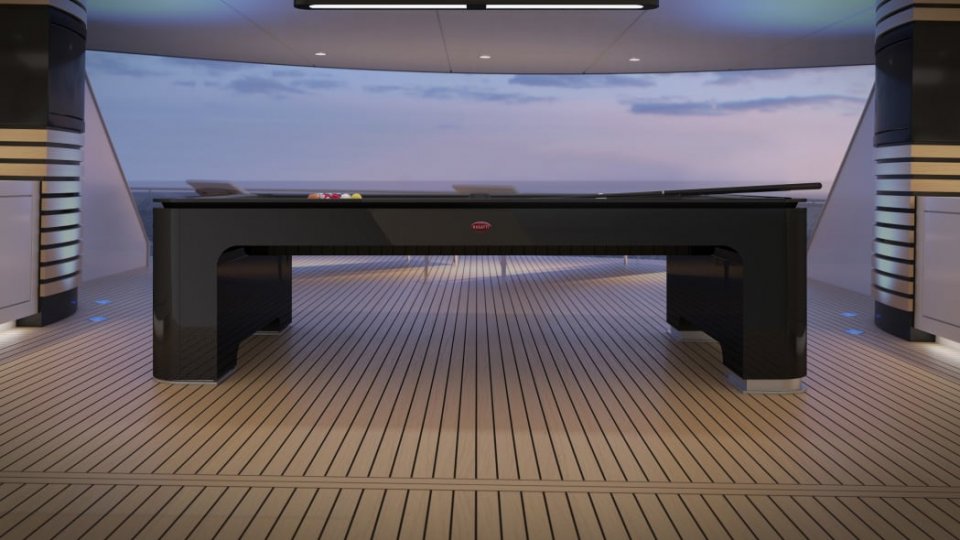 For those like me whom are untrained in the craft of water luxury vacations, playing pool on a yacht isn't very smooth. The waviness of the ocean doesn't make good friends with the stability needed by the game of pool. Bugatti came with a solution consisting of carbon fiber, titanium and aluminium.
The limited edition pool table is part of Bugatti's Lifestyle Collection. It was designed and manufactured via partnership with IXO, one of the world's leading carbon fiber manufacturers. The table features Bugatti's signature exposed outer shell, white the frame is sturdily built using aircraft-grade aluminum and titanium. As Bugatti notes, the table matches the standards of equipment professional players use during tournaments.
To self-level the table and avoid even the slightest rolling of the balls, Bugatti made use of a gyroscopic sensor and individually actioned legs. The system is advertised to adjust the table to counter the high seas in as little as five milliseconds.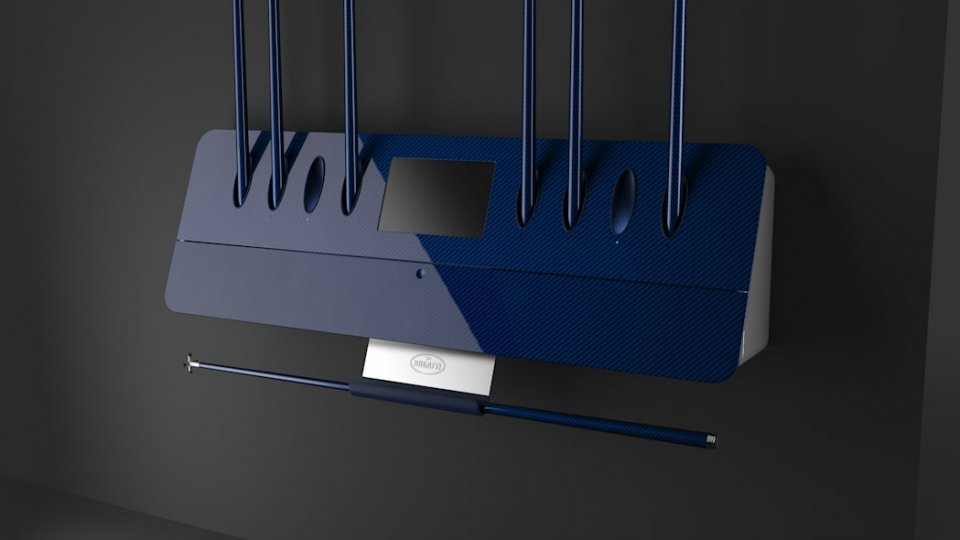 All Bugatti self-balancing pool tables come together with carbon fiber pool cues featuring aluminum ends, wall-mounted cue support, 13″ touchscreen that tracks scores, chalk box, cleaning brush and a dimmable LED ceiling light. Along all that, buyers will also receive a custom USB drive featuring photos taken during the production process of the table they bought.
Only 30 units will be made, each piece having a starting price of roughly $300,000. Deliveries are estimated to begin June 2021.