Don't drink and drive is the traditional wisdom. The Black Bowmore DB5 1964 gives tradition a modern, millennial twist.
Scotch In A Racing Piston
Bowmore has teamed up with Aston Martin. The result is an iconoclastic drink with an equally eye catching bottle. And why wouldn't it be? The bottle is an actual piston from the DB5 race car.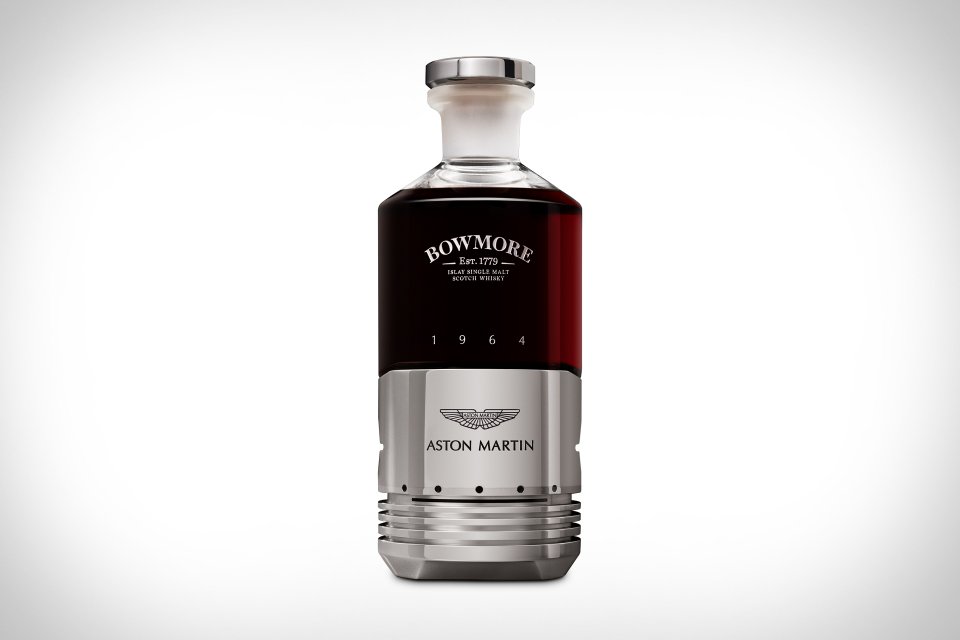 A frosted neck leads to a transparent half body. Here the silken liquid is displayed in full glory. The bottom is the actual piston, catching your attention with its metallic finish. Both brand names are displayed with pride.
You may wonder why that particular year was chosen. Well, there is tradition behind it. 1964 was a particularly good one for Bowmore. They had just installed their first steam boiler. The Black Bowmore produced in the same year has been bottled just 50 times since.
For Aston Martin, the same year marked the beginning of their collaboration with a super spy: Bond, James Bond. The DB5 appeared in the first Bond film, Goldfinger.
The Black Bowmore DB5 1964 is a celebration of sorts. Celebration of the past achievements of two of the most cherished brands. 25 bottles are being released as a collector's item.