Have you considered buying one of the BMW electric cars?
BMW is one of the electric car companies that is becoming more and more popular in the USA each year. There is an increasing demand for their electric vehicles. We decided to have a closer look at the famous german manufacturer's fully electric cars, within the current context of sustainable mobility in the world.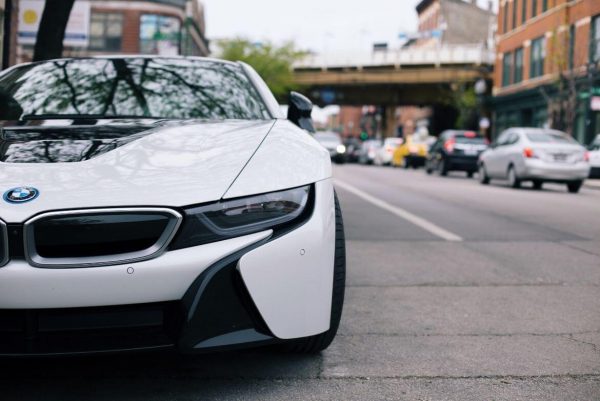 Sustainable mobility: electric vehicle
Sustainable mobility is a concept that is finally taken into consideration by the most powerful companies in the world. Car manufacturers have also started to work towards this common goal of reducing the carbon footprint. Initially most manufacturers went the hybrid or plug-in hybrid route, however the focus has changed towards fully electric cars. This includes electric sports cars and high end cars.
What is an electric vehicle?
An electric vehicle drives exclusively on electricity, which is stored in a battery. Therefore it does not have a combustion engine to power the vehicle. The battery' capacity determines the range of the electric vehicle, or the distance that can be covered with one battery charge. Nowadays fully electric cars have an average range of 155 miles, the public charging infrastructure being continuously improved.
What advantages does an electric vehicle have?
An electric vehicle offers an entirely new, emotionally charged driving experience. The almost silent electric engine gives you a relaxed driving sensation. Some of the benefits of driving full electric cars are:
cleaner environment
no congestion charge
lower running costs
better driving experience
government funding
reduced noise pollution
increased resale value.
What are the most popular electric car companies?
Fully electric car sales are surging, with a 26% sales increase in 2021 than the previous year. In 2021 there were more than 6.4 million electric vehicles sold in the entire world. BMW electric cars are one of the most popular, the German giant sharing the market with other big players such as: Tesla, VW Group, BYD, GM, Hyundai, Mercedes-Benz Group and others.
History of BMW electric cars
It might be surprising, but BMW has been researching and testing electric vehicles for over 40 years. It started in 1972 with the 1602s. The model was also used at the year's Olympic Games in Munich, having a range of only 37 miles.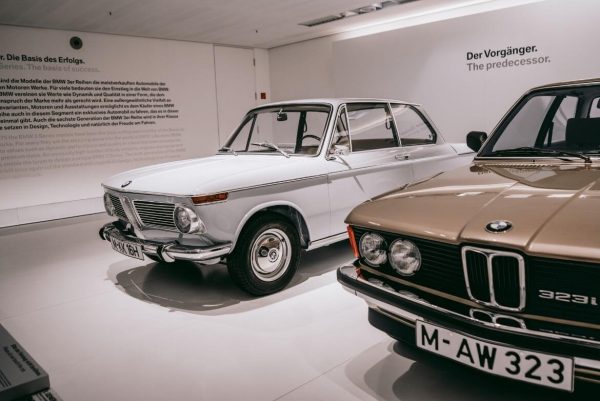 In 1975 BMW started working on another secret electric vehicle, the LS electric which used 10 lead-acid batteries. Even though the car had the ability to be charged fully in 14 hours, its top speed was 40 MPH, with a range of less than 19 miles. The LS electric was followed by eight all-wheel-drive 325iX converted to have an electric-powered drivetrain in 1987, with a range of 93 miles.
In 1991 BMW E1 made a solid step towards the BMW electric cars we see today, with a range of over 150 miles. Even though it was an innovative and ahead of its time model, the E1 never made it to production.
Between 1992 and 1997 the German manufacturer built 25 full electric cars (BMW 325), with a range of 93 miles and a top speed of 84 MPH. The next great milestone was achieved in 2008, when BMW launched an electric vehicle test through its brand Mini, 600 cars being leased out to the general public.The BMW 1Series ActiveE was part of a similar electric car pilot program, one thousand cars being leased throughout America and Europe. These full electric cars had a range of about 100 miles per charge and a top speed of 90 MPH.
Current BMW electric cars
The BMW i3 range entered production in 2013 and is still on sale today, having a range of 114 miles. The first BMW electric sports car is the $140,000 i8, going from 0 to 60 MPH in 4.2 seconds.
With more than 100,000 electric vehicles sold in 2021, the focus BMW has on sustainable mobility is clear. BMW plans are to double its sales for the current year, according to Chief Sales Officer Pieter Nota.
Future BMW electric cars
The new BMW electric cars for 2022 are i4 and iX which will be joined by iX1, iX3, i5 and i7 in the upcoming months and years. This is all part of an ambitious growth plan, the German manufacturer aiming to have half of its worldwide sales be fully electric vehicles by 2030.
BMW i4
The new BMW i4 range was launched in 2 models: The i4 xDrive40 uses a single rear-mounted electric motor that produces 335 hp and 317 lb-ft of torque. The more intriguing model is the first all-electric car from BMW's M division. The i4 M50 uses a second front electric motor to deliver an xDrive all-wheel-drive extension and it ups the output to 469 hp and 538 lb-ft of torque
BMW iX xDrive50
The iX xDrive50 arrives with two electric motors, one driving each axle. This gives it an electric xDrive capability and a net system output of 516 hp and 564 lb-ft of torque, with a run to 100 km/h of 4.6 seconds.

Check out: Leasing vs Buying a Car. Pros and Cons of Leasing a Car