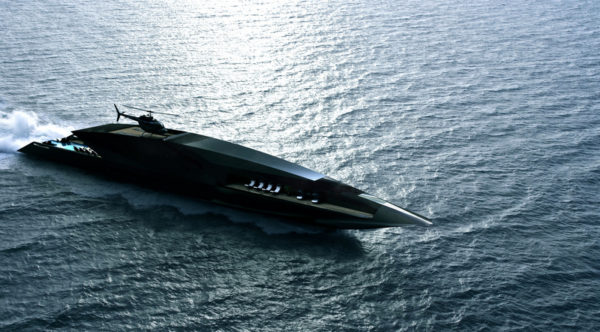 Timur Bozca is a very innovative designer that has a good eye for detail and strives towards perfection as he has designed a new superyacht that is a sight to be seen. So in case you ever wanted to travel the seas in a super stylish and elegant yacht this is the one you need to keep in mind.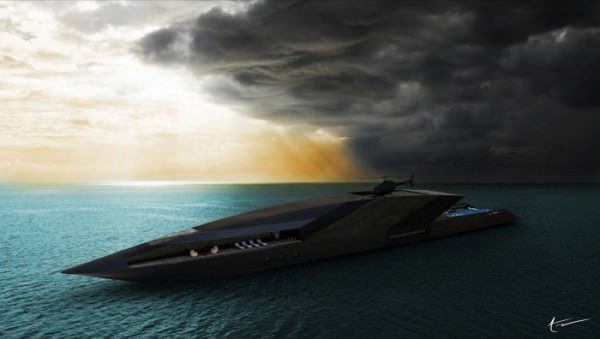 From another world
If you were to see this superyacht from a beach somewhere I am sure that for second or two you wouldn't believe your eyes, because the clean lines and the sleek black exterior make it look like something out of a Sci-FI movie.  The dramatic angles and curves are the thing that also make it stand out. Bozca claims that he used an arrow shape as inspiration for the sharp, clean lines.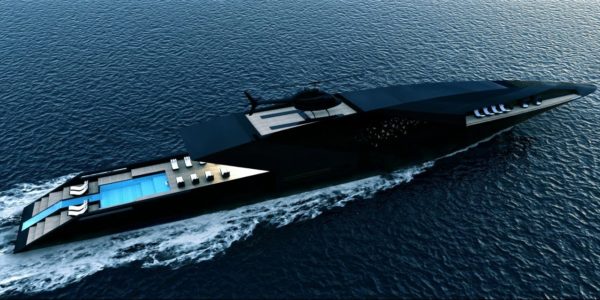 The superyacht has two amazing balconies that are protected by glass railings so that you can enjoy unobstructed view of the sea while you are traveling. On the very top of the yacht there is a helicopter platform and a lift that connects it to the rest of the ship. And of course there is a pool that the guests can enjoy with the rest of the extended beach club.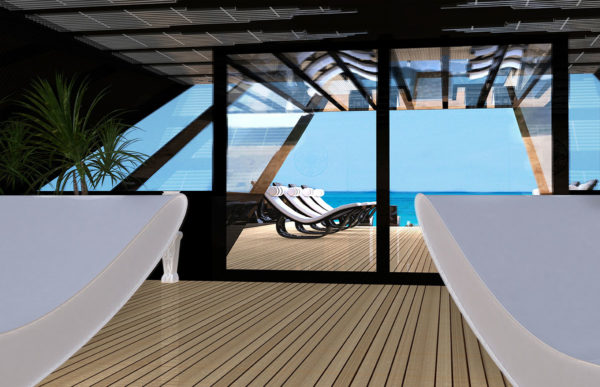 One of the things that also make this yacht stand out among the rest is the choice Bozca made with the windows. Different sized triangular windows allow lots of light to the interior of the yacht and give an interesting modern feel to it.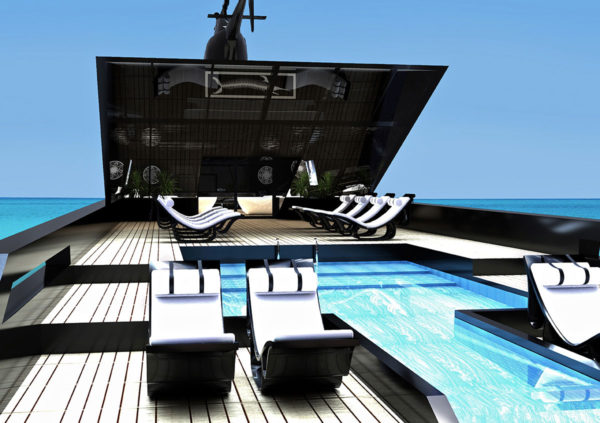 Black is in the name of the yacht and black is the color that designer embraces throughout the ship. He uses different textures and materials but the color is constant.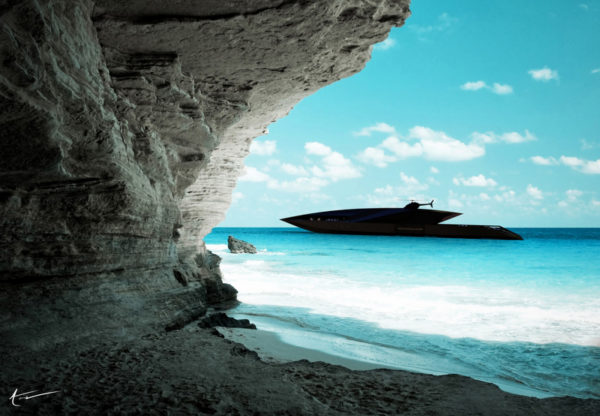 The cruising speed is around 20 knots and the yacht has 23,172 Horsepower. It is 70 meters long and can accommodate around 12 guests.