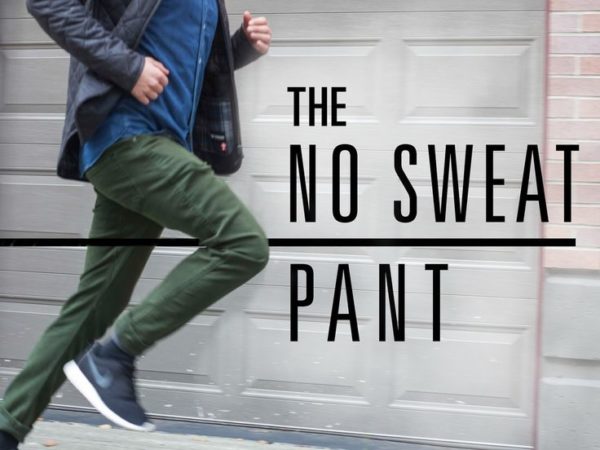 Designed with travel in mind
Nobody wants to be sweaty and sticky on a summer day, especially if they are traveling and trying to stay presentable. You want to wear something light and bright, and something that can keep up with your busy lifestyle while still being decent for every situation. The creators of a new kind of travel pants that won't let you sweat had all of this in mind and they have made a perfect pair of traveling pants. 
The material is pretty light and lets your skin breathe, unlike most formal pants out there. The Live Lite pants are specially designed for traveling on a hot summer's day. The fabric they are made of has four different fibers, so the pants are soft, high-stretch and anti-bacterial. Wearing them is an excellent way to stay cool and comfortable during your travels.
And for increased coolness there are secret thigh zips that you can open up when you need to. The pants come in various neutral colours and you can pair them up with most things. The back pocket has a security flap so you can keep your wallet safe. And there is a key ring on the belt hoop, so you can safely keep your keys with you at all times or attach something else.
There are three styles you can choose from: adventure travel, business travel and leisure travel. And the design team has had years of experience in the fashion industry so you can be sure that they have made a fashionable choices when it comes to the look of the pants.
If you are looking for a pair of pants that can transform from formal to urban and keep you comfortable and stylish at the same time, then look no further than Live Lite pants. There is a plethora of models, both male and female and you can  take your pick.