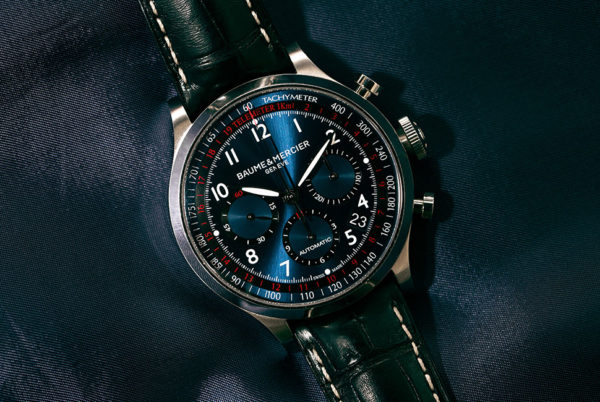 Baume & Mercier Capeland – A Hidden Collectible
When it comes to quality watches, surviving the test of time is just as important as the functionality and design of the chronograph. When browsing for watches rated around the $5000 mark, brands like Tag Heuer or OMEGA are most likely to pop out of the crowd. However, there's a hidden gem in the sea of Swiss timekeeping jewels which usually travels undetected by the radar: Baume & Mercier Capeland.
While it was relaunched only a few years ago, the Capeland was initially built by Baume & Mercier in the early 90's. The new rendition uses the name of the watch released half a century ago but inspires greatly from another watch which was developed sometime around the 40's by Baume & Mercier. Although it features a rather thick 14.5 mm case, the watch feels comfortable on the wrist.
Its greatest asset, the dial, features a tachymeter, telemetric,  and three sub-dials, all powered by the iconic La Joux Perret 8120 mechanism. Arabic numerals do not dress the 12, 3, 6 and 9 indicators; the dial, although crowded with various functions, gives the impression of clearance, not suffocating the view in any way.
With roots from all around the past century and a rather design obscure when compared to mainstream brands Baume & Mercier Capeland offers an alternate approach to luxury timekeeping.