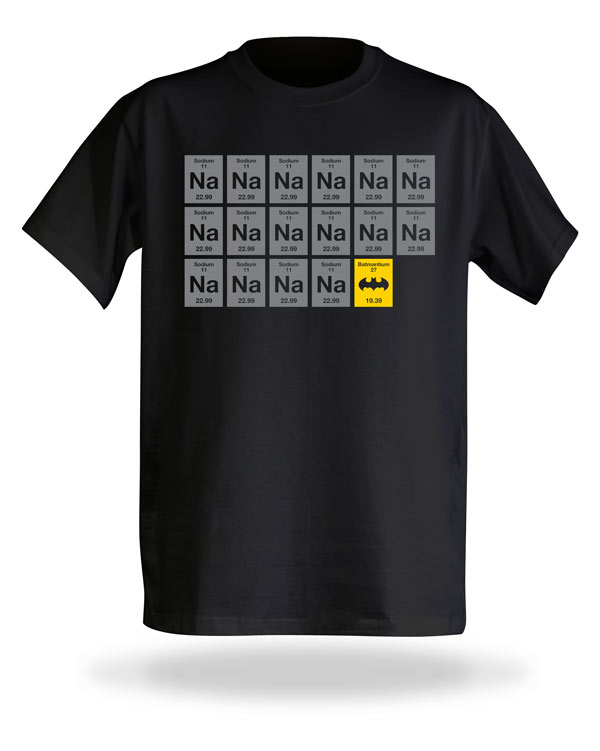 So we offer this shirt today in the spirit in which it was created two weeks ago, before the shooting, and when we were very much looking forward to The Dark Knight Rises: We really like Batman and chemistry.
Also called (Sodium*16) + Batman, this awesome T-Shirt will make you look great while watching the new Batman movie, while fighting crime or while wearing shady superhero costumes. Just make sure this is under that cape of yours.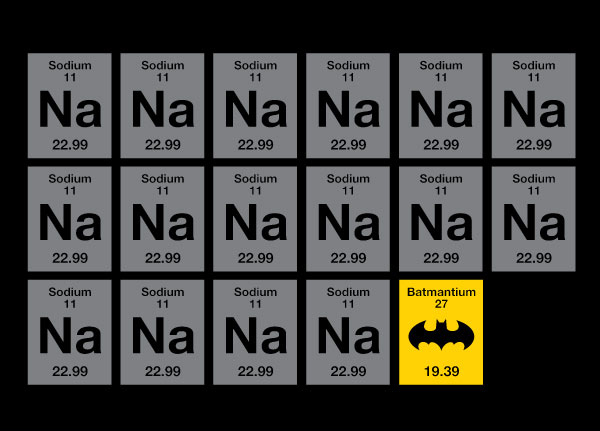 You can have this only by pre-ordering, so be swift about it.
These shirts are not in stock. They're scheduled to arrive at our warehouse August 13th. Order your shirt today; it ships next week.