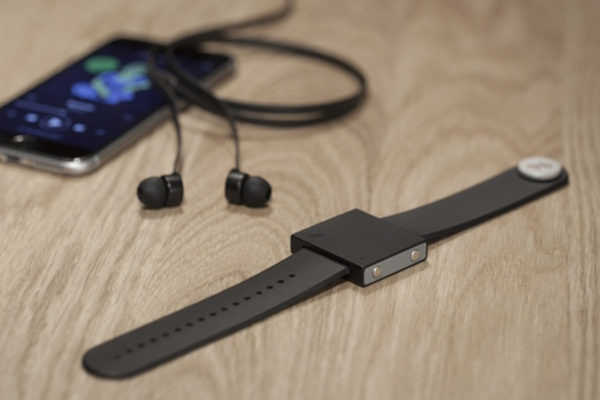 Meet Basslet, The Portable Subwoofer
Finally, you can literally feel the music. I like to call it Music 2.0, so I hope the preparedness you got matches this enhanced, improved music experience delivered by Basslet, the portable subwoofer. One might call it a wristband, and while it's resembling the looks of a watch, it will amaze you like you've never been before.
The whole technology, battery driven, is to sync the device with the music your smartphone is playing. It's precise, sharp and brings you an overhauled experience when it comes to enjoying your favorite artists.
Stimuli are being transmitted within it at a frequency of 10-250Hz, the full bass spectrum. They like to call this the LoSound engine, and while still patent pending, it aims to recreate a bass-optimized environment, peaking each extreme with immense accuracy. Putting it short, it's like staying within very close proximity of a subwoofer. A so-called sender is connected in between your headphones and any device with an audio jack, closing the circle.
At full volume, you get six hours of non-stop joy, with a recharging time of approximately one hour. It's a little piece of jewelry everyone should check at least once before giving a verdict about it being hot or not.