Vinyl records are back. But, you probably knew this already. I mean, the very fact you're reading this article tells me you have a vested interest in the subject. Don't worry, you're not alone. In fact, there has been unbroken growth every year throughout the 00's with last year holding the 'record' for the highest number of vinyl sold in over 20 years. The stats don't lie, Gents!
So which type of vinyl fan are you? Are you an audiophile who swears by the sound of vinyl? The dedicated collector or the fan who loves something physical to hang on your wall? Or all three?
Well, whichever you are, you're going to love this…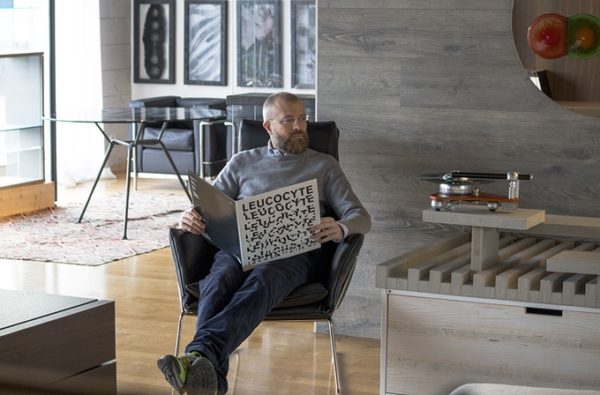 ---
Change the way you listen to vinyl…
---
What do you get if you cross Italian engineering and a love for the warm, smooth sound produced by your favourite record? The Atmo Sfera Platterless Turntable, of course!
The basic turntable style has been around for years. The same bulky, heavy and mechanical complexity that your current player probably possesses. The people at Atmo Sfera understand your pain. So, they designed a revolutionary paradigm to bring vinyl into the 21st century.
The Atmo Sfera turntable boasts a minimal and almost disappearing platter (the base on which the record sits) to give the illusion of a floating record that spins flawlessly in the air. The tonearm is made from carbon fibre and hosts Bluetooth connectivity to hook it up to your speakers. Weighing in at only 2.8kg, this machine is much lighter than the average turntable and is belt driven with two-speed options (33/45rpm).
If you'd like to see more of this wonderful new piece of kit that fuses the warm, graceful originality of vinyl with a modern design and feel, head to their Kickstarter page!
Atmo Sfera, Ti amo!
---