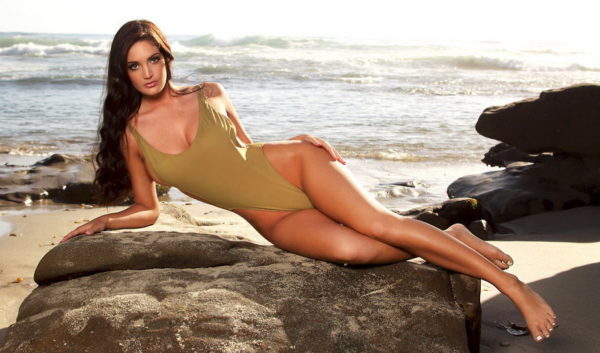 Ashlyn is a Southern Californian model with Filipino, German, Irish, Scottish and Indian origins. Probably the best of each nation blended in – you've got to love globalisation! She's set to become a super model, but if that won't happen, she'll be just as happy working with children and making a positive impact on their lives, and that's wife material right there. Check out some of Ashlyn Coray's hottest photos in the gallery below.
We're pretty sure we'll me reading and hopefully seeing more of Ashlyn Coray in the near future as she sure has the goods and the talent. She started modeling at an early age – Ashlyn was only 16 when she first walked the catwalk at Sacramento Fashion week. Since then, the beautiful Californian has been published in look books, magazines, book covers, catalogs , calendars and even a commercial. Beside being published on your favorite magazine, she also appeared on Hypebeast.com, Sneakhype.com, The Hundred's Gearbottle and many more.
Ashly is currently working towards her bachelors degree and travelling the country, working with various photographers and companies – fulfilling her lifelong dream of becoming a super model. We wish her all the luck in the world, even though we're pretty sure she already has what it takes.
[adsense300mid]
[photomosaic exclude="25515″]
You can follow Ashly on
Instagram
,
Twitter
or
her site