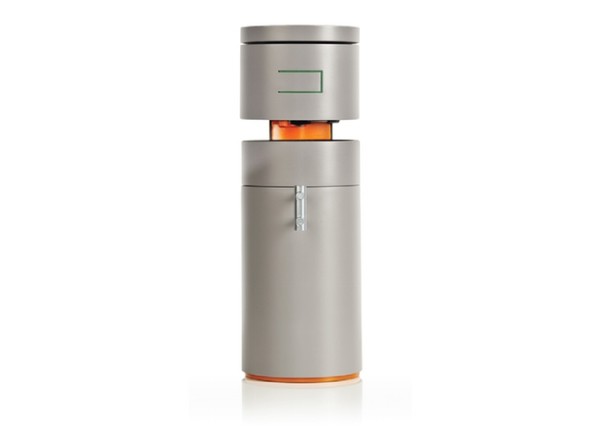 If the answer is yes, stick around. If you don't drink coffee that often, Bruvelo might just uncover the addict inside you. After lots of trial and error, Dustin Sell claims he finally managed to provide the ultimate coffee machine. Named Bruvelo, this smart coffee maker can be synchronized to your smartphone, getting the coffee ready right when your alarm goes off, or when the last snooze has been activated. 
So, what's the big deal? Some espresso machines can pour a cup in under two minutes. According to Dustin, you can't get the right aroma, taste and texture of a premium cup of coffee through a 2 minute process. This is why Bruvelo comes with an integrated bean grinder and automatic ground to water ratio selector. This way, you cup of coffee will always feature the exact amount of water and freshly grind beans.
Since we are talking about cups, one thing's certain; Bruvelo is against plastic cups; as Dustin Sell says, not only they are a danger for the environment, plastic cups can't preserve the properties of a quality coffee. You've got to try for yourself to see the difference.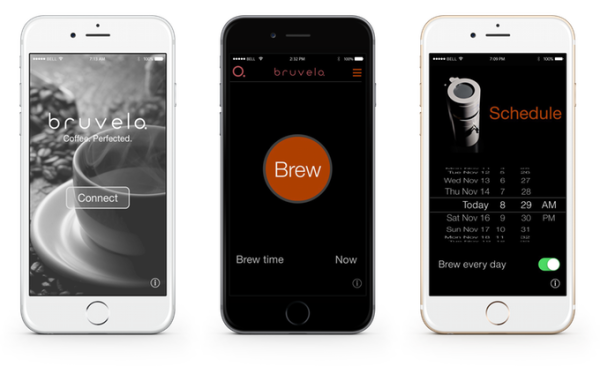 With just 3.5 inches in diameter and a total height of 10.5 inches and thanks to its tubular form, Bruvelo can fit basically anywhere in your kitchen. This is a nice addition to those who desperately need to replace the huge espresso maker, taking out half of the kitchen table. Finally the best part: you don't even have to get out of bed in order to brew coffee; just open the designated app on your iOS or Android smartphone and order Bruvelo to brew a great cup of coffee for you.