A Spectacular View
It's not so often I fall in love with a watch. I mean, yes, there are always good models to show and impress the audience with, but one to get attached to, a candidate for the "pass on to my son" piece of work comes so rare, that we have to make a distinguishment from the rest. I talk about the Alvieri Firenze, more than a design, a creation for generations to follow.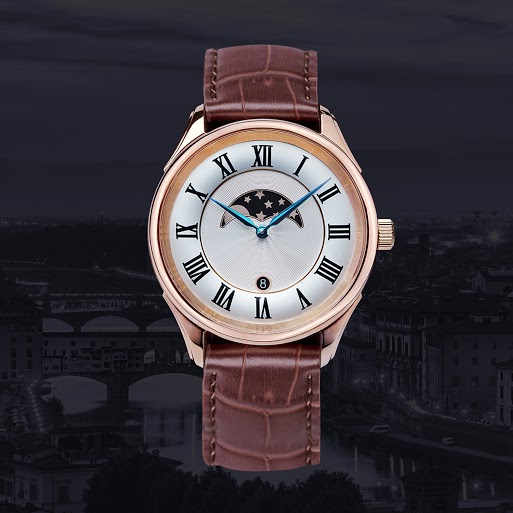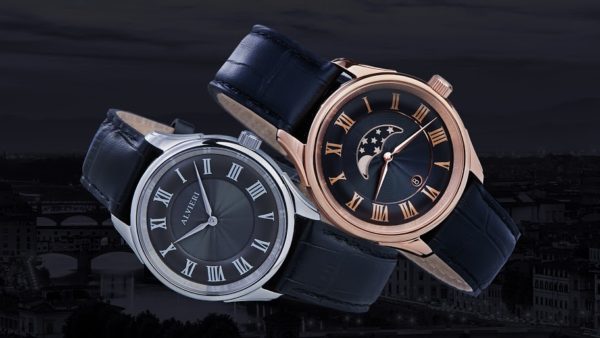 The watch comes in two different styles, both unique and special in their own kind. The Firenze Classic edition, a clean dial with a simple and classy appearance, for those who're used to long days at the office, meetings where the display of professionalism has to be of the highest there is. The other one is the Firenze Lunar edition, offering a date aperture at 6 o'clock and the current phase of the moon just as the sky says it is, right there on the dial, visible through an aperture. If you double that with the three dimensional look on the dial, you get a spectacular view, always at your wrist.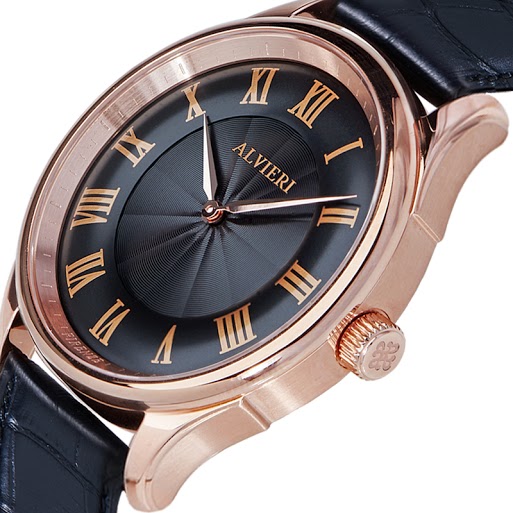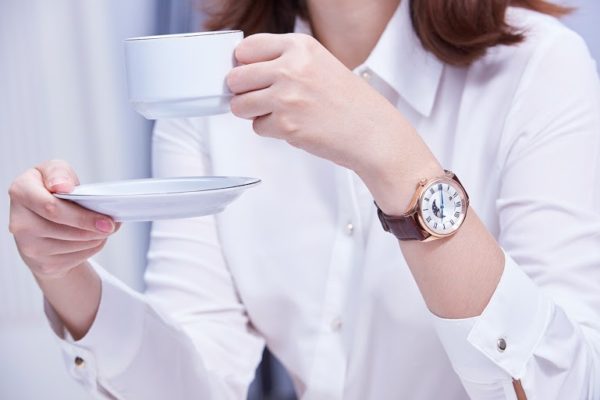 Great Design, Matching Technique
We talk about a watch that convinces in all the aspects. A Swiss quartz movement system dictates everything, but more important, is a sign of great care. No compromises here. A case size of 40mm diameter and 9mm thick, made out of 316L stainless steel, finished with a mix of fine brush and mirror polish, looking amazingly good. Take a look at the pictures, be amazed and make the right decision.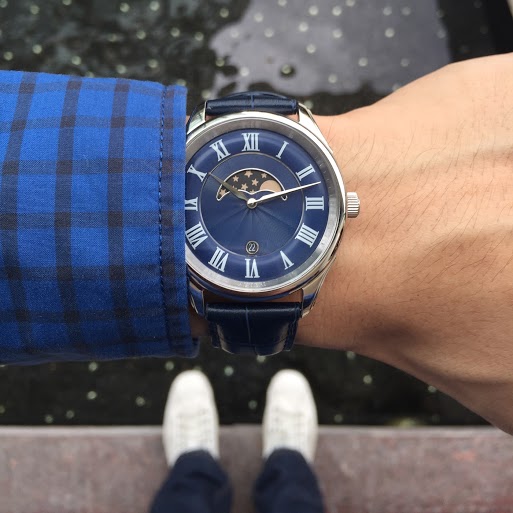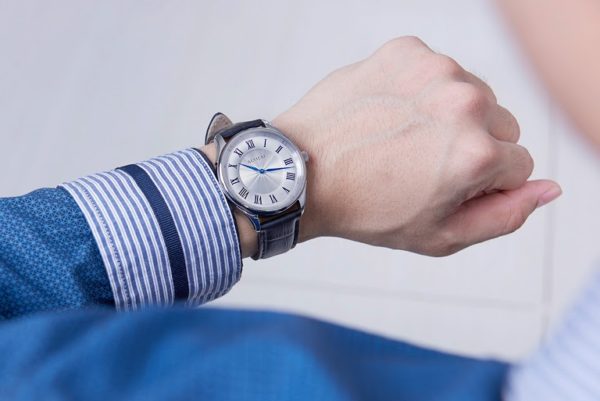 Genuine Italian leather (nothing to add here, the name speaks for itself) is what the strap consists, the width lying at 20mm. The watches are all water resistant for up to 50m or 5 atm pressure. If you're just looking for a watch, there are many out there. But if you want a watch you can be proud of, go for the Alvieri Firenze.