There's a reason why Las Vegas, also known as Sin City and the City of Lights, has become associated with the ultimate bachelor party. First and foremost, the city is a certified entertainment mecca. In fact, it was founded with the purpose of luring people into casino-resorts with top-class music, games, and art.
Second, Las Vegas has been immortalized by Hollywood as the ultimate stopover for friends looking to party. Hits like The Hangover, in particular, have helped instill Vegas into the imaginations of millions as an ideal location for stag parties. But what if we told you that Las Vegas isn't the be-all, end-all destination?
Digging a Little Deeper
Here's the truth: the city doesn't hold a license for having fun. Gaming, in particular, used to be Vegas's exclusive offering that couldn't be found elsewhere—but not anymore. Let's use the example of roulette. For decades, players flocked to casino-resorts in Vegas to spin the wheel with a croupier. But roulette players today have dozens of other options.
The vast majority of players focus on online platforms rather than in-person casino floors. That's because factors such as convenience and variation have come to the forefront, along with high-value rewards programs. In other words, playing roulette or another game on an actual casino floor is a vestige of the past. And, even if your friends are focused on playing roulette on an actual casino floor, there are better cities to do that in than Vegas.
Let's count down some of the top alternatives to Las Vegas when it comes to US-based bachelor parties. First up: the US's first casino-resort hotspot.
The 'Other' Strip: Atlantic City
Long before Hollywood executives in LA decided to craft their own playland in Las Vegas, the East Coast had its own entertainment destination. Atlantic City and its famous Boardwalk have been a huge part of US gaming culture for decades. And while there was a long dip in terms of casino gaming in Atlantic City, that has since changed.
In fact, the city has been a major focus for New Jersey lawmakers. It's seen huge investments over the last decade, which have breathed new life into the Boardwalk. Now, there are close to a dozen casinos to choose from—and, best of all, they have retail sportsbooks available. These are designed to let bettors enjoy the experience like they can at Caesars Sportsbook in Vegas. If you're interested in catching a fight, Atlantic City is also popular for headline boxing matches.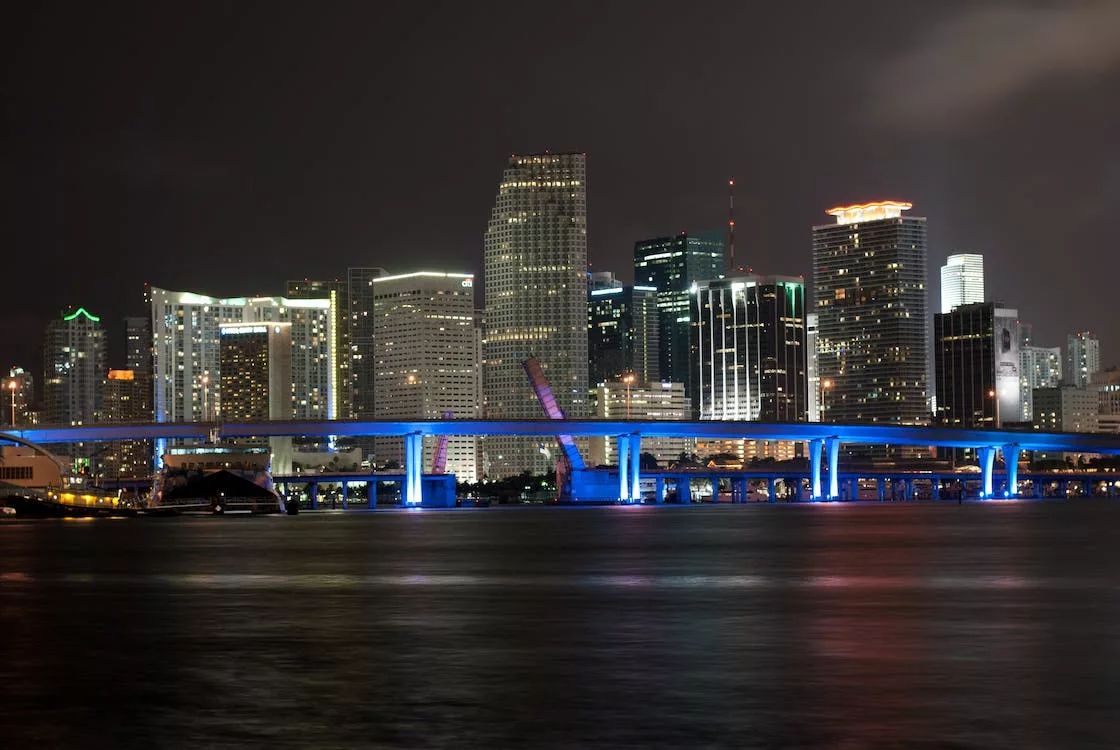 Ultimate Vacation Culture: Miami
Not everyone heads to Vegas to focus on its casinos. Instead, many zero in on its top-tier clubs. But, just like with the example of Atlantic City, Vegas doesn't own the US's best nightlife. In fact, other locations are much better known for their party culture—but none hold a candle to Miami.
This city is a confluence of cultures from North and South America, which can be felt throughout its streets. Its vibrant nightlife is only bested by the city's adoration of day parties, beachy barbeques, and absolutely next-level professional sports offerings. It's the latter that's captured the attention of travelers recently, as Lionel Messi recently set up shop as the star of the MLS's Inter Miami.
The city also recently began hosting the Miami Grand Prix again, which brings its own weekend-long party. So, if you're considering planning a trip to Miami, be sure to do so with plenty of time spare so you can buy tickets.
The Rugged (& Luxurious) Outdoors: Jackson Hole
Not everyone wants to plan a bender for their stag party. In that case, consider getting off the beaten track with a more rugged adventure. Thanks to the popularity of resort ranches in areas like Wyoming and Montana, you can easily find a balance between delving into the wilderness without leaving behind Michelin-caliber restaurants.
Jackson Hole is one of the best options for group travel. The city includes a wide array of top-tier options for lodging, dining, and getting out at night. However, it's the natural wonders nearby that will keep you busy. Depending on the time of year when you go, there will either be hunting adventures, winter sports, or summer activities to dive into.