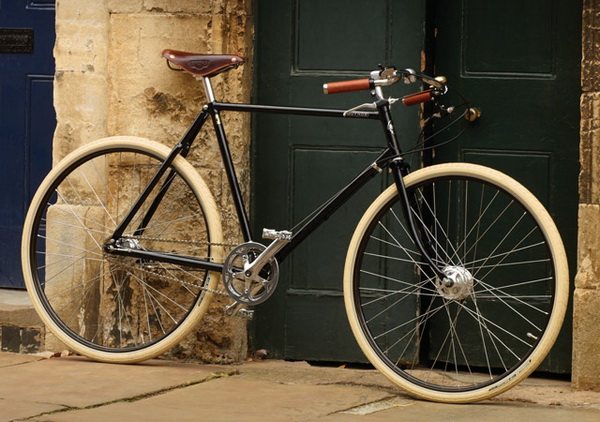 The bike has in recent years become a natural part of men's fashion. This spring we leave high-tech and Italian racers behind us. Now it's back to basics! Consider a real workhorse in the form of quality bicycles Swedish Arrow, British Pashley, Danish Velorbis or any sturdy handmade bike from Massachusetts, USA.
The Tweed Run
No one can portray the phenomenon better than the Anglo cycling enthusiasts as The Tweed Run – something that came to be a formidable success. The theme is simple: a bunch of happy cycling enthusiasts with an ideal style that seems taken from Brideshead Revisited, decided to start a bike race through central London. But instead of, as in other races compete on who will cross the finish line first, this race is all about style – Who's wearing the most stylish tweed clothing. The bicycles are rewarded too and both men and women are invited!
This initiative has been adopted in similar form throughout the world and don't be surprised if you'll soon see a bunch of tweed lovers happily cycling in a group in your town.
When Ralph Lauren opened its first Rugby store in London  in November, it was celebrated with a Tweed Run through the city streets.
The main race took place in London on Saturday, May 6. Don't worry, this wasn't a one time event, so if you're a tweed fanatic and like to ride keep an eye on their official site – tweedrun.com
The Pashley Guv'nor Bike
Amongst this event's sponsors we found Pashley – England's longest established bicycle manufacturer, and amongst their products there was this elegant one that got my full attention. If you're a bike-lover I know you'll digg it! Have I mentioned all their bikes are handmade?