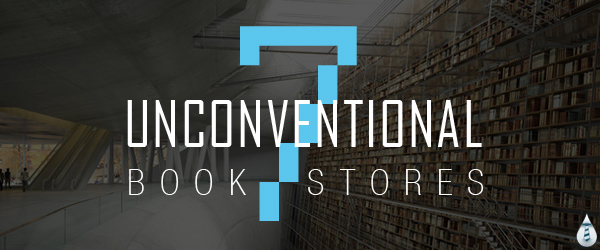 If you're a book lover, you'll absolutely adore the following places – hidden, weird and just a little bit quirky, our list of unconventional little (or big) bookstores will make you pack up your bags and visit all of them. Make sure to pack an extra suitcase; you know, for all the books you'll end up buying.
1. The Book Barge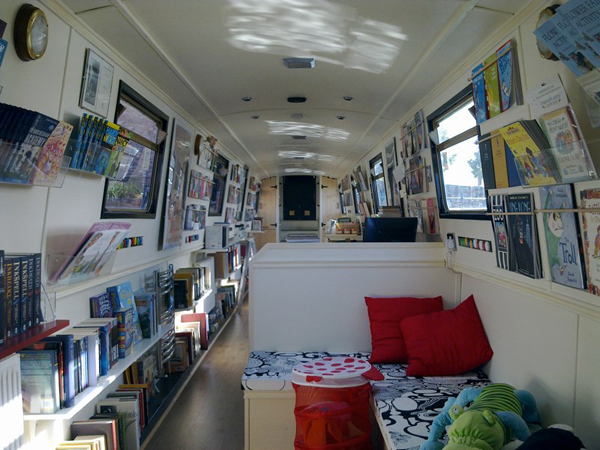 This floating bookshop is located on a canal boat that makes its merry way through the UK at mind-numbing speeds of 4 miles per hour, with its usual resting place in Staffordshire. The space is indeed unique, enhancing the appeal of independent bookshops over chain retail stores. Also, books on a boat! More on Facebook
2. John King Used and Rare Books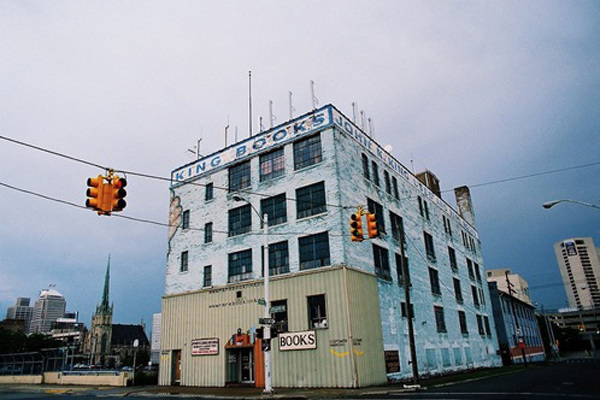 Found in an abandoned 1940′s glove factory in Detroit, Michigan, John King's books is a five-storied wood-creaking heaven for book collectors everywhere. Don't judge the store by its horror-movie front and don't be afraid to go inside; appearances are usually misleading and you'll be pleasantly surprised. More on rarebooklink.com
3. Livraria da Vila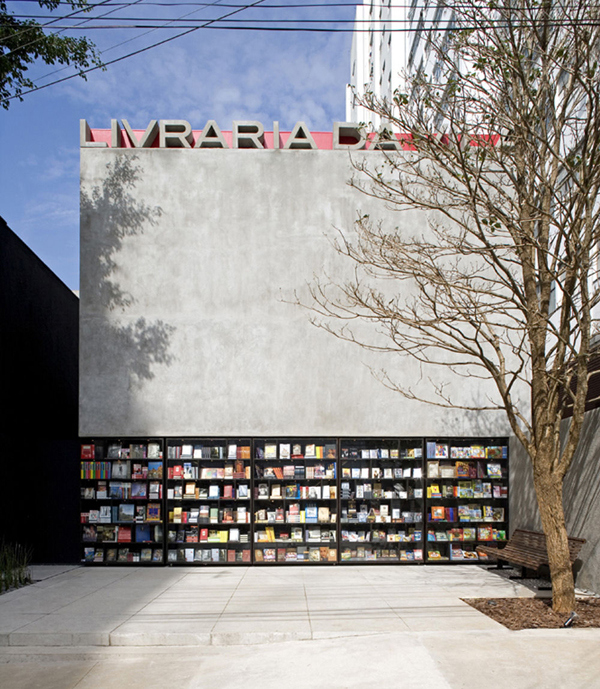 If you happen to find yourself in Sao Paulo, you must visit the Livraria da Vila, a bookstore that looks like it's made entirely out of books. Tip: look up and you'll find extra books stored in the holes in the ceiling. More on their facebook page.
4. Coney Island Book Store and Barber Shop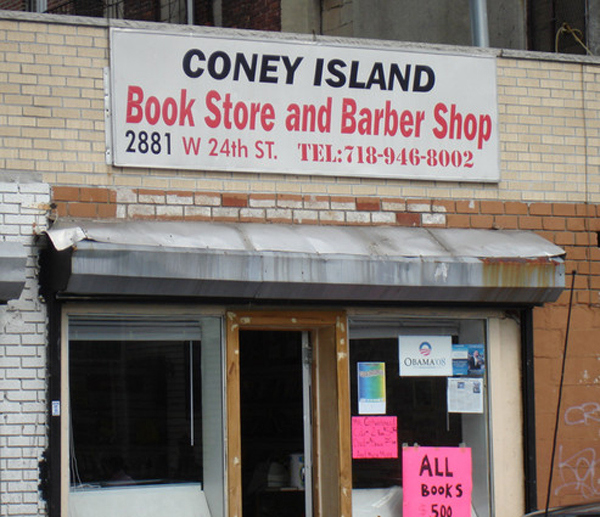 This brilliant idea combines two of a true gentleman's greatest pleasures: grooming and reading. Grab a nice book and then enjoy it while getting a trim. All books are $5, so it's worth swinging by.
5. The Montague Bookmill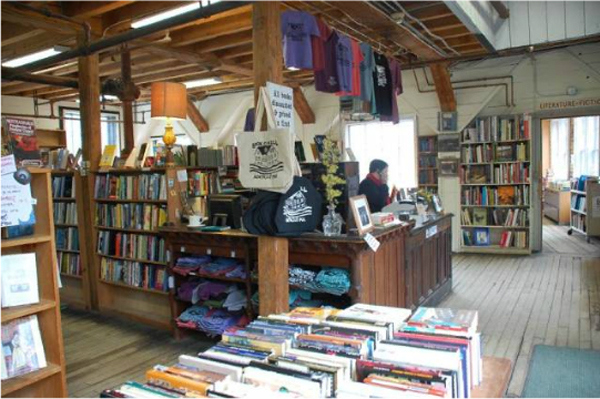 This place's tagline perfectly describes the feeling we get by looking at it: "Books you don't need in a place you can't find." Located near Amherst, Massachusetts, in an 1842 gristmill, the Montague Bookmill boasts impeccable client service: "If we can't find the book you're looking for, we'll find you a better one you didn't know you wanted." Check out montaguebookmill.com
[adsense300mid]
6. Selexyz Dominicanen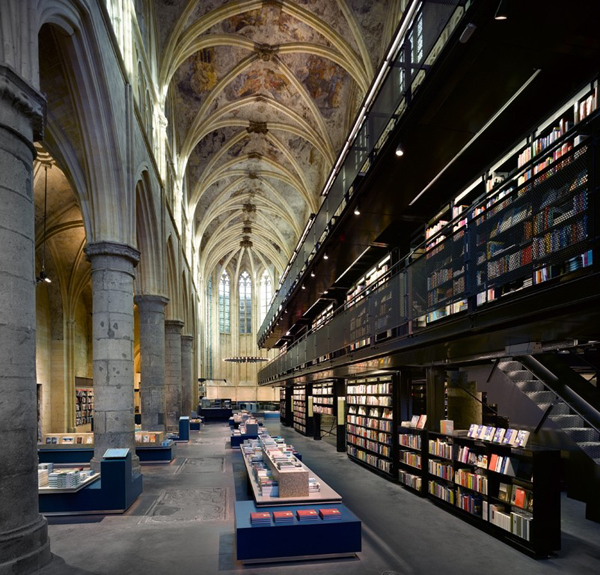 This former "indoor bike pound" was transformed in 2007 into the most gorgeous bookstore we've ever seen. If you ever pass through Maastricht, Holland, make sure to check out this 13th-century Dominican church slash bookshop extraordinaire. More
7. OHWOW Book Club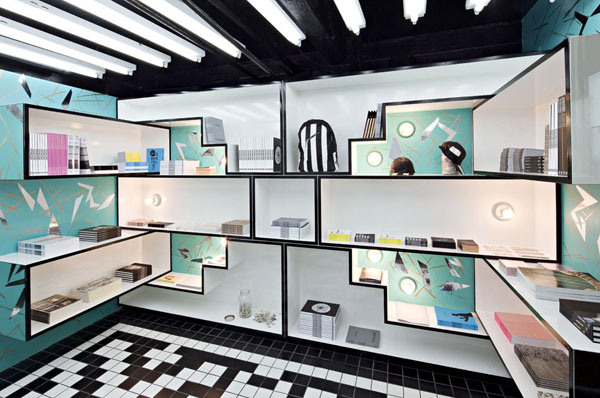 Located in the basement of a brownstone in Greenwich Village, this bathroom-resembling place is actually a place that not only sells books but also publishes them. OHWOW describe themselves as "a particular niche, providing books that blur the line between objects and treasures."