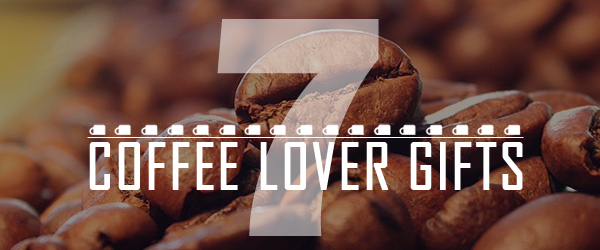 With December almost here, we bet you've been mulling over what to get your loved ones for the holidays. We all have that crazy coffee addict in our lives, so why not make theirs easier and happier with one of these seven cool ideas?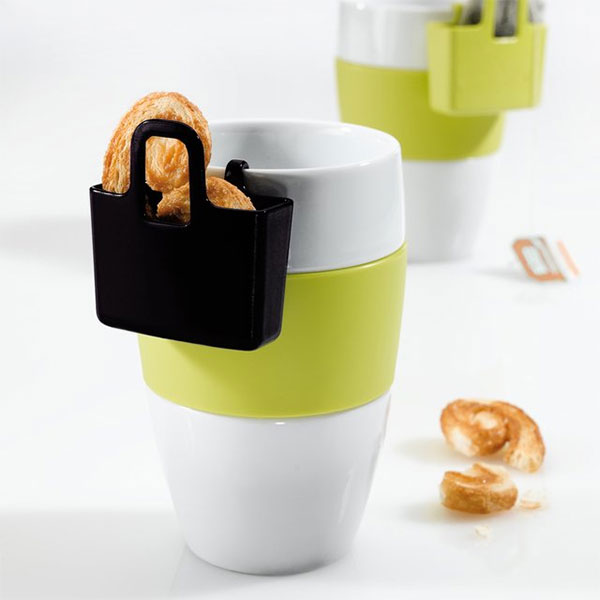 Just attach it to the rim of your coffee (or tea, we're not caffeine exclusive here) mug and put little treats inside. It will make carrying cookies with your drink way more convenient.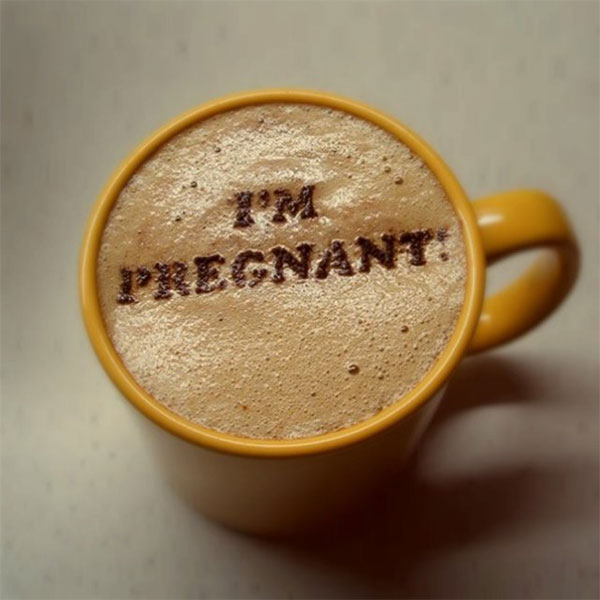 Create your own custom text message to stencil on your coffee (preferably not "I'm pregnant" – we're not sure everyone will enjoy that particular message.) Good as a gag gift either way.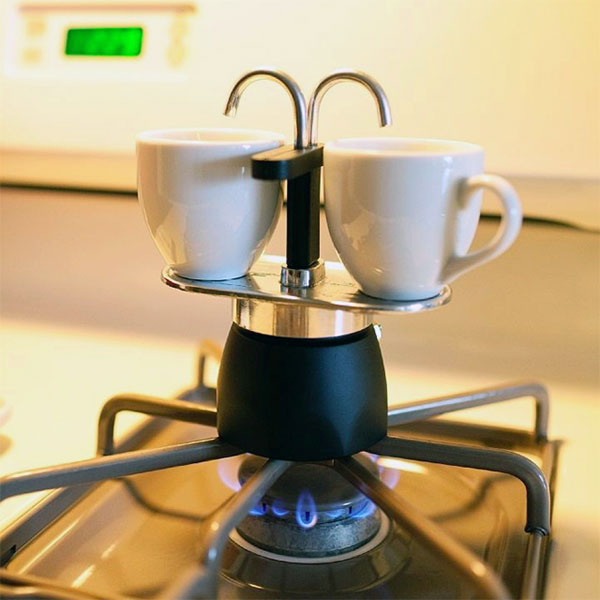 Easy to use, this stovetop percolator will yield the perfect amount of quality coffee for you and your guest. Perk: it's already in the cup after 4 minutes on the stove – you don't get faster brews than this.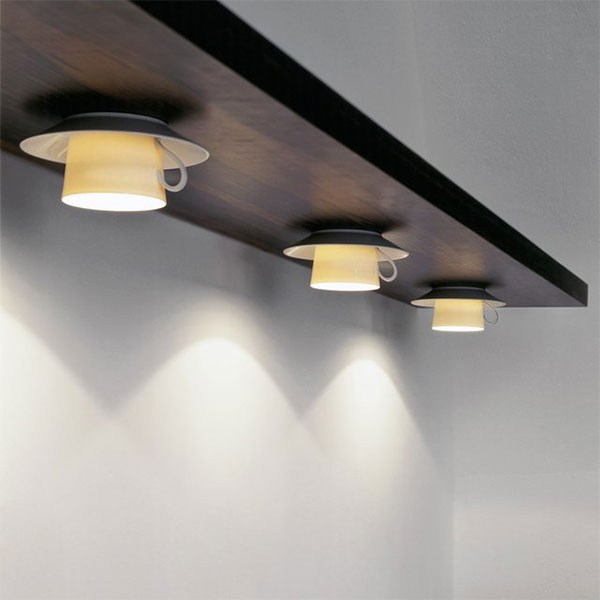 If you can't get enough of coffee-related things, why not use the cups and saucers as ceiling lights? They look awesome and give any room an Alice in Wonderland feel to it.
[adsense300mid]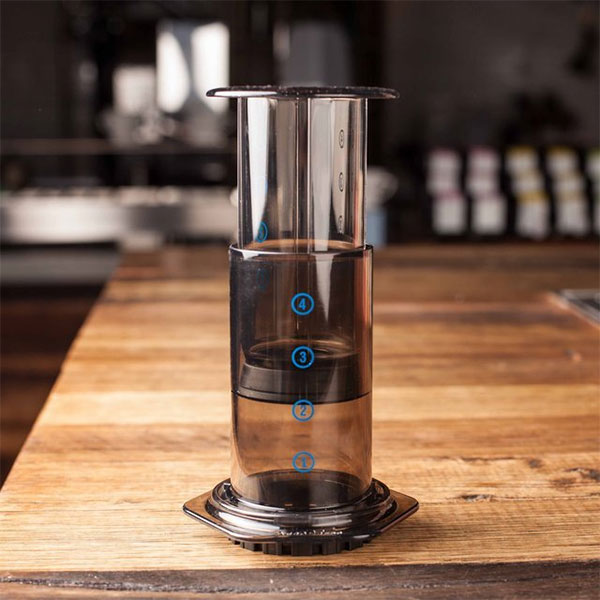 Using total immersion and gentle pressure to make coffee with surprisingly rich flavor, this coffee press is unlike any other presses you've used. It makes pure and particle-free coffee that can be stored for days as a concentrate. Pretty neat.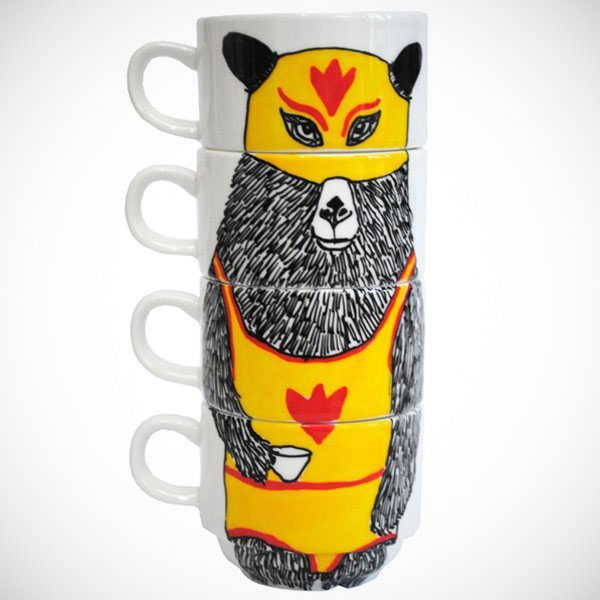 El Guapo consists of stackable coffee cups for extra kitchen space and decorative value, showing a hand drawn bear in his little wrestling outfit. Safe to say, coffee keeps him on top of his game.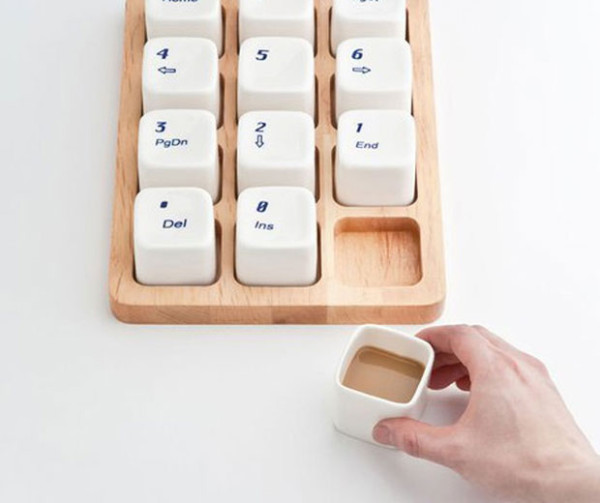 They look so real you feel like pressing them – these keyboard cups are the perfect gift for coffee lovers who are also computer enthusiasts.