Our offices are important places, but most people don't spend enough time thinking about the aspect and functionality. Many people choose cheap desks, but don't realize that they will lose more money and time in the future because of this decision. Most of us are spending about 8 hours a day in our office, so it needs to be something that suits all our needs. The ideal desk is ergonomic, has storage places and fits perfectly with the rest of the room. Today, we've came with a few suggestions:
1. Covet Desk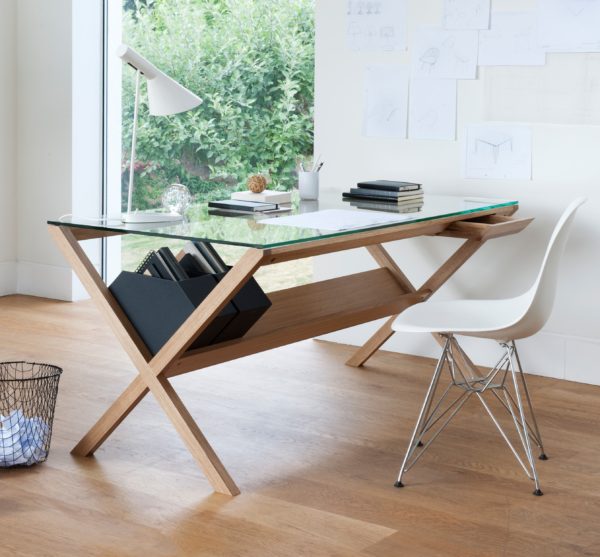 Everybody loves glass desks. They look modern and they are easy to clean and maintain. They are smooth and fit nearly anywhere. But the Covet Desk isn't just about the glass. It is made from high-quality oak wood, ensuring a sturdy and durable construction. It also comes with a storage rack, where you can store anything, from paper to your laptop.
2. Monterrey Industrial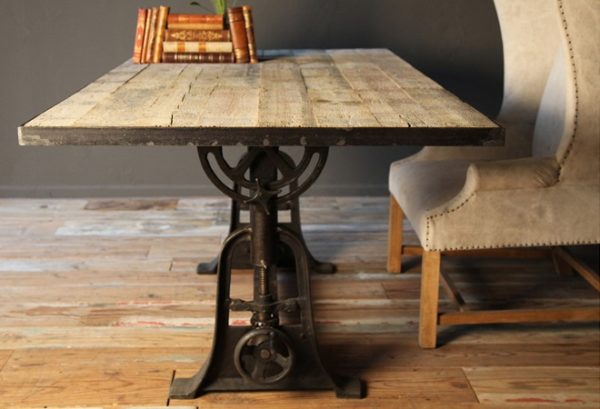 Not quite the same style but still a very beautiful desk is the Monterrey Industrial. The top is made from reclaimed wood. Reclaimed wood is basically recycled wood, that was used for other applications and it would have ended being burned. The characteristics and looks of this kind of wood are impossible to reproduce. The base of the desk is made from industrial looking iron and is fully adjustable. We can definitely say that this desk is made to last!
3. Nils Holger Moorman Kant
For people that are working with lots of papers and books this desk is probably the best option. The sharp ditch is perfect for storing and organizing folders, books and other documents. However, the desk is not recommended for people that plan to put a monitor on it without properly securing it. The materials might not look sturdy at the first look, but the creators ensure us they are.