These are the five sneaker pairs that caught our eye this week. Even though the cold season is here, streetwear still manages to impress. Check out these latest releases from major players. As always, we'd love to hear your opinion on our list.
1. adidas Stan Smith Boost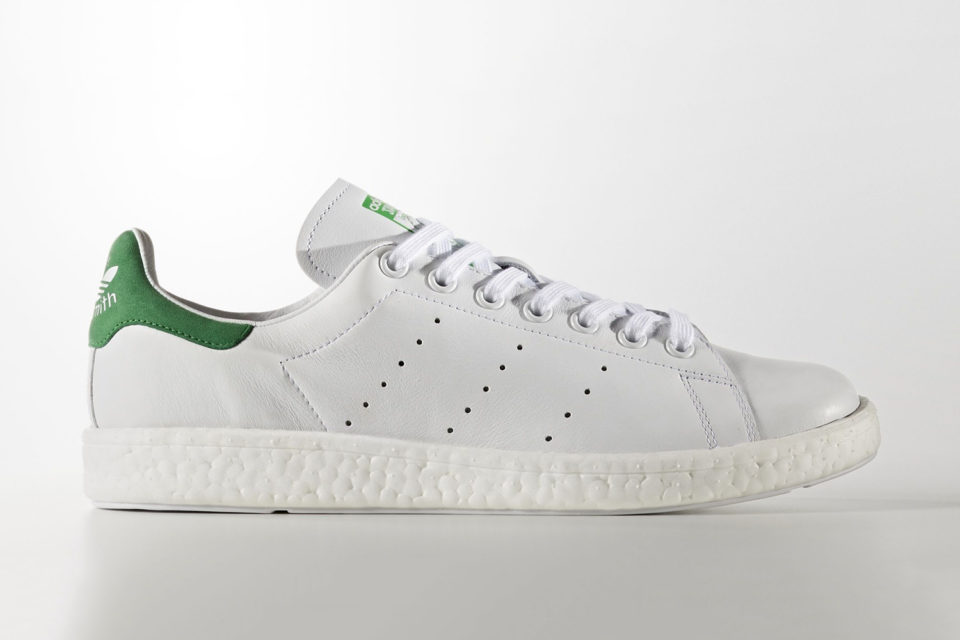 We finally get to see official pictures of the upcoming Stan Smith Boost. The upper is mostly untouched, but the addition of a Boost sole gives a different fragrance to the sneaker. Unfortunately, you still have to wait until February 2017 to acquire a pair.
---
2. SUPRA Assassin's Creed Themed Sneakers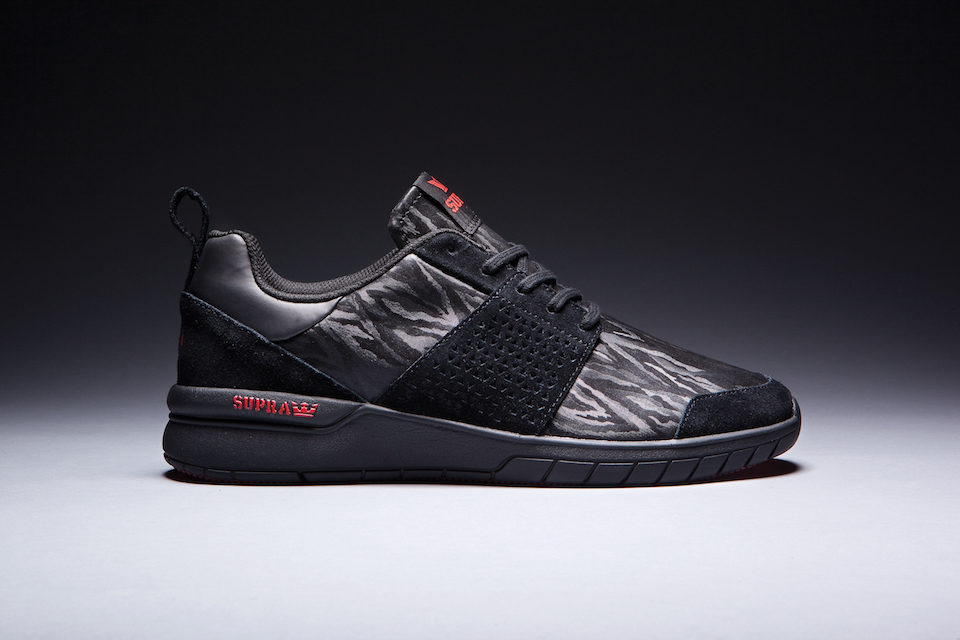 Whether you're a fan of the game series or anxious to view the movie, there's plenty to be happy about when it comes to Assassin's Creed. Skate sneaker manufacturer SUPRA came out with 3 silhouettes dressed in the style of the assassins: Skytop III, Scissor and Stacks II. The sneakers feature either white or black leather combined with specific red elements. Get them here starting at $75.
---
3. Black/White Yeezy Boost 350 V2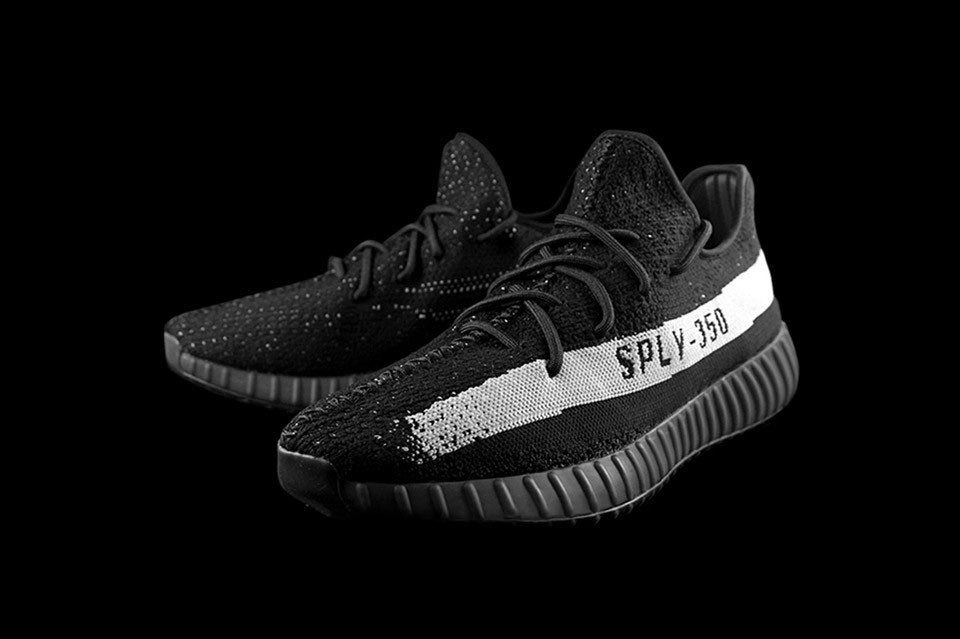 It has been more than a year since the first Yeezy Boost, and the hype is higher than ever. After a lot of speculation, retailers have confirmed that the Yeezy Boost 350 V2 will drop December 17th in Black and White colorways. No price data has yet been received.
---
4. Nike Waffle Racer – 1972 Olympic Trials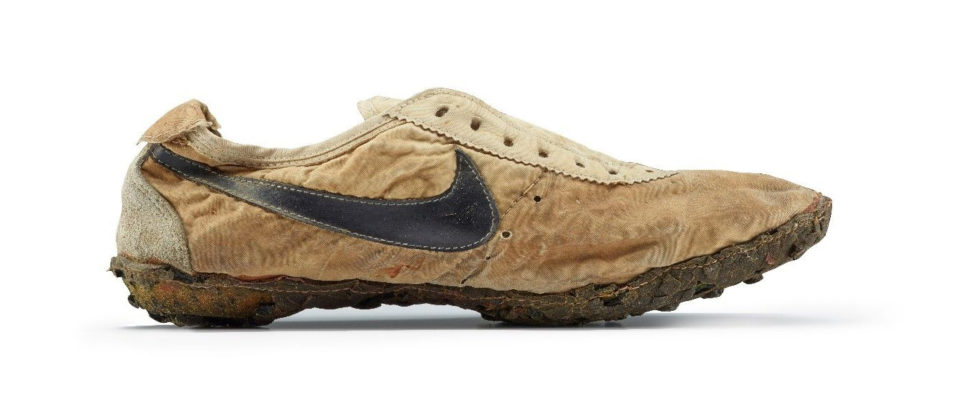 We admit it: this isn't a sneaker that you'll be able to boast on the street. The Waffle Racer is the first sneaker hand made in 1972 by Geoff Hollister for the Olympic trials. Bruce Mortenson was the one to wear them. Since there are only a handful of Waffle Racers built, owning one is pretty much like having a piece from Degas or Monet of the sneaker world. The auction is held on eBay.
---
5. Eleven Colorways of adidas Ultra Boost 3.0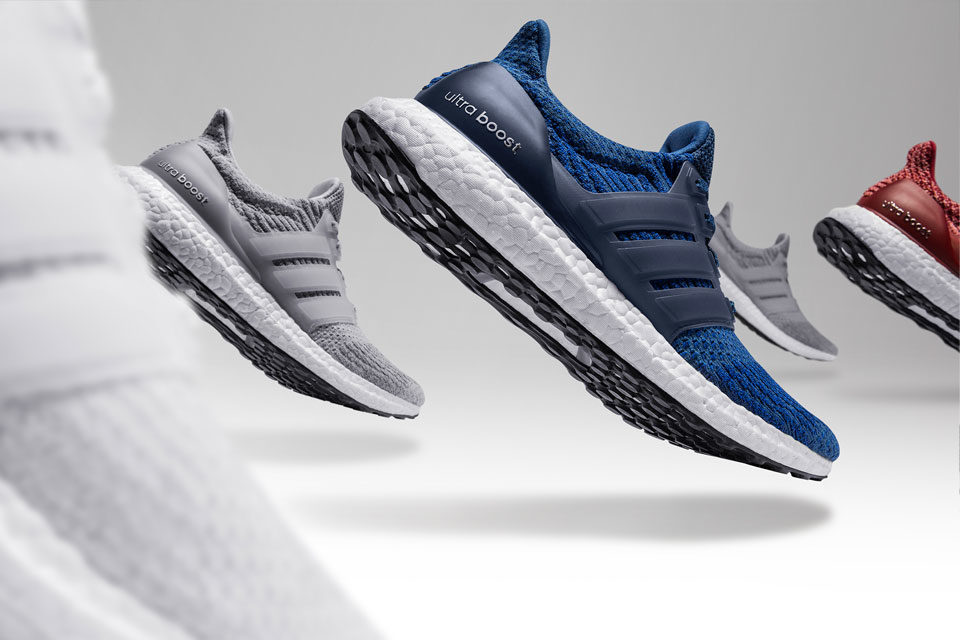 Apparently, all-white and all-black colorways aren't enough anymore, so adidas rolled out no less than 11 new prints for Ultra Boost 3.0. In the pack there are 6 colorways for men and 5 for women, ranging between shades of blue, gray, red and navy. Since single-tone colorways do fly off the shelves the fastest, chances are it is going to be easier to get one of these.