It's not always that you get surprise visits. However, getting to see old friends face to face is a blessing. Having a stocked bar is easy. However, if you want to welcome your buds with a bit more than a 6-pack of beer, here are some really quick and easy to do cocktails.
1. White Russian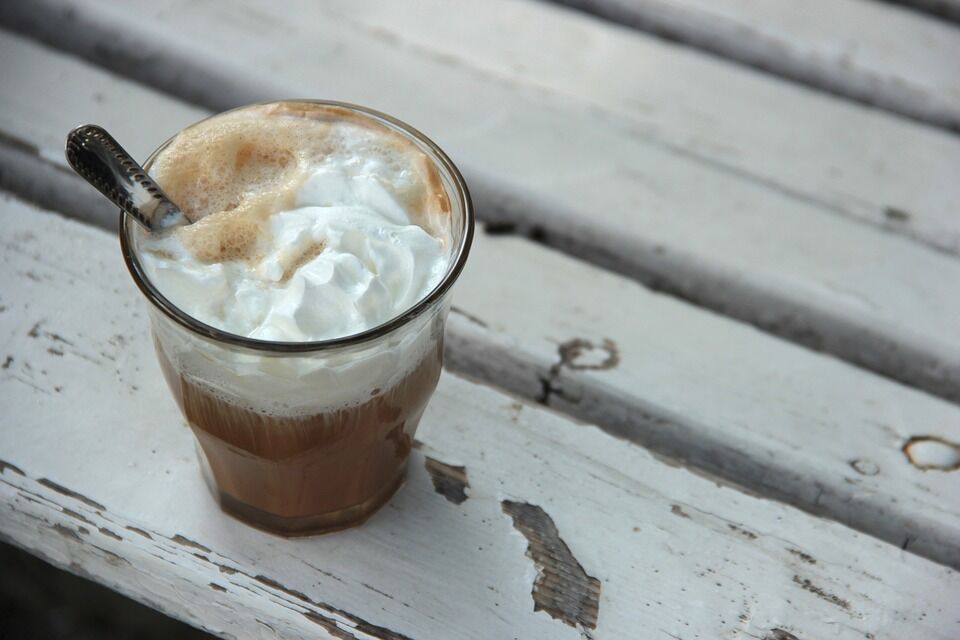 This one is so simple, it is almost a stretch calling it a cocktail. The original recipe may call for cream, but if you want something a tiny bit lighter, go for milk instead.
You will need:
2 parts vodka (because oh well, Russia)
1 part coffee liqueur (we'd recommend kahlua)
2 parts whole milk
ice
Fill a short glass with ice, then quickly pour over the vodka and coffee liqueur. Finally, top whatever's left with the milk. You are done!
2. Irish Wolfhound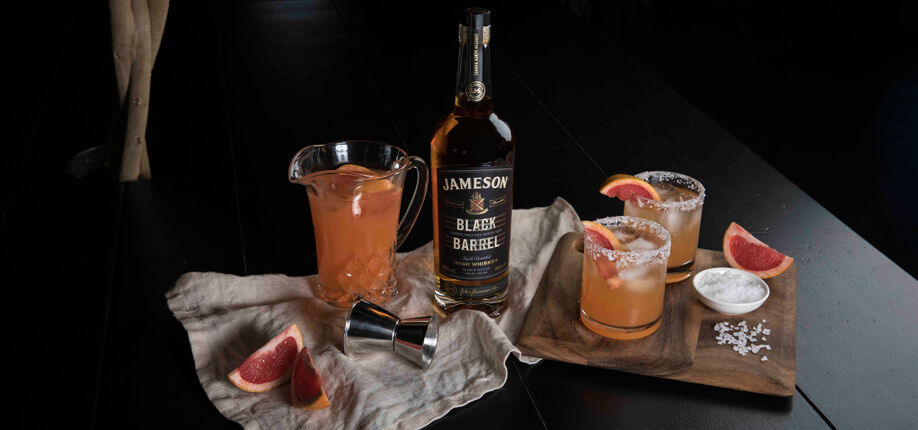 A citrusy cocktail that tastes just as good as it sounds. The grapefruit and ginger will spice up the sweetness of vanilla.
You will need:
1.5 parts Single Malt Whiskey
1.5 parts Ginger Beer
0.5 parts Pink Grapefruit
pinch of salt
ice
Get ice, beer and whiskey and grapefruit juice together in a glass and mix them well. Add two half slices of grapefruit for dramatic effect. You can get a corner of one of the slices dirty with salt before dropping in the drink. For a salty Wolfhound, get salt on the rim of the glass.
3. Sex on the beach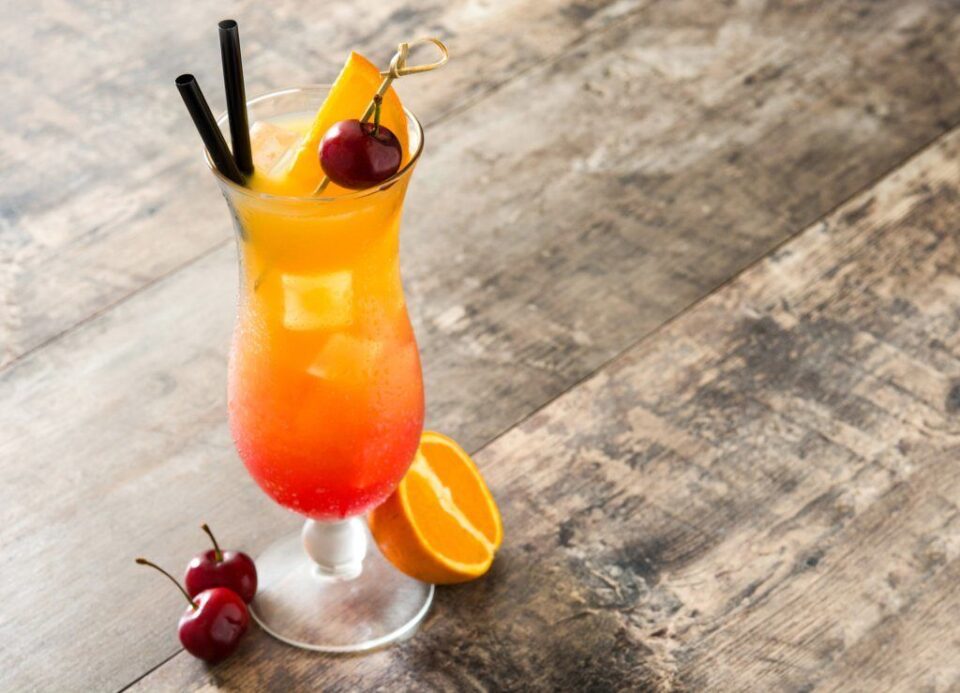 You will have to do this at least once in a lifetime. Both the drink and the… physical activity. Vodka peach and cranberry juice never go wrong.
You will need:
0.5 parts vodka
0.5 parts cranberry juice
0.25 parts peach schnapps
2 oranges, juiced
2 orange slices (for garnish)
Get two tall glasses and fill those bastards with ice cubes. Get the vodka, peach schnapps and orange juice pouring in a big glass jug. Stir well then split the mix between the two ice filled glasses. While filling the glasses, keep stirring gently. Finally, get some garnishing done with cherries and orange slices.
4. Pink gin iced tea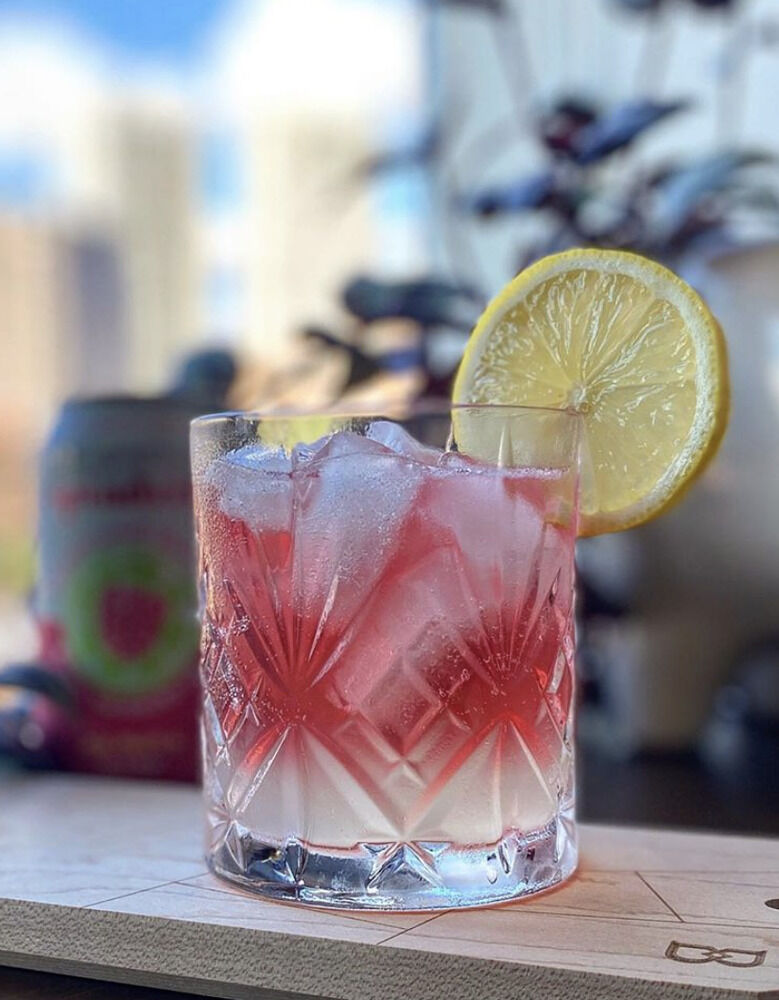 Here is a cocktail to be ready in a jug for sharing. It is light on calories and alcohol, ready to be enjoyed throughout the night.
You will need:
1 chamomile tea bag
1 part pink gin
1 part spiced rum
1 part elderflower cordial
1 part pink grapefruit juice
ice
thyme sprigs (optionally, for garnish)
Get the tea bag brewing in 500ml of water and let it sit for 2 to 3 minutes. Get the bag out and have the tea rest and cool down for 5 minutes. Get your pink gyn, rum, elderflower cordial and grapefruit juice together in a large jug. Pour the tea, add ice, then stir consistently. Finally, garnish with thyme springs, stir some more, then serve.
5. Brandy sour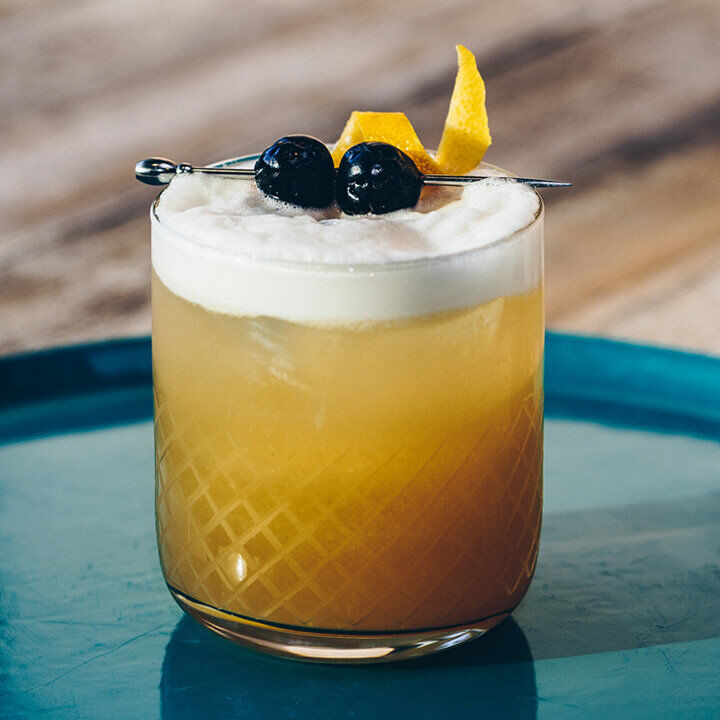 A classic, silky cocktail that makes for a great treat. Paired with a lemon slice and cherry, it will brighten any get together.
You will need:
1 part brandy
0.75 parts lemon juice
0.25 parts sugar Syrup
1 lemon wedge
ice
Get all the liquids together in a shaker, add ice and shake well. Once you have had enough, strain the contents of the shaker into a serving glass filled previously with ice. Finally, garnish with a lemon wedge and your brandy sour is ready to be served.
Read as well: How to drink Gin. Guide for gin cocktail pairings.