To travel to various exotic corners of the world needs a lot of bravery. So to find a companion, who will go on an adventure of the lifetime with you, might often be a difficult task. That is why solo traveling is becoming more and more popular – even women start to travel the world alone!
To move and travel without friends or relatives gives the opportunity not only to change plans at any time without worrying about the partner but also gifts a chance to get acquainted with the new people as well.
However, what are the most popular and perfect destinations for solo travelers? Below, we are going to share a list of five of them for your pleasure. Check them out, book hotels, and get ready for an incredible adventure you can totally have all by yourself!
1. Solitude-treating extreme sport
In New Zealand, you can enjoy the blood-heating entertainment that immediately let you forget that you come there alone: here you can jump with the rubber into deep gorges, ride boats and go for a hike in the most beautiful places in the country. Be sure to try the best track in the world is known as the Milford road, there you will get a good look at fantastic Sutherland waterfall, that is surrounded by glacier-formed valleys and steep mountains. Here you can also enjoy the emerald colors of the Clinton River.
By the way, New Zealand falls into the top ten list of the safest countries in the world, so here traveling alone will be able safe and easy.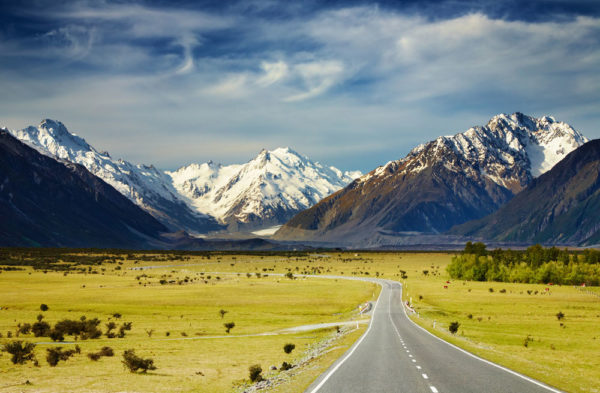 2. Bali – for your soul
Remember the movie "Eat Pray Love," in which the charming Julia Roberts's heroine traveled the world in order to heal wounds of her soul? If you copy the film's script and travel to the island of Bali, you will not regret it as well. Even if you get tired of sunbathing in perfect beaches, you can engage in yoga lessons, visit countless temples, or just explore the scenic surroundings, such as Jatiluwih rice terraces. It is said that there you will see the real face of the island of Bali.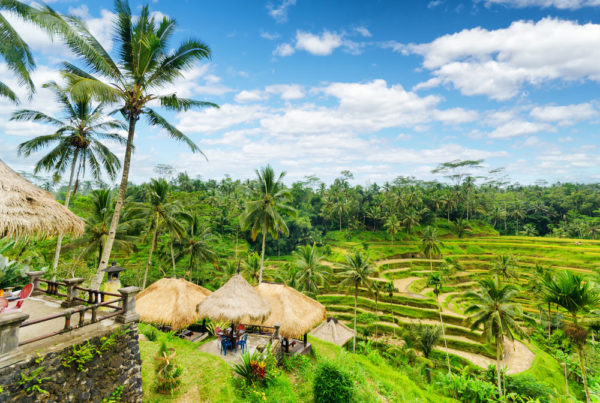 3. To Alaska – because of the sun and whales
The most experienced adventurers usually choose Alaska, so it is not surprising that 20 percent of all tourists who come here, travel here alone. Although it seems that this vast and sparsely populated area can feel lonely, we are sure, that you won't be sad in here at all.
Standing on the deck of a cruise ship, you can enjoy the horizon full of various glaciers and local fauna – red-faced cormorants, sea lions and even giant whales! It is best to travel to Alaska between the May and September when the thermometer's column rises above zero, and you can experience that the polar days are – here you can enjoy the sun almost all day.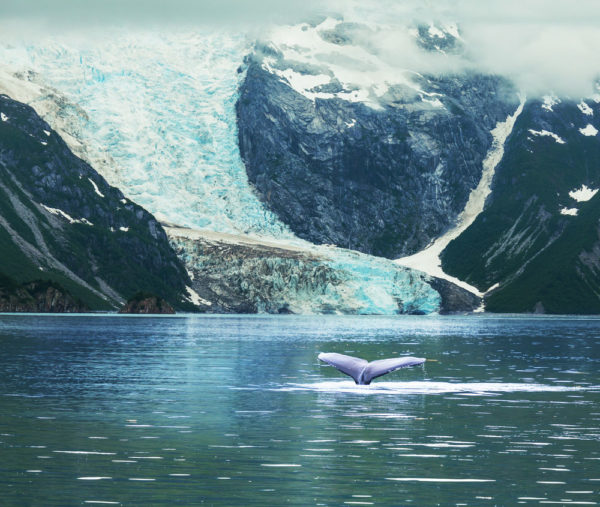 4. A safe walk in the clouds
Central and South America does not sound like the most reliable choice for solo travelers, but Costa Rica is a bit different than other countries. In here, many lonely, but very friendly travelers can discover the real beauty of wild nature. It would be a sin not to visit the Monteverde cloud forest where hundreds of birds and animals live. This forest is located so high that it seem like you are literally walking in clouds!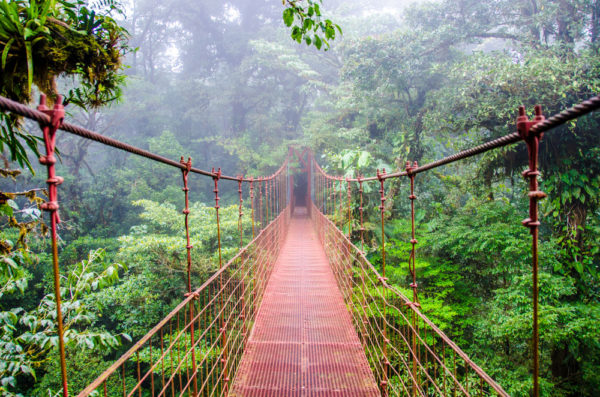 5. Vietnam both the beauty and poverty
Vietnam's name is regularly found in the list of the safest countries to travel for women, so this country is just perfect for all solo travelers for sure. Despite the fact, that some people are scared of the poverty of smaller towns, in there you will not remain alone for sure: a lot of Vietnamese know English, and as soon as they see foreign travelers, they try not to miss a chance to speak and to practice. To be fair, those people who would love to be totally alone can also find there to hide: Halong Bay is just perfect for that. This amazing bay is all scattered with more than 3,000 islands and rocks in which you can find your solitude quickly.