Most men usually get hair trims more frequently than women to retain its health and natural texture. And, the healthier your hair is, the less hair preparation you need to do every morning as it doesn't require to be styled.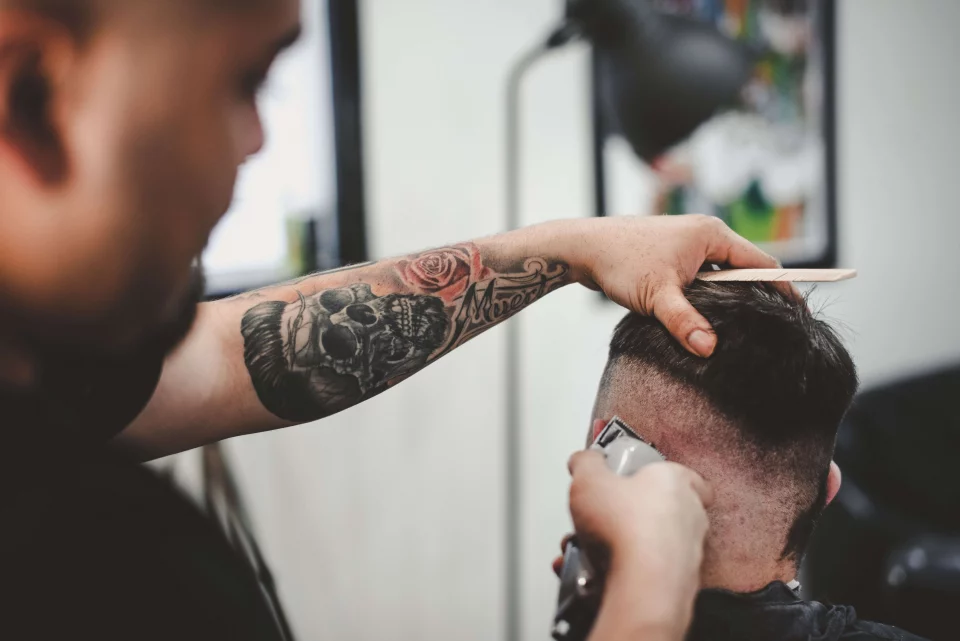 Every man considers their hair as an essential part of their aesthetics. It's safe to say that it reflects their youth and virility. Thus, it makes total sense to constantly be in the know about the latest hair trends and styles for men, as well as learn some grooming tips and examples. Whether you're looking to change your usual hairstyle or you want to experiment with a new haircut, it's best to understand the hair trends for this year. 
Check out the following trending haircut and hairstyle of 2022: 
1. Taper Fade Short Hair
There are many short haircuts, ranging from millimeters to a couple of inches. One of men's hair trends to look out for this year is a taper fade short haircut. By fading the sides, your hair can appear even shorter. Alternatively, you can opt to shorten the sides, but don't shave them with a taper or fade.  
This taper gradually lowers your hairline to the skin until it looks like the hairline on your sides and back is 'fading' away before reaching your natural hairline. Fades are basically short taper cuts. You can customize how light or deep a taper fade should work on your preferred hairstyle. Short hairstyles can range from classic to trendy to even trendsetting. And, you can control it any way you want to.  
2. Comb-Over
The comb-over haircut is the perfect choice if you want to achieve a professional look without appearing pretentious. Also, if you're looking for a timeless haircut that can be styled in numerous ways for a modern and fresh look, this should be your best choice. Moreover, this haircut can stand the test of time regardless of your preference for a full beard growth or a tapered fade. Any man can instantly pull off this look and make himself more aesthetically presentable.  
3. French Crop Haircut
French crop haircuts are low-maintenance and masculine, which are two definite reasons why guys love them. This year, this haircut is getting more interest from males as it combines a short cut on the back of the head and a mid-length cut on the sides. To finish the look, the front and top are lengthier than the sides and back. This type of haircut offers a rugged, handsome appearance. 
There are many ways of styling this haircut. You can comb it into a sleek hairstyle if you're attending formal events and meetings. However, if you're going out with the guys, you can muss up your hair and pull it forward with your fingers, leaving it looking effortlessly handsome.
This haircut is perfect for just about every guy, and styling it is quite a breeze. With some comb and hair wax, you can transform it into a couple gorgeous looks. 
4. Buzz Cut
This year's obsession with length and texture extends right to buzzcuts. The buzzcut is making a comeback, and the trend has even spread to the little boys. This haircut is loved by many because it's fashionable, neat, and cool. Consider an easy-going buzzcut instead of an overly shaved, rigid style, which was what the original buzz cut was all about. This year, buzz cuts can be more flexible and versatile.  
There's nothing more classic or no-nonsense than the classic buzz cut for men who are going for a masculine vibe and a clean look. In particular, this hairstyle enhances the cheekbones and jawlines of men with strong features.
Aside from regular trimming, it doesn't require much maintenance. And, you can shower and speed off to work without worrying about how your hair looks after a bath.  
5. Mullet
A mullet, an iconic men's hairstyle from the 1980s, is back in style in 2022. If you're a millennial, you may have already watched old movies with actors sporting a mullet. It may look unique as the front part of the hair looks quite ordinary, but when you look at the back, it depicts a different story.  
This is the haircut for you if you're adventurous and enjoy trying out new hairstyles. You're sure to turn heads with this haircut, plus it doesn't require that much maintenance, so you don't have to perform any lengthy hair regimen to perfect the look.
Some men who want to play with their mullets even dye their hair on the back with bright shades of green, red, or purple. It's a modern and cool hairstyle fit for a man who wants to look cool.    
Conclusion
Finally, this list is all about the hottest hair trends you may try out this year. Whether you want to experiment with new looks or stay on the safe side, you can definitely find the best style that'll work on your personality and style. The key is to visit your favorite barber and instruct them on the cut that you want.