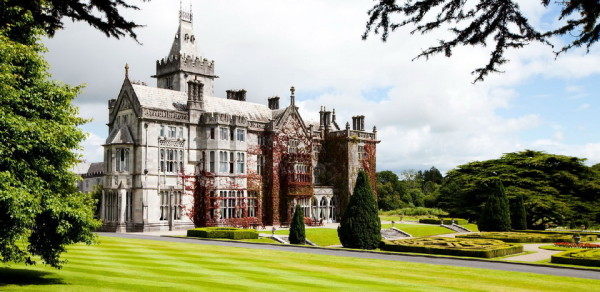 Ever wished you were treated like a king or a queen, while living big in a huge castle with ever going gardens, secret passages and incredibly wide reception rooms? Most of the time, if you are not running blue blood through your veins or be a part of a royal family, such dreams of living like royalty may never come true. However, there is an alternative; check out these five castles that have been turned into luxury hotels. Here, every wish you have will be fulfilled the moment you speak.
1. Ashford Castle Hotel, Ireland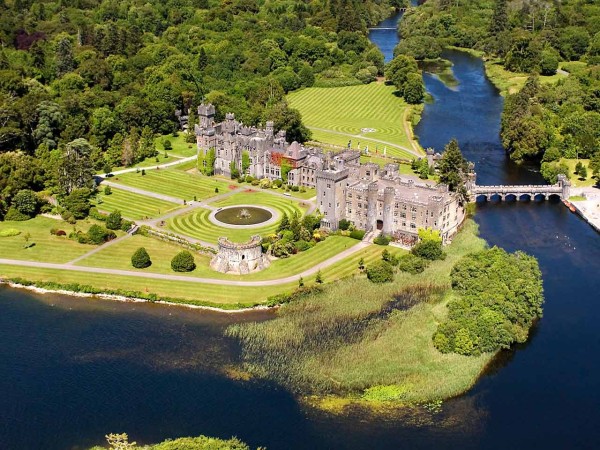 This spectacular estate expands over no less than 1.4 square kilometers and has been welcoming guests since 1939, when it has been transformed into a luxury hotel. Previously owned by the Guinness royal family, this castle holds the air of Irish medieval period. Situated on the shores of Lake Corrib, celebrities and regular people alike have found that there is a lot to be done besides enjoying world-class treatment. Such outdoor activities include fishing, trekking, equestrian, lake cruising, archery and clay shooting.
---
2. Hotel Chateau de la Chevre d'Or, France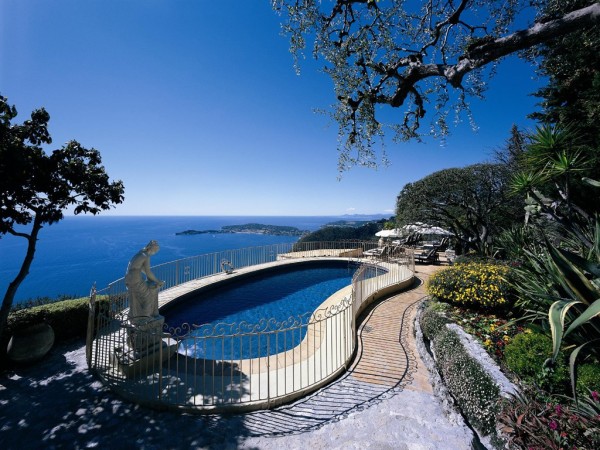 Residing in the soul of village Eze, right between Monaco and Nice, the Chateau de la Chevre D'Or is the most famous luxury hotel in Europe. Built in 1954 on the famous Cote D'Azur, Chateau de la Chevre D'Or is part of Relais & Chateaux. It impresses through stunning views in all its 37 rooms and suites. To bold out the exclusiv fragrance, six of the suites are named after a personality that lived in the Eze village: Latko Balokovic , Samuel Barlow, Friedrich Nietzsche, Luis Navarro, Marc Ferrero and Jean Cocteau.
---
[adsense300mid]
---
3. Hotel Adare Manor, Ireland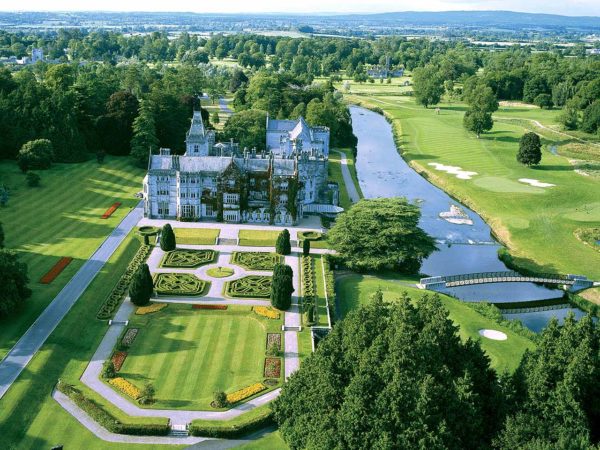 Featuring in the Top 500 Best Hotels in the world and getting the "Ireland's Best Hotel" distinction both in 2010 and 2011, Adare Manor has a very long list of prizes and awards won by its world-class service and mind bending views. Each room features a different ambiance, many still having the refined touch of Lord and Lady Dunraven back in the 19th century. Many known figures including former US president Bill Clinton have checked-in at this luxury hotel.
---
4. Hotel Inverlochy Castle, Scotland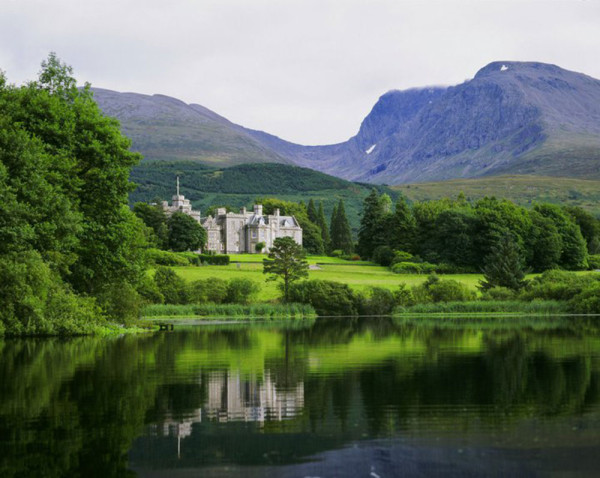 Inverlochy Castle had its foundation laid by Lord Abinger in 1863. It is situated 20 minutes drive to mount Ben Nevis, the tallest one in the United Kingdom. The hotel welcomes customers all year round, but you will get the best experience either in the summer or the early autumn. It is the perfect dream place for anyone, complimented by the imposing interior architecture and the wall of mountains surrounding the castle. Furthermore, Inverlochy castle is the perfect location to start exploring the so called "outdoor capital of UK", Fort William. Not only regular customers but also queen Victoria was greatly impressed by the scenery of Inverlochy Castle, mentioning in her diary "I never saw a lovelier or more romantic spot".
---
5. Hotel Thornbury Castle, England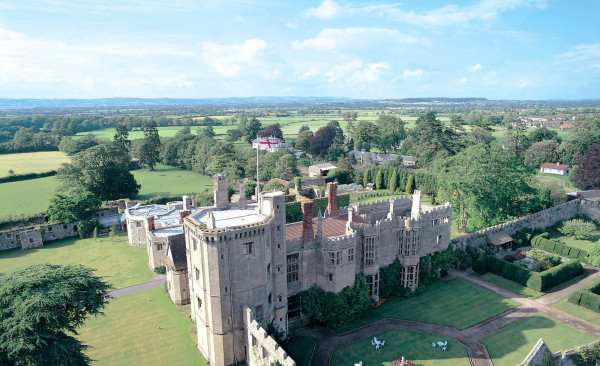 While in most cases, medieval or ancient castles are the definition of spooky hallways, cold lobby rooms and unfinished rock walls, Hotel Thornbury Castle in England proves quite the opposite. This last major fortified manor built in the UK impresses guests through its warmth but also through its occasional echoing of medieval times. Visitors are welcomed by a gateway inscription belonging to the original owner, Duke of Buckingham along with his coat of arms badges. The tower room boasts in luxury, with silk covered walls and gold plated elements in the bathroom. All these, along with the welcoming fireplace, create the desired atmosphere for a few days of layoff.