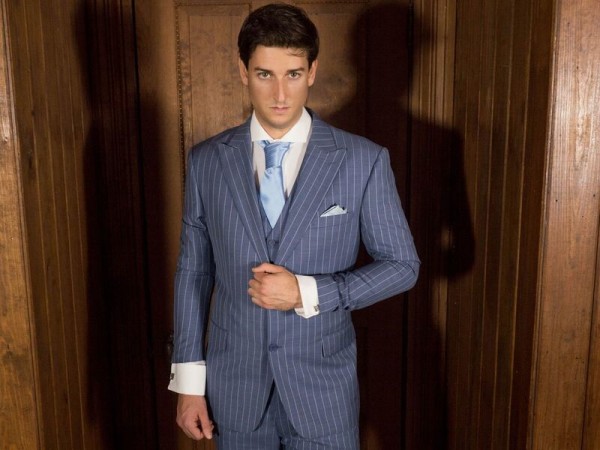 It seems as if everything is getting revamped these days and when it comes to menswear, the search for the next look has expanded to include those with an entrepreneurial spirit. Today's modern man is quite comfortable mixing up hoodies and puffy vests, turtlenecks and Chukka boots on casual Fridays at the office. In order to attain the next look, it is critical to have a wealth of information – as well as an assortment of versatile clothing – at your fingertips. His Potion provides the ammunition necessary to take your look to the next echelon of success.
The Must-Have Suits Every Entrepreneur Needs
Before His Potion goes any further, we stress that there are a few items that are absolutely necessary in every man's closet and are not up for negotiation. Those two essentials are men's wool or wool-silk blend suits in navy and charcoal grey shades. Entrepreneurs can pull of a multitude of looks with these two shades that can take you from day to night – by ditching the tie or changing your shoes, it is easy to navigate any occasion.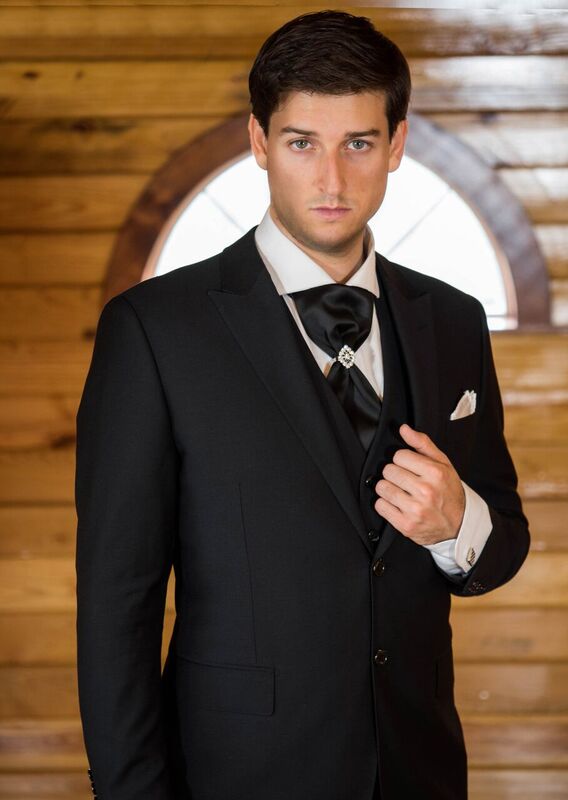 Executive Decisions
A power trip demands a power wardrobe and for the man attempting to hone and elevate, the next color to add to the collection is a black suit, which is perfect for the more formal events that you will need to attend in order to rub elbows among the well-heeled. If it can get Jordan French into exclusive Super Bowl and Grammys parties, it certainly can work for you. Once you have worked that black suit into your ensemble, now you can elect to incorporate plaid, double-breasted, houndstooth, or patterned suits to the mix. The true measure of any entrepreneur is being able to get into the room, make that great first impression, and then work the room.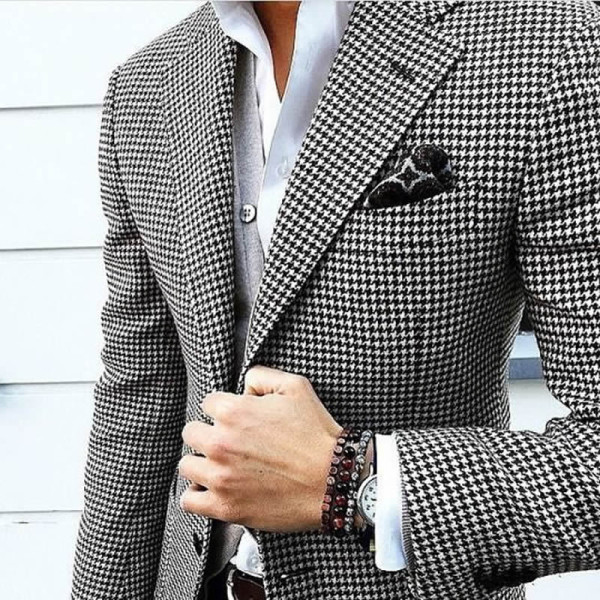 Slim and Refined
Suit styles have dramatically changed the last decade or so, and a slimmer, more fitted look is the way to go these days compared to looser and baggier pants as in years previous. Don't do a disservice to your agenda or your ensemble with clothes that are not tailor-fit for your frame. Focus on the shoulder area as arguably the most important part of your fitted jacket. That entails sleeves that are a half inch above the cuffs of your shirts and pants which are hemmed to lie directly atop your shoes and laces.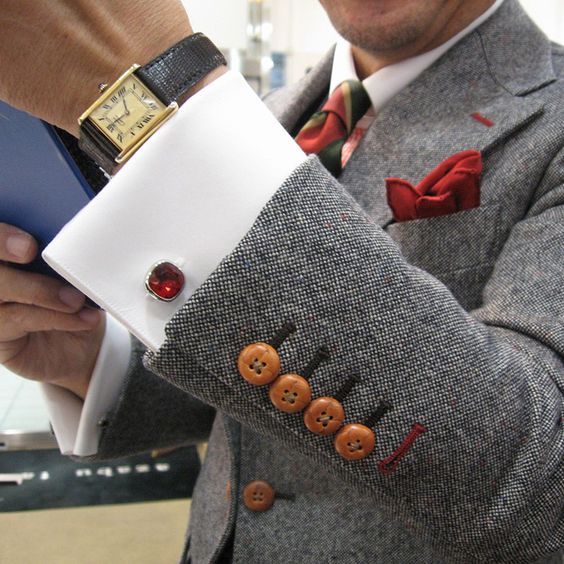 The Beauty of Buttons
Buttons do more for a suit than most men know and now is the perfect time to learn what better buttons can do for your overall look. While two-button suits have been the norm, now it has become popular to customize buttons to get a subtle, more polished finish. Antique or pearl colors can make your suit impossible to miss in a field of power suits, enabling you to make a great impression without saying a word.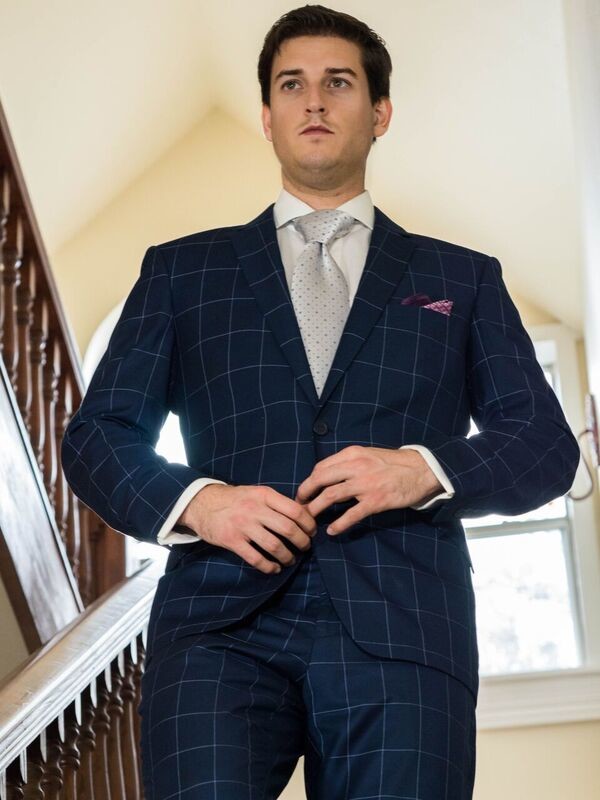 Shirts and Ties
What lies beneath the jacket – the shirt and tie – are essential components of a power suit and demand just as much attention to make an unforgettable impression. A sharply dressed man should have at least a few white dress shirts in their closet, and they should be exquisitely tailored. Choose ties that reflect the winning personality you want to exude, with a great pocket square to add a touch of class.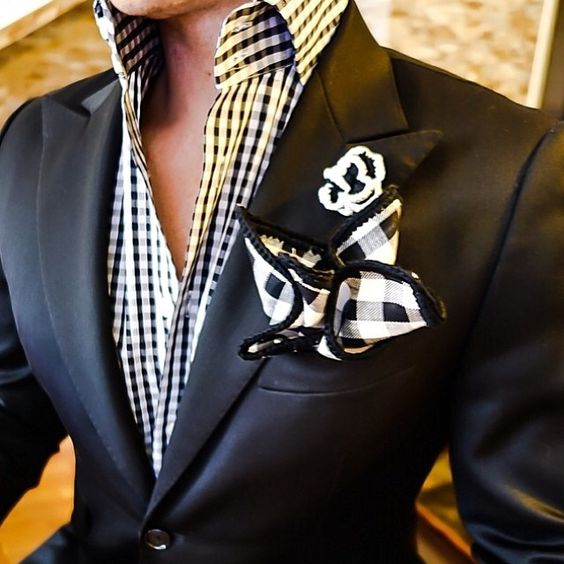 Access/Accessories
The right accessories can speak volumes for a man, so from lapel pins to tie bars, pocket squares to bracelets, the entrepreneurial vibe you wish to convey can lead to fruitful partnerships, mergers, and acquisitions.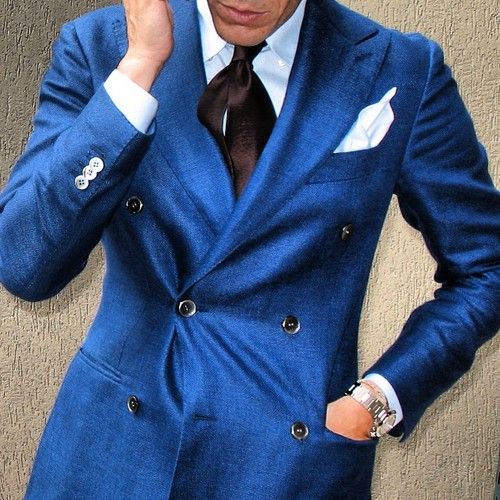 Trend Watch
The next look for entrepreneurs in the way of suits is without a doubt color. Once you've squared away the basic colors necessary for a business look, think outside the normal range and consider burgundy, dark green, and even light blues as an alternative. At just the right occasion, a great suit in an unconventional hue can give your look the spark it needs and attention that is exceptionally entrepreneurial.
** all photos of Jordan French by photographer Samera Abdelbagi           wardrobe and styling: Coco Accom
 **
Triston Brewer (@Triston212) is a performance artist and journalist. He has been published in The Huffington Post and featured in publications such as the New York Times, Vogue Italia, to name a few. He recently published the first book in a series about living overseas: Heaux Confessionals: The Sintroduction.