We've all heard the adage "dress for success", but what exactly does it mean? Everyone knows that a good first impression is an absolute must when it comes to finding a job. But the same holds true for while you are at work. But unless your job requires you to wear a uniform, or an industry standard such as the navy blue suit for accountants, knowing exactly what to wear can be difficult. Although the dress code varies from job to job, here are four fool-proof tips on how to dress for success.
Clothing
Today, the majority of workplace dress codes are either business-casual or business-formal. And by casual they do not mean ripped jeans and a tank top. One general rule to follow when dressing for work is to dress in a conservative manner that shows you mean business.
Regardless of your job's dress code, you should always ensure that the clothes you wear fit well and are clean, pressed and wrinkle-free. In addition, avoid overly-bright colors and too-bold patterns. Stick to pastels and shades of black, white, blue, gray, or green instead.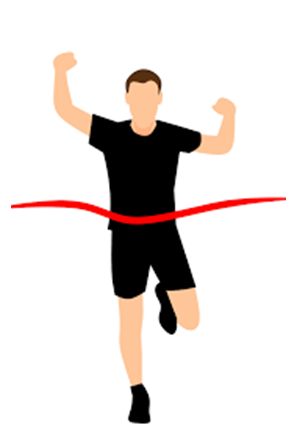 Men should consider investing in a few good suits, as well as several pairs of nice slacks and button down shirts.
For women, a pretty blouse or sweater paired with dress pants works well. As does a long skirt paired with a pretty shirt.
Shoes
Shoes can make or break a outfit. Especially when dressing for success. You should never walk into your office wearing your tennis shoes or flip flops. Instead, a closed toe shoe in dark, neutral tones such black, dark blue, or brown works best. Your shoes should also be clean and polished instead of scuffed and dirty.
For women, heels are often a good choice, if you can stand walking around in them all day that is. If not, a good pair of flats, kitten heels or wedges would also work well.
Again, stay away from anything too bright or wildly patterned.
Accessories
When dressing for success, your best bet is to keep any accessories subtle. Also, try to choose accessories that complement your clothing rather than distract from it. Too much jewelry can look unprofessional, and it can hinder you while your work.
Women should wear small studs or small dangling earrings. Additionally, a delicate chain along with a ring or two will complement your outfit nicely. Men should keep their accessories to a minimum as well.
One must-have accessory for men and women alike is a watch. There's nothing professional about being late. Plus, pulling out your smartphone to check the time is not very professional either. Some of the best watches, like the Citizen Eco Drive, are both stylish and professional, making them ideal for the work place.
The Citizen Eco Drive watches not only look professional, but they are also the first of their kind that uses light for power. Available in a wide variety of style and colors, these watches add an element of sophistication and sustainability that men and women love.
Make Up and Hair
Hair and make up complete your look when dressing for success. Your hair should always be clean, neat, and conservative in both style and color.
Any facial hair should also be kept neatly combed and trimmed.
If you opt to wear make up, remember that less is more. Keep your make up subtle and natural, leaving the bright red lipstick and smokey eyes for a night out on the town.
Conclusion
Not so long ago, every professional, regardless of his or her industry, put on a suit every morning before work. But today, although we have some general guidelines, acceptable work attire has become a gray area. However, if you use these four fashion-for-work tips, then you can rest assured you'll be dressed for success!